Who is Karamoko Dembele? Celtic wonderkid previously linked with Barcelona and Real Madrid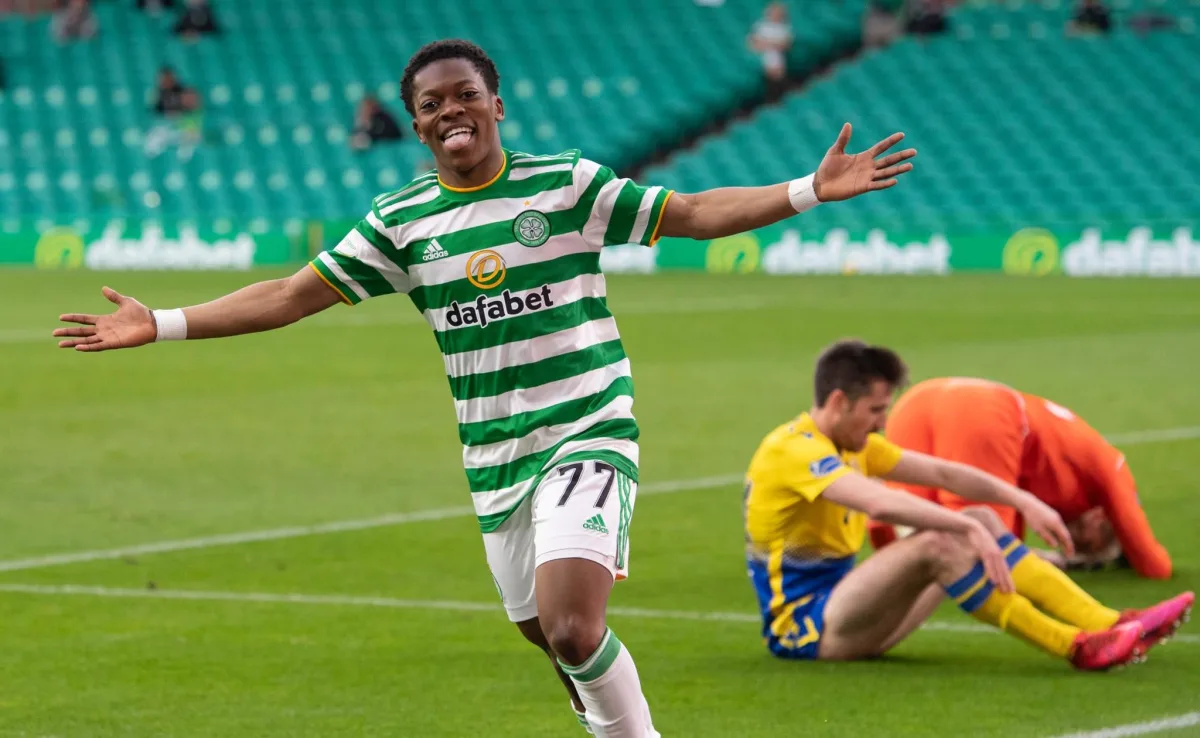 Celtic have allowed a variety of talented young players to leave their ranks in recent years, with elite clubs around Europe coming in to poach wonderkids from the Glasgow giants on a regular basis.
Josh Adam, Liam Morrison, Barry Hepburn, Liam Hughes, Vincent Angelini, Cammy Harper and Armstrong Okoflex are just some of the names at Celtic who held good reputations as young players, yet were allowed to move on.
The Hoops will be keen to avoid a similar situation with winger Karamoko Dembele, who has earned quite the reputation for himself due to his talents.
Several juggernaut sides have been linked with him in the past.
What position does Karamoko Dembele play in?
Dembele features as a winger and can play on either flank, though is probably more comfortable on the right.
How good is Karamoko Dembele?
Dembele was born in London but moved to Scotland before the age of one, eventually joining local outfit Park Villa Boys Club.
At the age of 10, he joined the youth system at Celtic and has went from strength to strength since then.
In October of 2016, Dembele received media attention when he featured in a Celtic under-20s match at the age of just 13, competing against some players seven years his senior.
He was praised for his maturity in the game as well as his determination to impress.
Dembele became one of the youngest first team players in the club's history when he made his debut in a win against Hearts. He would subsequently become the youngest player ever to represent a Scottish side in a European fixture when he received minutes against Cluj.
When you witness Dembele play it is almost startling how small, as his low stature often makes him look like a boy playing against men.
But, there is undoubted talent there and his low centre of gravity allows for a marvellous command of the ball which looks huge next to him compared to some players.
His dribbling can be mesmerising at times, as well as his ability to jink in between and away from tackles.
Like any prodigious young winger, though, he needs to work on his final ball.
"He's again a big talent, but he's one we have to be careful with," former Celtic manager Brendan Rodgers previously told talkSPORT about Dembele.
"But he really is a special talent
"His family have been here all their lives, they love it at Celtic.
"Of course there's interest, but they [his family] are very clued in. They're not so keen to leave an academy for another academy."
At international level, he has represented both Scotland and England through the youth ranks.
What clubs are interested in Karamoko Dembele?
A report from Spanish publication Don Balon in 2020 suggested that Barcelona, Real Madrid and Borussia Dortmund were all keeping tabs on Dembele's development at Celtic.
However, any talk of a move to such a high profile club has lessened over the past year.
A departure is on the cards, regardless, however, as his contract expires this summer.
When does Karamoko Dembele's contract expire?
Dembele's contract with Celtic expires in June of 2022.
How old is Karamoko Dembele?
Dembele was born on 22 February 2003. He is 18.
What is Karamoko Dembele's height?
Dembele is 167cm, or (5 ft 5+1⁄2 in).
What is Karamoko Dembele's weight?
Dembele weights 56 kilograms, or eight stone + eight pounds.
What is Karamoko Dembele's Instagram?
Dembele's Instagram has 637k followers as of December 2021.
Who is Karamoko Dembele's girlfriend?
Dembele is not dating anyone publicly.