Kylian Mbappe snitches on brother Ethan over FUT obsession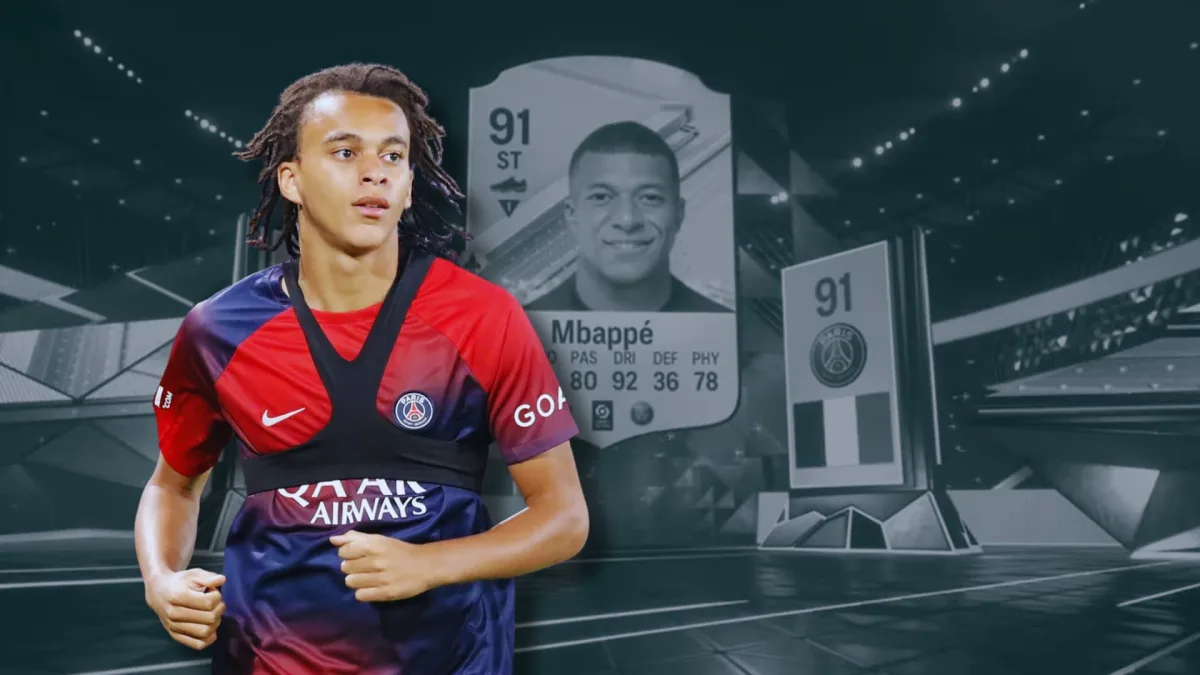 PSG star Kylian Mbappe left brother Ethan embarrassed after exposing the 16-year-old's FUT obsession to one of his school teachers and blaming it on the midfielder's failure to do his homework.
Like Kylian, Ethan is on the books of PSG, and though he has yet to make his competitive debut for the senior team, he has regularly appeared on the bench in Luis Enrique's squad and will travel with the team for Saturday's fixture against Reims.
Article continues under the video
But although the teenager has a budding football career at the highest level, his big brother is still looking out for him to do well in his schoolwork.
EA Sports FC 24 player ratings: Top 100 players on the game
In a clip posted on PSG's social media channels, Ethan was left embarrassed by Kylian and several senior players as he was dragged into a classroom, where his big brother explained to a teacher why the 16-year-old failed to do his homework.
"We're bringing him to you. He's late and didn't do the homework. He was playing FUT last night," Kylian told the teacher of his younger sibling, who is not yet in the game himself.
Kylian Mbappe snitching on brother Ethan to one of his teachers:

"He's late. He was playing FUT last night and he's not done his homework!" 😂 pic.twitter.com/HToraDJgPv
— Robin Bairner (@RBairner) November 11, 2023
Mbappe and Zaire-Emery shining lights for PSG
Previously, Ethan had been one of the members of the PSG squad who had congratulated Warren Zaire-Emery for his first call-up to the France national football team. The 17-year-old is set to become France's youngest international since the First World War.
Zaire-Emery already has 45 first-team appearances for the Ligue 1 champions and has established himself as a key player this season, featuring 14 times already and has won acclaim for the consistency of his displays. In particular, he shone against Milan in a 3-0 Champions League victory at home.
Nine months older than Ethan Mbappe, Zaire-Emery is good friends with the midfielder and has been videoed playing EA Sports FC with his PSG teammate in the past.