Who is Bruno Guimaraes? The midfield enforcer Arsenal are desperate to sign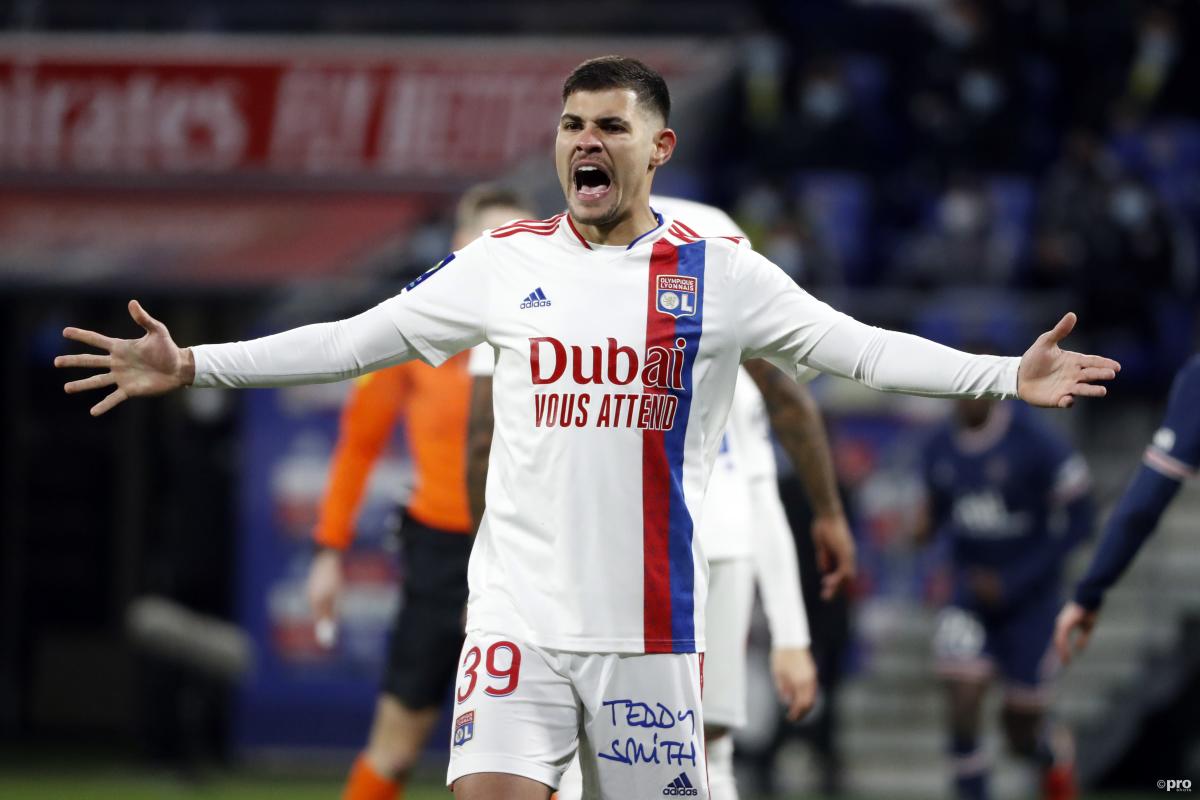 The January transfer window could be an opportunity for some of Europe's most promising players to make the move to the Premier League and a perfect example of that is Lyon midfielder Bruno Guimaraes.
The Brazilian talent has been at the heart of everything good Lyon have done on the pitch for the past two years and as such the player has begun being linked with bigger clubs across the English channel.
So how good is Guimaraes and could he end up making his way to the English top flight this month?
What position does Bruno Guimaraes play in?
Guimaraes has played in a number of midfield roles, but he has developed into an outstanding player as a defensive midfielder in Ligue 1, which is where a number of top clubs would like to see him play for them one day.
How good is Bruno Guimaraes?
Despite making his name in Brazilian football as a young player, Guimaraes has only been playing in European football for little more than two years, after joining Lyon for €20 million from Athletico Paranaense.
Since then the holding midfielder has made no less than 69 appearances for the Ligue 1 side, bagging three goals and eight assists along the way.
Such performances earned the midfielder a spot in Brazil's Under-23 team at the 2020 Summer Olympics and since then he has gone on to pick up three senior caps for the Brazil international team in World Cup qualifiers.
What clubs are interested in Bruno Guimaraes?
The midfielder has been linked with a number of clubs over the course of his career but at the moment all attention seems to be on the reported interest from Arsenal.
The player himself acknowledged such interest in a recent press conference, but was quick to dismiss any notion of forcing a move to the Premier League just yet.
"It's normal to be mentioned like this when you are an Olympic champion, have been called up for the national team and are performing well individually," said the midfielder. "But I don't really like to think about it. I let my agent manage that."
However, the London club have been warned by former club legend Emmanuel Petit about being too hasty in their pursuit of the Lyon star.
"Bruno Guimaraes is a very talented player. He is a physical guy with very good technique, vision and mentality.
"But Arsenal have been targeting players in the midfield position for the last ten years and so many of them have come to the club only to leave again after two years.
"'So they need to be very, very careful about the profile of the players they look for."
When does Bruno Guimaraes' contract expire?
Bruno Guimaraes' current contract with Lyon is set to expire on June 30, 2020.
How old is Bruno Guimaraes?
Bruno Guimaraes was born on November 16, 1997. Which makes him 24 years of age.
What is Bruno Guimaraes' height?
Bruno Guimaraes is 1.82 metres or 6 ft 0 inches tall.
What is Bruno Guimaraes' Instagram?
Bruno Guimaraes' Instagram account has 545k followers as of January 2022.
Who is Bruno Guimaraes' girlfriend?
Bruno Guimaraes is currently dating Ana Lidia Martins.