Unhappy Mbappe unsettled by Real Madrid situation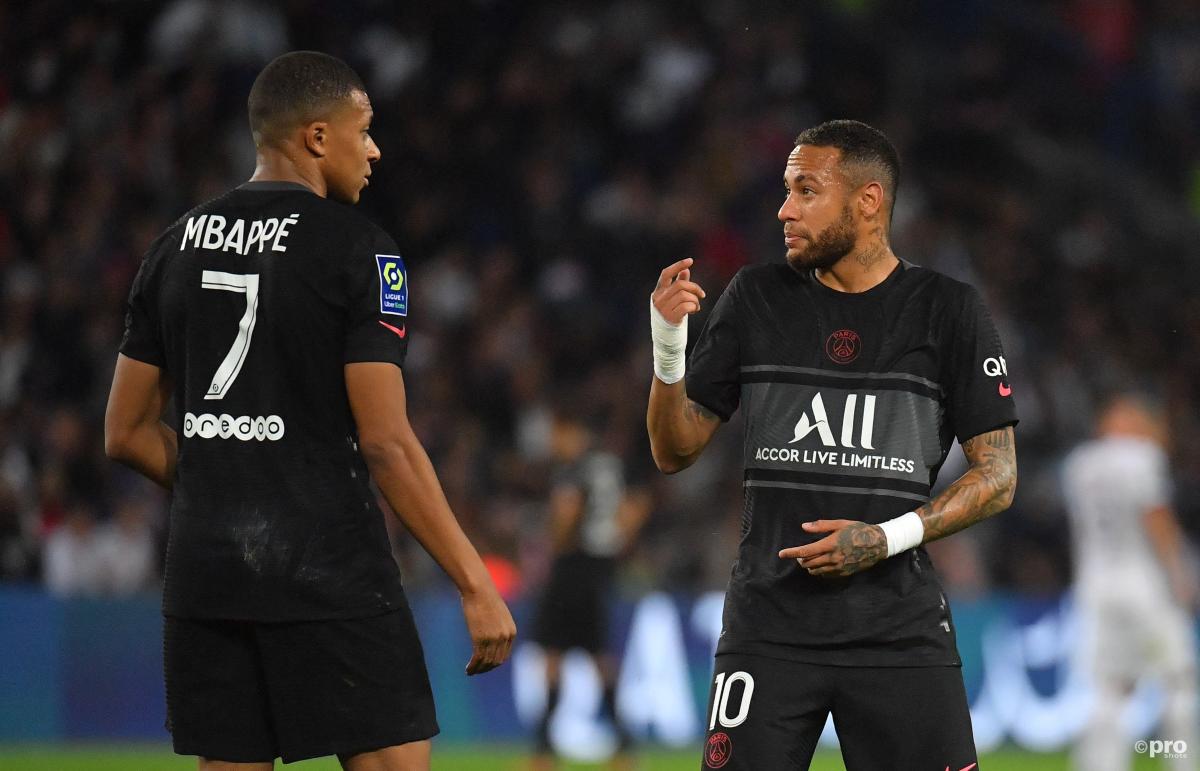 Should a club keep a player against his will? More often than not, the answer is no.
Harry Kane desperately tried to quit Tottenham this summer in order to join Manchester City, only for Spurs owner Daniel Levy to refuse to even negotiate with the Premier League champions.
So far this season, Kane has put in a string of dismal performances in the Premier League and has not even scored in the league.
Kylian Mbappe's form has not been quite as bad as that of Kane, but it is clear that his own transfer situation is unsettling him.
Mbappe had been Madrid's primary target for the summer transfer window but they reportedly waited until there was a week remaining before launching their first offer.
This was swiftly refused by PSG, who have tried everything to keep Mbappe at the club.
Mbappe refused three contract renewal offers, and PSG eventually were forced to admit defeat in their attempts to keep the Frenchman. He did, however, remain for the 2021-22 season.
Mbappe's contract at the Parc des Princes expires in 2022, and it seems almost certain he will move to Madrid on a Bosman next year.
Therefore, his levels of motivation certainly have to be questioned.
So far this term, Mbappe's goalscoring numbers are way down on his previous seasons for PSG.
In his previous three campaigns, Mbappe has managed 39 goals in 43 games, 30 in 37 and 42 in 44, respectively.
In 2021-22, Mbappe only has four in 11 appearances – including none in the Champions League.
Rennes 2-0 PSG
He fired another blank on Sunday, missing a string of chances as PSG lost their first league game of the season in a 2-0 defeat to Rennes.
He was overshadowed by Rennes wonderkid Kamaldeen Sulemana, who assisted the opener for Gaetan Laborde on the stroke of half-time. Laborde then made the second just after the restart for Flavien Tait.
Mbappe had four live attempts without hitting the target – although he did have a goal disallowed for offside – and his finishing in general has been wayward so far this season.
𝑴𝑨𝑺𝑻𝑬𝑹𝑪𝑳𝑨𝑺𝑺 👏#SRFCPSG 2-0 pic.twitter.com/I6YM9XrGMN

— Stade Rennais F.C. (@staderennais) October 3, 2021
The chemistry and balance with fellow superstars Neymar and Lionel Messi is not quite there yet, although it is still early days and they did of course beat Manchester City 2-0 in midweek.
Mbappe is clearly not happy with PSG and their treatment of him.
He admitted as much on Monday in an interview with RMC, stating: "Personally, I didn't really appreciate Paris Saint-Germain saying 'he is asking to leave in the last week of August' because that is wrong.
"It made me feel like a thief. I informed them early, at the end of July [that I wanted to leave]."
Off the pitch, there has also been some friction between Mbappe and Neymar.
In last week's match against Montpellier, Mbappe was caught insulting Neymar on the bench just seconds after being substituted.
Mbappe was subbed in the 88th minute for Julian Draxler and, immediately after coming off, Neymar set up the German to score PSG's second goal.
This irritated Mbappe who, earlier in the second half, should have had an easy tap-in at the back post only for Neymar to not pass him the ball.
After seeing Draxler score, Mbappe turned to Idrissa Gueye and started complaining.
What did Mbappe say about Neymar?
Mbappe to Idriss about Neymar :

"This beggar didn't give me the pass" 😂💀

pic.twitter.com/YtCkcYZWtg

— Fze (@Fze032) September 25, 2021
According to Marca, Mbappe uttered the words: "The tramp [Neymar] didn't pass the ball to me."
Mbappe is said to have called Neymar a 'clochard', which in England translates to homeless person, beggar, vagrant or tramp.
Will PSG live to regret not letting Mbappe leave this season and is their relationship at risk of completely breaking down?