Revealed: Hazard, Pogba, Neymar and the costliest injuries of 2020/21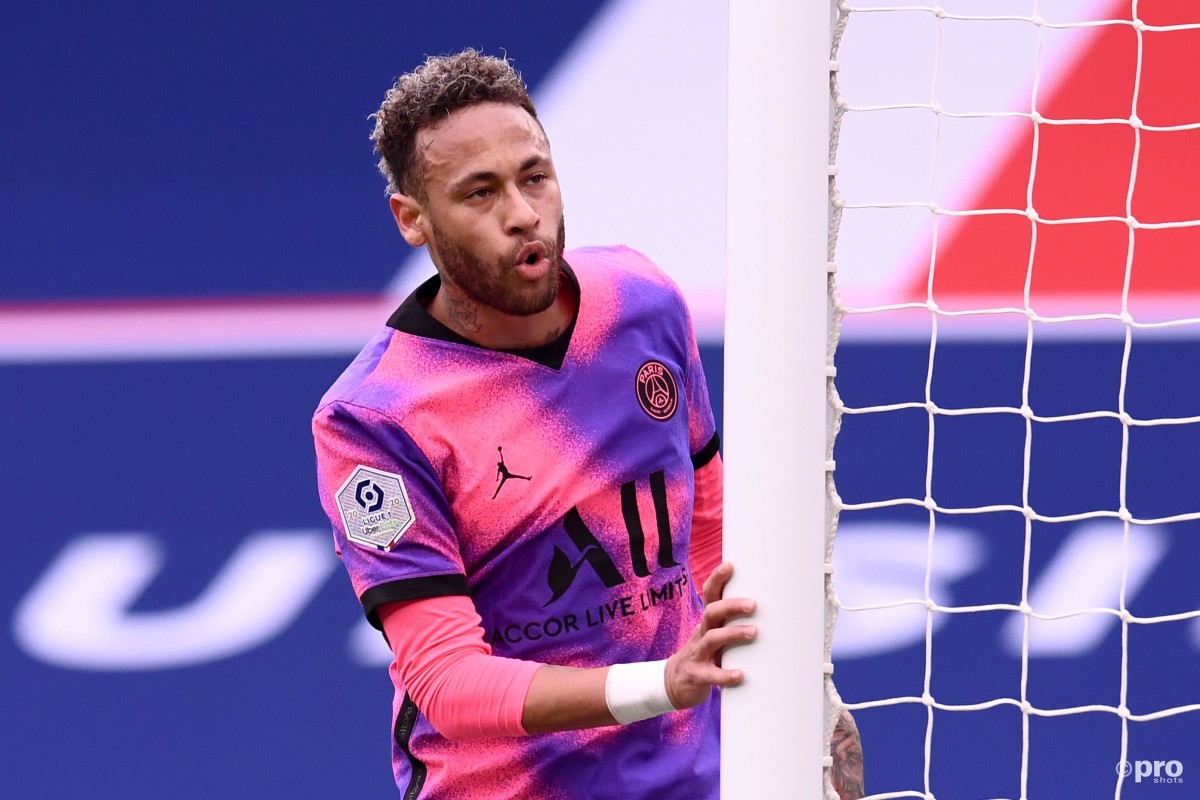 Eden Hazard, Neymar and Paul Pogba are among the players whose injury absences last season were among the costliest in the game.
Indeed, Real Madrid, Paris Saint-Germain and Manchester United spent nearly €120 million between them on players who were unavailable due to physical issues over the course of the 2020/21 season.
It was, however, Los Blancos who suffered most due to these problems, with Hazard and Sergio Ramos accounting for the bulk of their absences.
A study conducted by Marca shows that no club spent more on injured players last term than Real Madrid, who were forced to stump up a total of €44m. Hazard alone cost them €17.2m for the 252 days that he spent on the sidelines.
Madrid's numbers would have been even worse had they not loaned out Gareth Bale to Tottenham, with the Wales international star posting the ninth most expensive period on the sidelines last term – a total of €6.7m.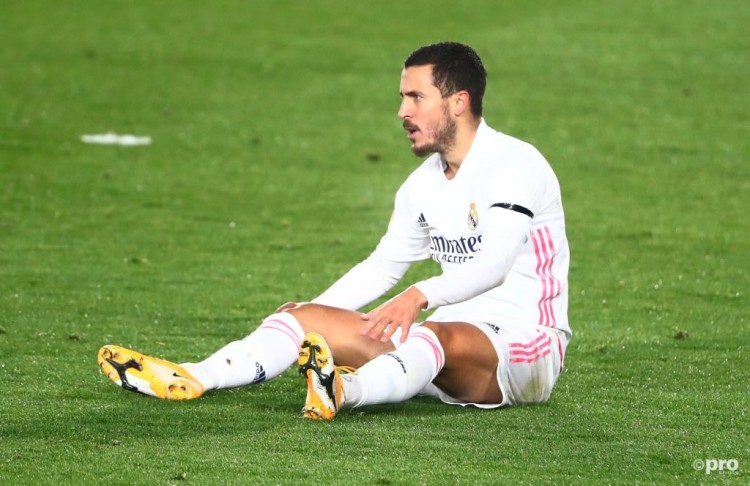 The 20 costliest injuries of 2020/21
€17.2m - Eden Hazard (Real Madrid)
€15.7m - Philippe Coutinho (Barcelona)
€13.5m - Neymar (PSG)
€11m - Paul Pogba (Man Utd)
€7.4m - Marco Reus (Dortmund)
€7.3m - Samuel Umtiti (Barcelona)
€7.3m - Paulo Dybala (Juventus)
€6.9m -.Christian Pulisic (Chelsea)
€6.7m - Gareth Bale (Tottenham)
€6.6m - Javier Pastore (Roma)
€5.5m - Marcus Rashford (Man Utd)
€5.2m - Sergio Ramos (Real Madrid)
€4.7m - Virgil van Dijk (Liverpool)
€4.7m - Nicolo Zaniolo (Roma)
€4.5m - Sergio Aguero (Man City)
€4.5m - Matthijs de Ligt (Juventus)
€4.2m - Marco Verratti (PSG)
€3.9m - Corentin Tolisso (Bayern)
€3.9m - Alex Sandro (Juventus)
€3.9m - Edinson Cavani (Man Utd)
PSG also spent vast sums nursing their players back to health, although Neymar's position in third on the most expensive injury list is largely due to his eye-watering wage and not so much because of the duration of his absence, which still stood at 95 days. His absences cost around €13.5m.
The other players who cost more than €10m in wages due to their absence were Manchester United's Paul Pogba and forgotten Barcelona star Philippe Coutinho, who racked up a staggering €15.7m in earnings over the period of his injury.
Indeed, Man Utd had three players among the top 20 players missing, with Marcus Rashford and Edinson Cavani also making the unfortunate cut.
The 10 clubs spending most on injured players in 2020/21
€44.4m - Real Madrid
€40.8m - PSG
€40.5m - Barcelona
€33.6m - Man Utd
€31.4m - Liverpool
€30.1m - Juventus
€25.8m - Chelsea
€24.4m - Dortmund
€22.9m - Roma
€18.7m - Man City
Perhaps the biggest surprise was that Liverpool, who suffered so dreadfully through injury issues, only had Virgil van Dijk among the most expensive individual problems. The Reds, however, stood fifth on the club chart behind Real Madrid, PSG, Barcelona and Man Utd.
The club list was dominated by Premier League teams, largely owing to the big money they can currently afford to spend on players compared to their continental rivals.
If anything, this underscores the importance of marquee players such as Hazard and Neymar regaining their fitness for Real Madrid, PSG and the other big continental clubs in the season ahead.