Who is Ethan Mbappe? The PSG youngster hoping to follow in his brother's footsteps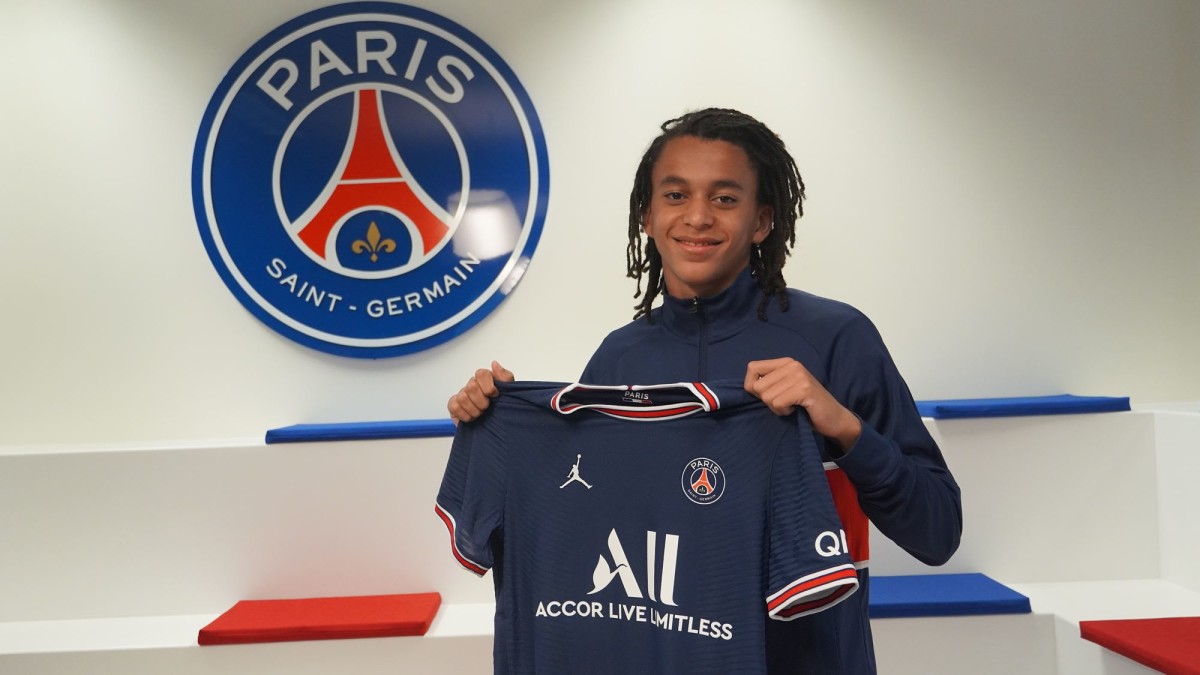 Ethan Mbappe may be a new name to many followers of football, but his surname certainly isn't.
And that's no coincidence. He is, after all, the little brother of Kylian Mbappe, the Paris Saint-Germain attacker who is regarded as one of the finest players in the world, even at 22.
That Ethan has been snapped up by PSG on youth terms, then, should come as little surprise, with the Ligue 1 giants hopeful that talent runs in the family.
Ethan, who is 15, is a very different player to his big brother, however.
What position does Ethan Mbappe play in?
Ethan Mbappe has been described as "an elegant midfielder" who is at ease in possession of the ball. He can play across the centre of the field. Of course, this is very different to Kylian, who is most at home as a wide attacker or playing through the centre.
"He likes to organise the game. He's a more effective player in one-on-ones, with less explosiveness but more technical finesse," Charley Cassanas, the Boulogne-Billancourt coach told Le Parisien.
How good is Ethan Mbappe?
Just how good Mbappe can become has yet to be determined. Nevertheless, PSG have had enough faith in him to tie him down to a three-year youth contract, which will see him interned at the club's Saint-Germain-en-Laye training complex from the beginning of the new school year in September.
"His contract is deserved, it's not cronyism," one unnamed source told Le Parisien.
He is said to have excellent vision of the game, with the quality of his left foot and his passing particularly highlighted.
What clubs are interested in Ethan Mbappe?
At just 15, Mbappe's future is tied to PSG for the foreseeable future.
When does Ethan Mbappe's contract expire?
He is on a three-year youth deal that will run out in 2024.
What is Ethan Mbappe's Instagram?
Mbappe does not have a verified Instagram account. He does appear to have an account that has not been used since 2019 and has around 8,000 followers.
Who is Ethan Mbappe's girlfriend?
Mbappe is not currently in a public relationship.