'Is this the best place for me?' - Kylian Mbappe publicly questions PSG future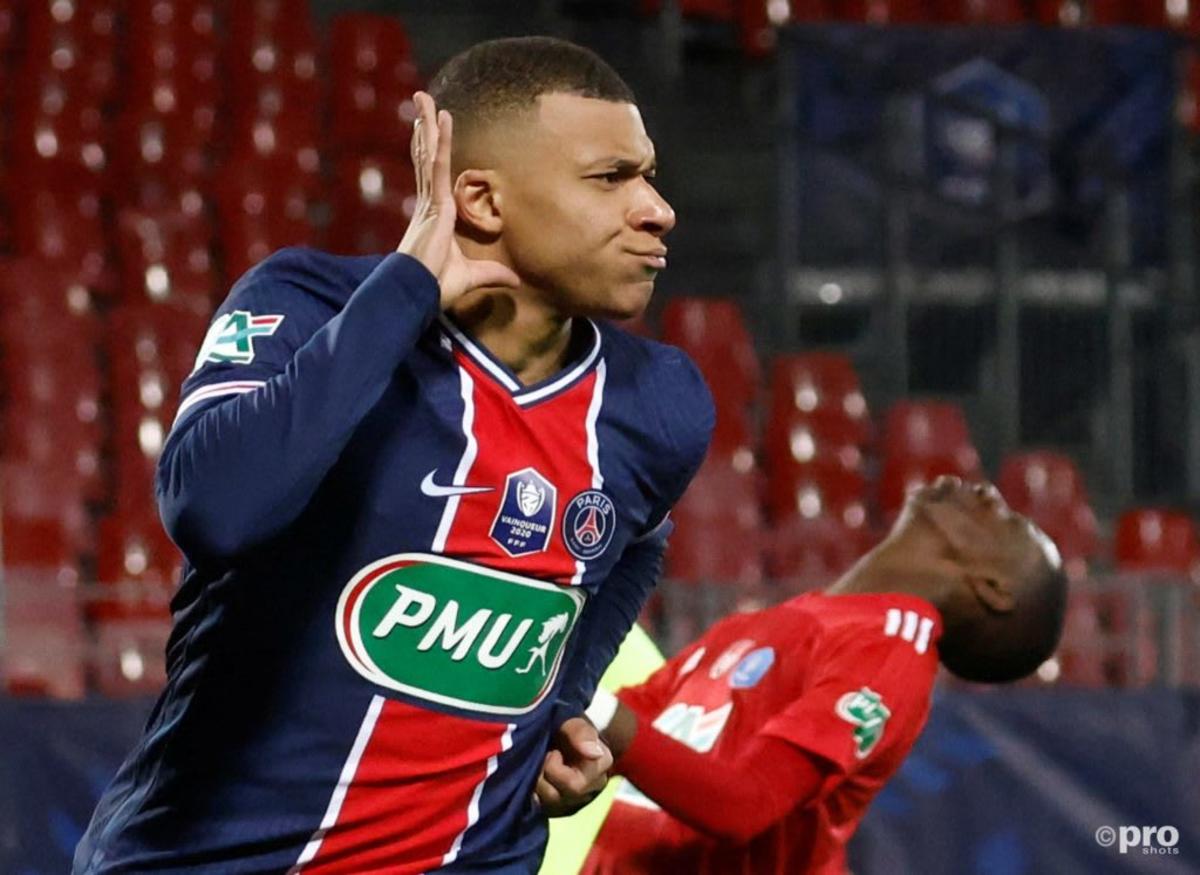 Paris Saint-Germain striker Kylian Mbappe has openly admitted that he's not sure if the French club are the "best place" for him going forward.
The France international has just completed another stellar season with the Parisian club, scoring 42 goals and bagging a further 11 assists in 47 games.
Indeed, Mbappe's form for PSG suggests he's perfectly content but the star player's contract situation is undoubtedly pulling the striker's loyalty to the club into question.
READ MORE: Clause will allow Dortmund to sign Erling Haaland replacement for just €30m
The 22-year-old's current deal is set to expire at the end of next season, which means Mbappe will be able to speak to other clubs in six months time and leave PSG for free next summer.
And while PSG remain confident that the forward will sign an extension, Mbappe has begun to publicly ponder whether the French giants are the best team for him.
"I don't necessarily need to go fast. I have to make the right decision, which is difficult, and give myself every chance to make up my mind," Mbappe told France Football when asked about his immediate future.
"I am in a place where I like myself, where I feel good. But is this the best place for me? I don't have the answer yet.
"I know that a project with or without me is not quite the same for the club.
"But PSG understand my feelings. Probably also because they know that I will not sneak.
"Being a great player also proves itself outside the field where you have to know how to do things cleanly and with class."
💉💉💉... ✅ pic.twitter.com/eZX0wncDYz

— Kylian Mbappé (@KMbappe) May 25, 2021
Where could Mbappe go after PSG?
Whether Mbappe does indeed plan on leaving PSG in the next 12 months remains to be seen but it seems unlikely that the French club would be willing to sell or that a potential buyer could arise in the short-term.
Real Madrid have been linked with the striker for the past 12 months, but the Spanish giants now find themselves in financial trouble and wouldn't be able to afford Mbappe's transfer fee.
That would then mean a potential suitor from England, with Chelsea and Manchester City possibly taking interest in the striker's situation. Yet for now it seems as though the PSG striker isn't going anywhere.