Thiago Silva slams PSG for lack of respect: They never offered me anything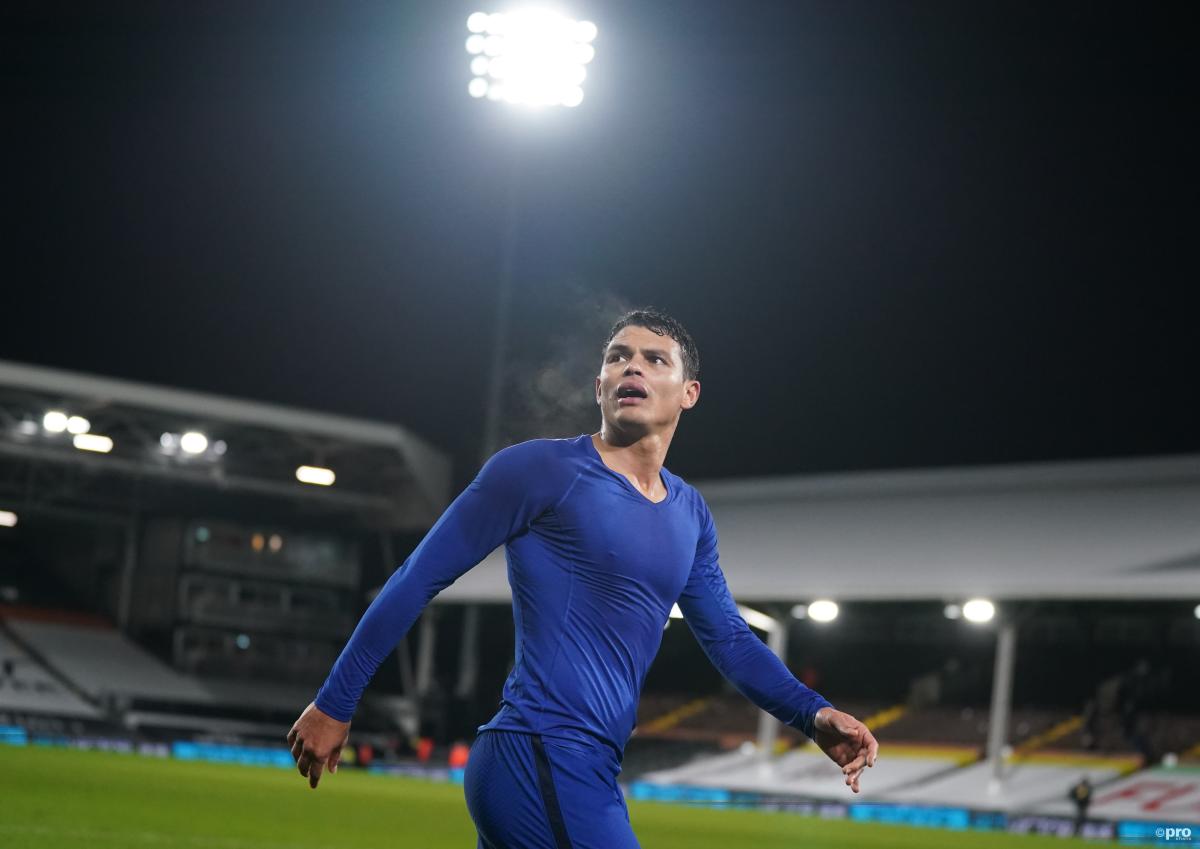 Chelsea defender Thiago Silva has claimed that Paris Saint-Germain showed him a lack of respect as he departed the club in the summer.
Brazil international Silva saw his contract at PSG wind down at the end of the season and claims he was not offered fresh terms after a successful eight-year run at the club.
His time in Paris culminated in a run to the Champions League final, but he says he still left for Chelsea on sour terms.
"They never offered me a single thing; not even, "Thiago, do you accept €1 to stay with us?" Absolutely nothing, which was very upsetting," he told FourFourTwo.
"There's something worse than that, though. Even in the middle of a pandemic, they had three months to plan a farewell, but nothing was done.
"Man, I wasn't there for only one season, or a few months – it was an eight-year spell as a captain who lifted a number of trophies at the club.
"I deserved much more respect than that. The same thing happened to [Edinson] Cavani. That said, I'm really grateful for the things I experienced there. The final bit aside, I was happy and always well treated by everyone."
While the centre-back says he had not signed for Chelsea before the Champions League Final 8, he does admit that his thoughts quickly turned away from PSG.
"I told my agent that he could start finding a new club for me, but that he was forbidden to tell me anything until after our last Champions League game," Silva added.
"The morning after the final against Bayern Munich, I bumped into PSG president Nasser Al-Khelaifi in the hotel lift, and he told me that Leo wanted to talk to me again once we were back in Paris.
"I imagined what was coming, although my mind was already away from PSG.
"The Monday after the final, my agent called to say that an offer from Chelsea was on the table, and I had only a few days to decide. I accepted the next day, before my meeting with Leo.
"Later, he asked me whether I had already signed for another club, but it wasn't the cleverest question. I told him I hadn't, but that I had given my word to Chelsea and that it was worth more than any money."
Thiago Silva, who is thriving with Chelsea, is not the first person to suggest PSG – and sporting directory Leonardo specifically – lack class; Barcelona have targeted the Ligue 1 champions with the same accusations over their pursuit of Lionel Messi.
Why did PSG not offer Thiago Silva a new contract?
PSG sporting director Leonardo spoke about the situation to France Football in January but was not clear why he was not quicker to offer the defender a new deal.
"I'm the one who signed Thiago Silva from Fluminense to Milan, where I was in charge of transfers. Six months later, I gave him the keys to the defence with Alessandro Nesta," Leonardo said. "Then I brought him to PSG, where he became one of the best defenders in the world.
"I have been his greatest admirer throughout his career. But he had come to the end of something.
"There were some things that happened last season that I didn't know about them. He knows about them and we talked about them together."