Lyon retain hope of keeping Memphis Depay despite Barcelona interest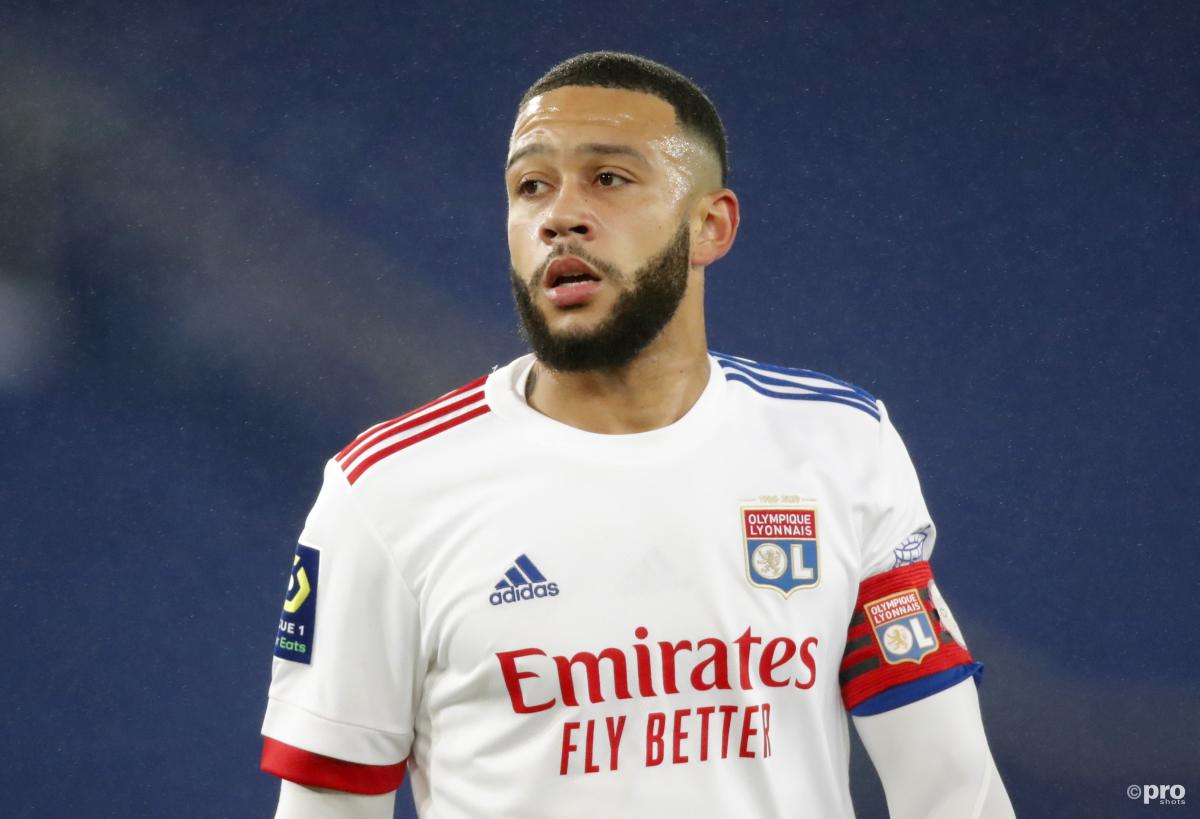 Lyon president Jean-Michel Aulas says the French side still believe they can get Memphis Depay to agree a new contract to stay in Ligue 1 despite continued interest from Barcelona.
Depay's current deal with Lyon runs out in June of this year, and as of 1 January he became available to talk to other clubs about a free transfer ahead of the 2021/22 season.
Ever since Ronald Koeman was appointed Barcelona boss last summer, the Blaugrana have been heavily linked with a move for Depay.
Due to their current dire situation financially, the Camp Nou side were unable to generate enough funds to complete a transfer for Depay in both the summer and the January transfer window, with them preferring to wait until his contract ends to land him for free.
In the winter window, they failed to put together just a few million euros to sign Eric Garcia from Man City, too.
Barca indeed attempted to sign Depay, but their terms did not meet those of Lyon, who remained firm on their asking price even though they will probably lose the Dutchman for nothing now.
However, Lyon still retain hope that they can convince their star man to stay.
"For Memphis, it is the end of an adventure this year," Aulas told Le Proges.
"Until the end we will believe that he will renew for the following season. Currently it is not a possible thing but… why not?"
It appears that Aulas holds a good relationship with Depay, as he revealed that Lyon did co-operate in negotiations with Barcelona when the player made it clear he would like to move to Spain.
"I have always wanted him to stay but our proposals did not convince him," the Lyon president continued.
"We let you express your ambitions and your values ​​each time. We helped him go to FC Barcelona, ​​but it was not financially possible."
Depay has put speculation over his future to one side this season to enjoy another excellent campaign in Ligue 1, scoring 13 goals and recording six assists in 21 starts for Lyon.