First Neymar, next Mbappe and Messi? PSG's long-term plan coming together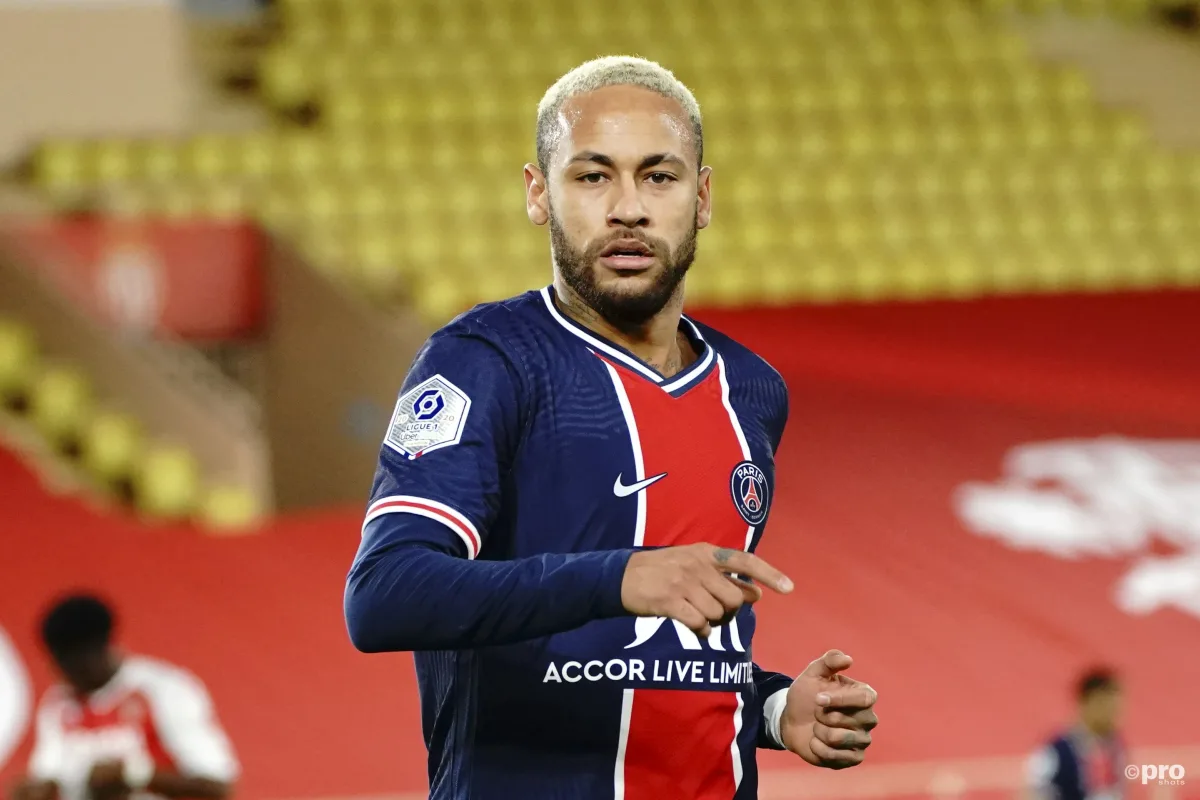 Neymar's announcement that he wishes to stay with Paris Saint-Germain is the best news that the Ligue 1 club could have received during the January transfer window.
Following PSG's stunning 3-2 loss away to relegation-threatened Lorient on Sunday, Neymar helped to lift what might have become a heavy atmosphere around the camp by declaring publicly that it is his intention to sign a contract extension.
The timing could barely have been happier for the club, serving to ease the pressure on a side that suddenly finds itself third in Ligue 1. Nevertheless, the sentiments of the Brazil international are clear.
"I am happy today. I am truly happy. Things have changed a lot. I can't exactly explain why," Neymar told TF1.
"But today, I am feeling good. I have adapted. I'm calmer and I'm happier.
"I want to stay at PSG. I also want Kylian Mbappe to stay. We want PSG to be a great team.
"I want to continue to play football and be happy, that is the most important thing."
Neymar continues to excel on the field for PSG, too. This season alone, he has accumulated 13 goals and five assists in just 16 matches. And by scoring six in five Champions League outings, he has proven he is not just a flat-track bully.
Neymar at PSG:
| SEASON | APPEARANCES | GOALS |
| --- | --- | --- |
| 2017/18 | 30 | 28 |
| 2018/19 | 28 | 23 |
| 2019/20 | 27 | 19 |
| 2020/21 | 16 | 13 |
| TOTAL | 101 | 83 |
What Neymar statement means for PSG
It is difficult to overstate how positive this news is for PSG. It was, however, always probable that Neymar would remain at Parc des Princes due to the lack of rivals who could shoulder his salary. Barcelona have had their financial issues embarrassingly laid bare over recent days, while Real Madrid's priority is to sign Mbappe.
Indeed, Neymar's commitment to PSG will undoubtedly influence the future of his superstar team-mate. Both have contracts that expire in 2022, and while Mbappe is being courted by Real Madrid, the lure of continuing to play alongside the former Barcelona ace may tempt him into an extension.
One of the reasons Mbappe is thought to be stalling on a new deal is a fear that PSG will not be competitive at the very highest level. Neymar's ongoing commitment should allay such concerns.
And even if the influence of the Brazil ace is not sufficient to retain Mbappe, PSG will hope that Neymar acts as a magnet to lure Lionel Messi from Barcelona.
Ideally, they would want all three, though Financial Fair Play concerns may be an issue in that case.
In the shorter term, these words should also help PSG focus on the battle they have to regain their Ligue 1 title.
By their standards, they have had a sluggish start to the campaign and find themselves third in the standings behind both Lille and Lyon. Monaco, too, are not far off the pace.
The off-field speculation generated by the uncertainty over the futures of both Neymar and Mbappe cannot have aided the squad.
More broadly, the news is positive for French football and Ligue 1. At a time domestic football in France is in the midst of its greatest crisis in living memory thanks to a combination of the Covid-19 pandemic and the collapse of the television deal, the ongoing commitment of one of the world's most marketable stars is invaluable.
Love him or hate him, Neymar is box office, and for him to continue at PSG is great news for the Parc des Princes club and Ligue 1 in general.