Camavinga to discuss 'pros and cons' of leaving Rennes this summer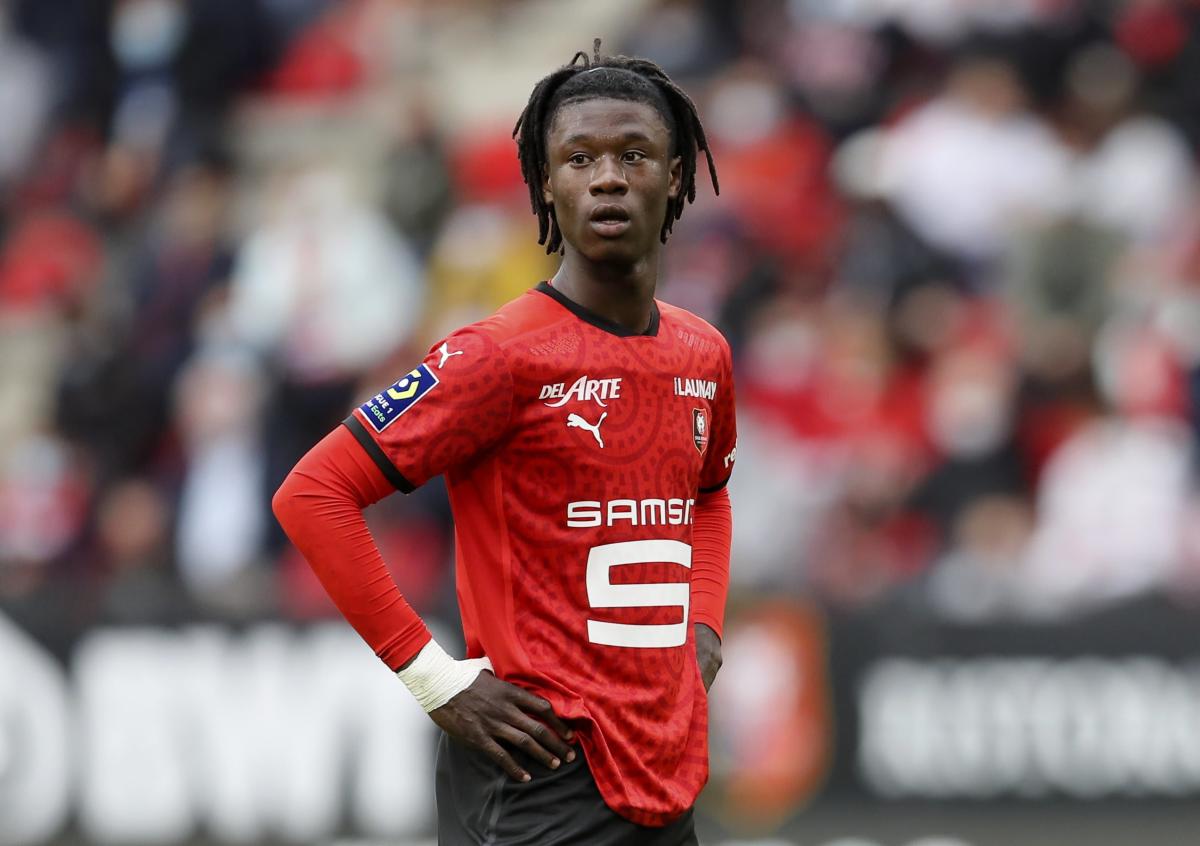 Eduardo Camavinga says his future will likely not be decided until the end of the current season, when he will sit down with his advisors to determine the "pros and cons" of leaving Rennes.
After becoming Rennes' youngest ever player to feature in Ligue 1 at the age of 16 following his appearance against Angers in the 2018/19 season, Camavinga has developed into one of the most sought-after talents in European football.
He would become a first-team regular in the 2019/20 campaign, going on to make 24 starts for the club, while he has started 12 out of a possible 19 games in the 2020/21 season so far in Ligue 1.
Camavinga has been linked with a host of elite teams over the past few years, most notably Real Madrid, but he says there won't be any major discussions about a transfer away from Rennes until the season is finished.
"Of course it is nice when a big club is interested in you," the 18-year-old told Canal.
"[But] me, I keep a cool head.
"I am at Stade Rennais. We will wait until the end of the season. We will meet around the table and we will weigh the pros and cons [then]."
Earlier in the season, Camavinga admitted that being linked with big clubs around Europe made him "dream" as a player, but suggested he could actually stay at Rennes beyond his current deal which runs for another two years.
"The great clubs make me dream, but I cannot name one in particular for my future," the France international explained in November.
"We'll see [about a new deal at Rennes]. We haven't set a date to discuss my future, I'm in no rush about it.
"There will be negotiations to keep me here. It would be a pleasure for me to continue at Rennes. I still have two years left on my contract and we have enough time to talk about it."
Rumours of an exit from Rennes intensified earlier in the campaign when Camavinga changed agents to be represented by his father, though every 'super agent' under the sun from Jorge Mendes to Mino Raiola has been linked with taking over as his new advisor.