Houssem Aouar: I'm happy I didn't join Arsenal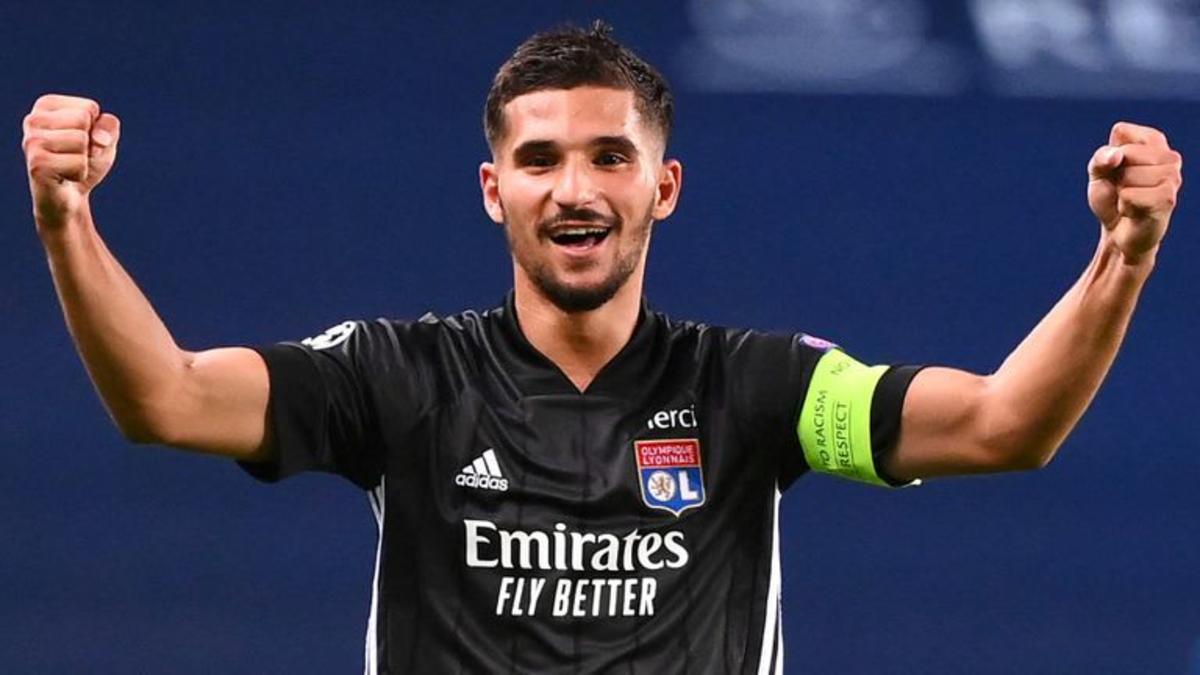 Arsenal target Houssem Aouar has claimed he is 'very happy to have stayed' at Lyon despite serious interest from the Gunners over the summer.
Mikel Arteta was reportedly very keen on bringing the French playmaker to North London but failed to meet Lyon's £55m asking price.
Arsenal moved for Atletico Madrid's Thomas Partey instead, and Aouar remained in his homeland, something he's stayed positive about.
"I do not see how I could be unhappy in my city, in my club. That is something that I do not understand," Aouar told RMC Sport.
"I am very happy to be here, I took the decision to stay with the club that formed me, I savour every day I have here.
"Everything that I want, is to put this club back in its rightful place with my teammates. I am very happy to be here, we have an enormous amount of ambitions for this season."
In fact, Aouar, who played a vital role in Lyon's run to the Champions League semi-finals last year, appears glad he didn't move to Arsenal, considering the Gunners currently sit 13th, their worst ever position in the Premier League after ten games.
"I am very happy to have stayed," he added.
"Certainly, everyone knows it, we have one of the best presidents, I am very happy to play for his club.
"He brings an enormous amount on a daily basis, it is a joy to be able to play under his orders."
Lyon are currently third in Ligue 1, just two points off leaders PSG, and Aouar will be hoping that the club he's remained faithful to, challenge the Parisians this campaign.