The transfer chain reaction started by Ansu Fati's injury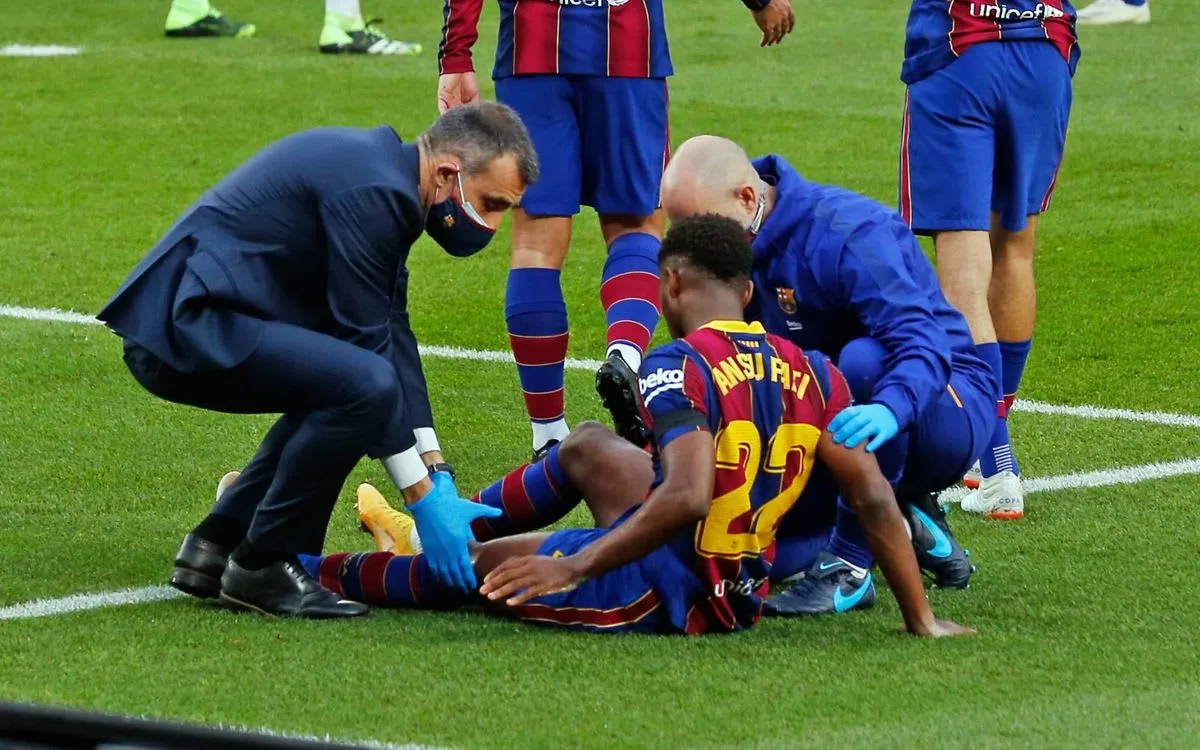 Barcelona suffered a damaging blow on Monday when it was confirmed that Ansu Fati will miss four months of action because of a muscular injury.
Already overly reliant on the talents of Lionel Messi, the Catalans, who do not trust Ousmane Dembele to remain healthy and are generally short of elite offensive talent, may have their hand forced to go into the transfer market.
The Camp Nou side have already admitted that they cannot go big in January due to the financial restraints the club is working under, but they will have to find a way to get a deal done.
Who will Barca sign to replace Ansu?
Quality players are rarely available on the market cheaply, but as luck would have it Memphis Depay's expiring contract at Lyon offers them a chance to get a deal done with the Ligue 1 club.
OL president Jean-Michel Aulas is a tough negotiator but he has been backed into a corner due to the Dutchman's contract situation and will not wish to see his biggest talent depart for nothing.
It is a deal that Barcelona simply must find a way to get done.
In turn, this is liable to transform the winter market for the Ligue 1 side.
Memphis out, Dembele stays at Lyon?
With Memphis, a key attacker, now suddenly primed to leave, Moussa Dembele will surely remain. The forward has endured a poor start to the season but has been linked with a £30 million move to West Ham. Had Memphis not been set to depart, it is a deal that would seem entirely possible given how Lyon have conducted their transfer business over the las six months.
The Hammers, then, may have to cast their net elsewhere or perhaps structure the deal differently. Offering Lyon Sebastien Haller in a part-exchange could be something the French club would be interested in.
If Dembele stays put, meanwhile, it could also have an influence on events in Scotland. Celtic stand to make money via a sell-on fee they have for the former France Under-21 striker but now seem unlikely to get that.
It might have been regarded as a bonus windfall that could have been used to strengthen their squad in January, perhaps with a loan signing. If they continue to trail Rangers in the league at that point, an additional body might be critical.
There is no doubt that Ansu's injury has forced Barcelona to reassess their options – and the ripples are set to be extensive.