Will Cavani be a success for Man Utd?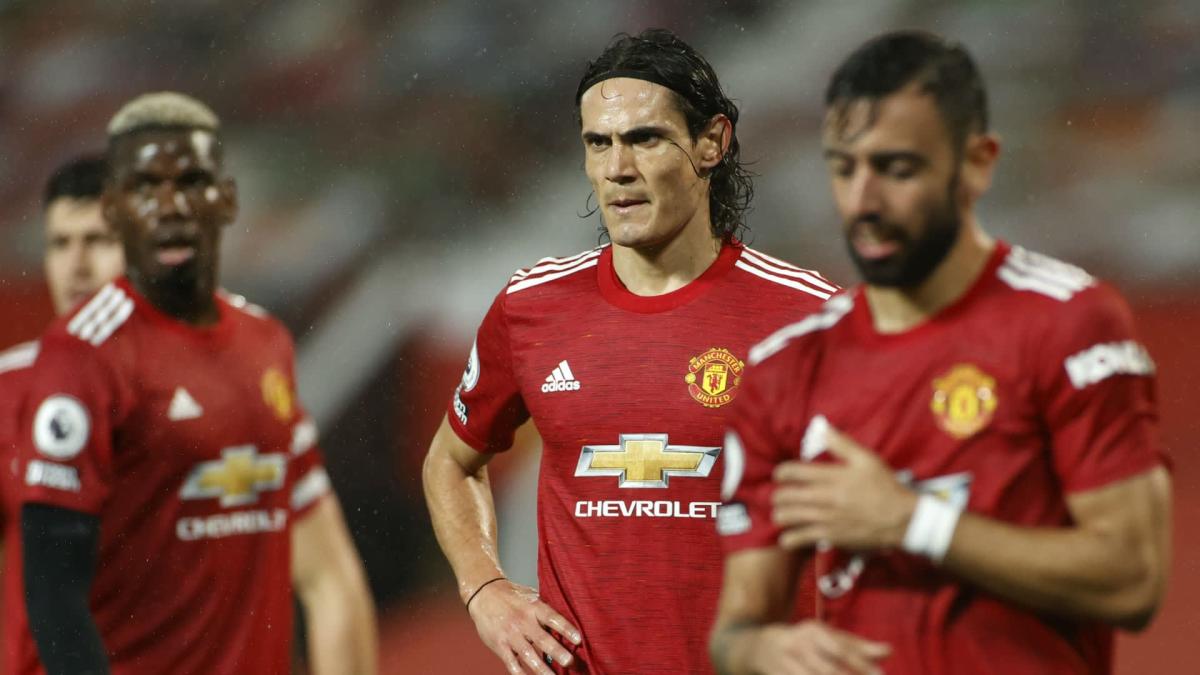 Manchester United striker Edinson Cavani is now a month into his new adventure with the Premier League side.
He has managed a total of 85 minutes for the Old Trafford club, spanning over four substitute appearances, none of which have lasted much longer than half an hour.
For the 33-year-old, a complicated start has not come about because of a lack of form on the field, but because of a simple lack of fitness.
How fit was Edinson Cavani when he joined Man Utd?
Before joining up with Ole Gunnar Solskjaer's troop, Cavani had not played competitively for more than six months.
Previously under contract to Paris Saint-Germain, he was a victim of the truncated Ligue 1 campaign, which officially ground to a halt in April, though matches had not been played for more than a month before then.
The Parc des Princes club offered him terms that would have allowed him to play in the Champions League Final 8 in Lisbon. Without the prospect of a longer stay, though, he, like Thiago Silva, rejected the offer out of hand.
As such, his final match for PSG came in the 2-0 victory over Borussia Dortmund that guided the Parisians into the latter stages in Europe. That was on March 11.
Prior to that, though, Cavani had endured a disjointed season that was hindered both by injury and the arrival of Mauro Icardi. He was regularly relegated to the role of substitute and he would play a full 90 minutes only seven times.
Edinson Cavani is 'naturally fit'
While he would argue that this easy season physically should allow him the energy to quickly get back to his top level, it is valid to argue that Cavani has not been at his peak level since the early part of 2019. Subsequently, he suffered a hamstring injury and was only returning to fitness by the end of that campaign.
United have countered, however, by suggesting that all the centre forward is lacking is match time.
"He's generally a fit man anyway and he's getting his sharpness in training and he's got some substitute appearances now," Solskjaer explained before the midweek match against Istanbul Basaksehir, having said much the same when Cavani arrived at the club.
"We haven't managed to get him long enough yet to make a big impact but he's looking sharper and sharper in training so it won't be long."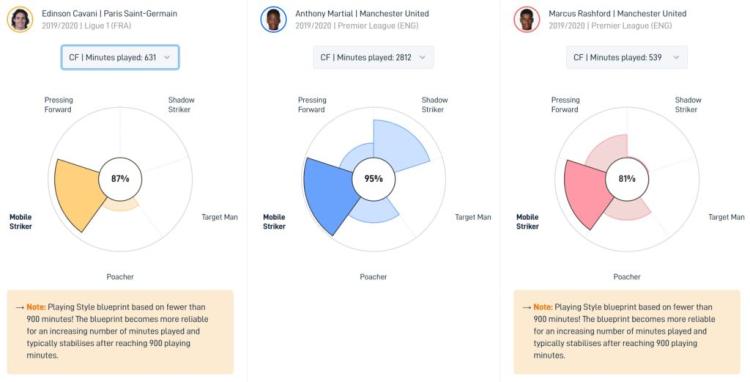 The player agreed that it is a question of sharpness rather than fitness when he spoke shortly after signing.
"I think I'm probably just missing that contact with my team-mates, and getting up to speed with, say, small-sided drills on the training ground and the intensity of a game itself," he said.
There are few advantages to having a packed fixture schedule, but for Cavani it represents an opportunity. United will play weekend and midweek matches virtually all the way until Christmas, and that means he can quickly accumulate the minutes he needs.
Of course, the current situation at the club complicates matters. Solskjaer's job is on the line and consequently it has become more complicated to gamble on a partially fit No.9.
The opportunities will be there, though, and the more effectively Cavani can grasp them, the quicker he will regain his optimum level.
What will Cavani bring to Man Utd?
As a pure centre forward, Cavani will offer Solskjaer the type of player he otherwise lacks. In terms of the threat he provides, he is excellent in the air and creates spaces with intelligent movement. Finishing is not necessarily a strong point, but he tends to get into good areas often, which keeps his goal return high.
He will give United a tool to breakdown deep-lying defences and should ease their current reliance on playing on the counterattack.
Furthermore, he has a ferocious appetite for hard work and should rapidly win over the fans with his attitude and team spirit.
How successful he proves to be will depend on how quickly he can regain his top level – if at all at 33 years old. Given patience, though, he is likely to become a value part of Solskjaer's offensive tool kit.