Edinson Cavani has earned a Premier League start with Man Utd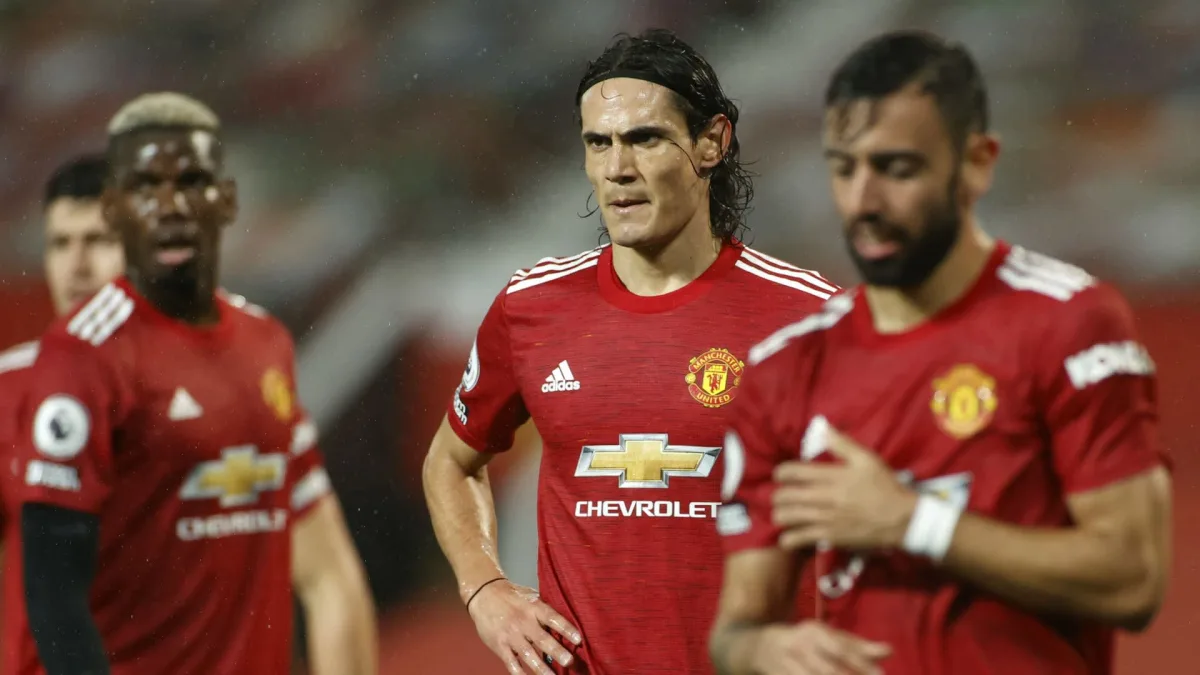 Manchester United's last-minute move for Edinson Cavani in the summer raised more than a few eyebrows. Former Red Devil Gary Neville said the announcement gave him "the feeling I probably had when (Radamel) Falcao signed", but it appears everyone may have been too quick to judge the 33-year-old striker.

It's easy to understand why Neville and plenty of other ex-players, pundits and fans tarred Cavani's arrival with the same brush tarnished by his fellow South American's failed stint at Old Trafford.
READ MORE:
Falcao scored just four goals during his one-year loan in Manchester and became part of a list including Bastian Schweinsteiger and Alexis Sanchez of ageing stars on big money who were well past their peak by the time they pulled on a United shirt.

Paris Saint-Germain's all-time leading goalscorer is different, however. After completing his first 90 minutes for his new side against Instanbul Basaksehir in the Champions League, the Uruguayan's arrival already feels more Zlatan Ibrahimovic than Falcao.

Although he failed to find the back of the net or directly assist any of his teammates, Cavani had a crucial involvement in three of United's four goals on the night.

His non-stop movement was magnificent, endlessly dragging desperate defenders out of position to create space for the likes of Anthony Martial and Marcus Rashford to try and exploit.

Cavani often dropped deep to collect the ball before playing simple one-twos so United could advance at pace and exploit the gaps he had created further up the field. Mason Greenwood and Dan James did this to devastating effect for United's final goal.

It was the first time he'd played a full match since March after the Ligue 1 season was curtailed by coronavirus, and PSG decided not to extend his contract, but you would never have been able to tell.

He's now given Solskajer food for thought regarding his forward line, an area of the pitch that was functioning so well throughout Project Restart.

Martial and Rashford scored 23 and 22 goals respectively in all competitions last season, earning plaudits from all angles for their bewitching displays in the second half of 2019/20.
Cavani v Martial, 2019/20:

The current campaign has seen a significant change in fortunes though, especially for Martial. He's currently goalless in the Premier League with the same number of red cards to his name as assists (one).

A swagger and confidence so commonly seen in the Frenchman's game has evaporated along with his contribution in the final third.

Speaking ahead of the Basaksehir game, Solskjaer said: "Anthony showed he made big strides last season, now it's time again to make even bigger strides and to develop more. Every season is a challenge, and you cannot rest on your laurels at Man United. There are demands in every position."

Wearing the number nine at any club means the demands usually involve slotting the ball past a helpless goalkeeper, a task that Martial has found unusually hard this term.

If he fails to score his first top-flight goal of the season over the weekend against Southampton, it will mean the former Monaco man has endured a four-match drought for the second time already in this campaign. He never went longer than three games without registering throughout the entirety of last season.

Despite Rashford's number's looking much healthier than Martial's, with eight goals in all competitions compared to just two, both have benefitted from a Bruno Fernandes pity penalty, and five of the Englishman's finishes have come in continental competition.

It's in the league that United's troubles in front of goal have been so glaring. Just 13 strikes in eight games has seen them register the same amount of goals as 16th placed Brighton and only one more than Roy Hodgson's Crystal Palace.
Ralph Hassenhuttl's side have made a blistering start to the new campaign, and Solskjaer may be set to stick with his new set-up at the top of the pitch for Sunday's encounter.

"Edinson (Cavani) is a good old fashioned number nine, and we haven't had that for a little while, and I was very happy with how Anthony (Martial) played off the left-hand side again," the United manager revealed after the midweek win.

It may seem like a gamble to some but entrusting a striker with well over 300 career goals to help out his struggling forwards appears a sensible decision that Solskjaer may have no choice but to make.