Champions League all-time top scorers: Messi closing on Ronaldo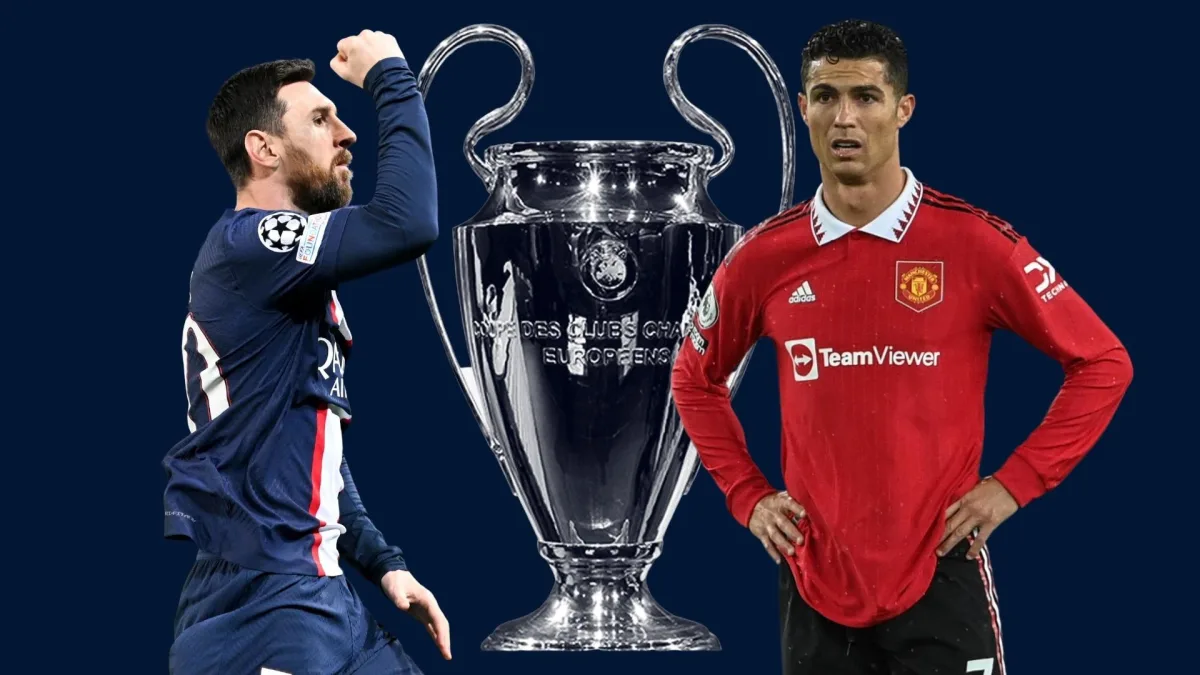 The UEFA Champions League is the biggest club competition in football - and most of soccer's greatest goalscorers have played a part in the tournament during its long history.
Real Madrid have been the most successful team in the history of Europe's elite club competition.
They have won the European Cup or Champions League on 14 occasions.
Madrid have been boosted by having some of the most prolific scorers in the Champions League in their ranks over the years, including Cristiano Ronaldo, Raul and Karim Benzema.
But Lionel Messi and Robert Lewandowski are among the players who have not played in the famous white who have also thrived in the Champions League.
Ronaldo, Messi, Lewandowski and Benzema are currently the top four players in the list of the highest all-time Champions League scorers.
But there are a string of younger superstars who will surely challenge these veterans in the coming years; namely Kylian Mbappe and Erling Haaland.
Who is the top Champions League scorer of all time?
| Player | Goals | Games |
| --- | --- | --- |
| Cristiano Ronaldo | 140 | 183 |
| Lionel Messi | 129 | 160 |
| Robert Lewandowski | 91 | 109 |
| Karim Benzema | 86 | 145 |
| Raul | 71 | 142 |
| Ruud van Nistelrooy | 56 | 73 |
| Thomas Muller | 53 | 137 |
| Thierry Henry | 50 | 112 |
| Alfredo di Stefano | 49 | 58 |
| Andriy Shevchenko | 48 | 100 |
| Zlatan Ibrahimovic | 48 | 124 |
| Eusebio | 46 | 65 |
| Filippo Inzaghi | 46 | 81 |
| Didier Drogba | 44 | 92 |
| Mohamed Salah | 43 | 74 |
| Neymar | 42 | 77 |
| Alessandro Del Piero | 42 | 89 |
| Sergio Aguero | 41 | 79 |
| Kylian Mbappe | 39 | 58 |
| Ferenc Puskas | 36 | 41 |
Cristiano Ronaldo is the Champions League all-time top scorer, one of only two players in history to astonishingly score more than 100 goals in the competition.
Lionel Messi has held the title of most prolific scorer in the European Cup before, but now trails the Man Utd forward.
Fans of Messi, though, will be quick to point out that he has a better goals-per-game ratio than Ronaldo when it comes to comparing the greatest goalscorers.
Bayern Munich legend and current Barcelona striker Robert Lewandowski is third in the all-time list with 89 goals.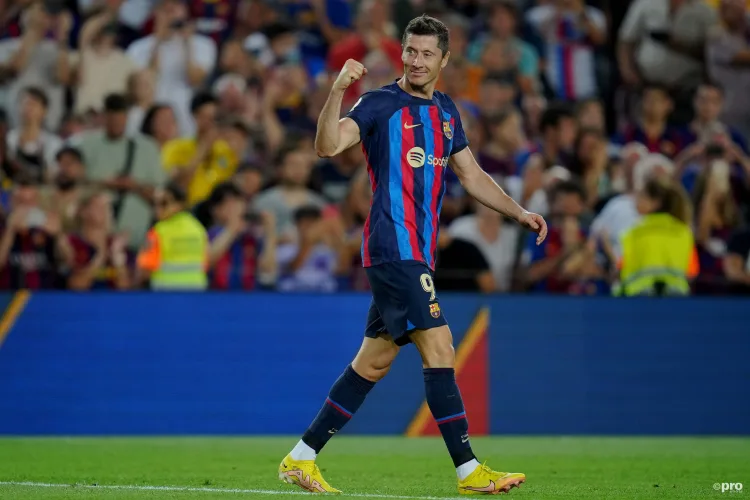 Fourth is Real Madrid hero Karim Benzema with 86 goals.
There is then a slight gap before we get to fifth place and another Real Madrid legend in Raul, who has 71 goals.
Only three other players have scored more than 50 goals in the Champions League; these are Ruud van Nistelrooy, Thomas Muller and Thierry Henry.
Real Madrid icon Alfredo di Stefano scored 49 goals in helping the Blancos to a record five European Cups in a row in the late 1950s and early 60s.
Completing the top 10 are Andriy Shevchenko and Zlatan Ibrahimovic on 49 goals.
Other active players to keep an eye on in the top 20 are Neymar, Mohamed Salah and Kylian Mbappe.
Erling Haaland is another striker who will be eyeing a place in the history books as he has had a record-breaking scoring start in the Champions League.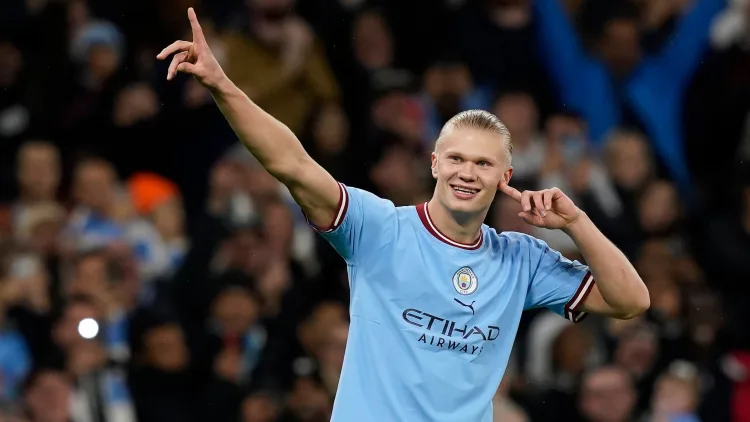 Who has scored the most Champions League goals in a single season?
Cristiano Ronaldo is the highest scorer in a single Champions League season.
The great Ronaldo scored 17 times for Real Madrid in the 2013/14 season, giving him the record for most goals in a single Champions League season.
That included a goal in the 2014 Champions League final, as Real Madrid beat city rivals Atletico Madrid 4-1 after extra-time.
The record by Ronaldo has almost been beaten on a few occasions since.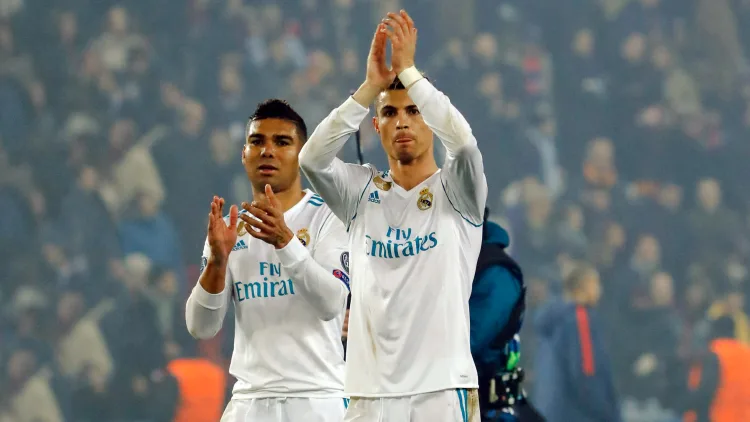 He almost did it himself in 2015/16 and 2017/18, scoring on 16 and 15 occasions respectively.
Robert Lewandowski also had a 15-goal campaign for Bayern in 2019/20, as did Karim Benzema in 2021/22.
The best single season from Lionel Messi was when he netted 14 in 2011/12.
Ronaldo has been the most prolific scorer in a Champions League season seven times, closely followed by Messi in six campaigns.
Their dominance was only disrupted once between 2007 and 2019. That was by Neymar, who shared the honour with Ronaldo and Messi in 2014/15.
Lewandowski ended that run when he came out on top in 2019/20 and Haaland then became the second consecutive Champions League top scorer to play in the Bundesliga.