Mbappe v Neymar, Messi v Poch – PSG's ego-filled dressing room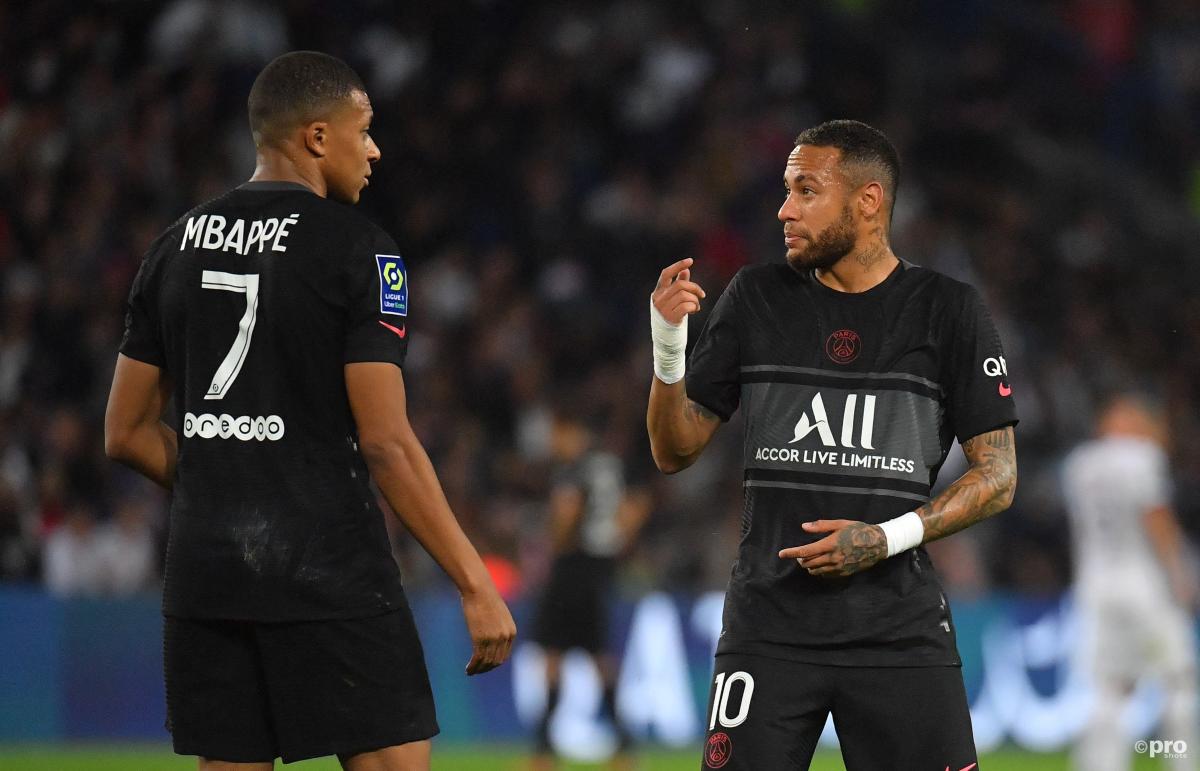 On the face of things, Paris Saint-Germain's season has started impressively. After all, eight wins from eight Ligue 1 matches already mean they're likely to regain the title they lost to Lille just four months ago, while a glut of major summer arrivals teed them up as Champions League favourites.
The surface does not need to be significantly scratched, however, for problems to become evident.
Despite their perfect record in the league, PSG have not hit their stride in a single match, while away from the field there is undoubtedly tension between key elements of their team.
What did Mbappe say about Neymar?
Kylian Mbappe, for example, had a rant about Neymar not passing to him during Saturday's 2-0 home win over Montpellier. It was a success only sealed in the closing stages, when the Brazilian set up Julian Draxler to put the game beyond doubt.
"He doesn't give me the pass," Mbappe was seen complaining after he was hauled off, apparently complaining about his Brazilian team-mate.
L'Equipe even reports that he called Neymar a "tramp".
It is a far cry from the relationship that the pair once had.
He's a golden boy. He has a huge heart. As a footballer, everyone knows what he's worth. But even off the pitch, he's amazing
- Neymar on Mbappe
"We're like brothers," Neymar told TF1 in May. "He's a golden boy. He has a huge heart. As a footballer, everyone knows what he's worth. But even off the pitch, he's amazing."
It was an outburst that Pochettino did not deny when questioned about it during Monday's press conference.
"In football, this kind of thing happens between competitors. The permanent goal is to win," Pochettino said. "It made a lot of noise outside of the squad, but internally it was nothing.
"The two spoke to each other, I also spoke with them, and you saw that in training they were laughing."
Pochettino fighting fires
This is not the first such fracas that PSG have endured already this season. A week previous, Lionel Messi had stropped off the pitch with the score 1-1 against Lyon. The Argentine had picked up a knee injury that prevented him from playing the subsequent two games, but he evidently felt ready to continue.
Even beyond managing Messi's expectations, Pochettino is having to put out fires elsewhere in his squad.
In goal, the battle between Keylor Navas and Gianluigi Donnarumma has become sufficiently intense that the Italian is reportedly looking for a way out barely a month after arriving at the club.
Sergio Ramos, meanwhile, has not even gained sufficient fitness to cause Pochettino a headache in the middle of the defence, where Presnel Kimpembe stands likely to be dropped for the legendary Spaniard. With nearly 200 appearances for PSG, it is a call that is unlikely to go down well with the France international.
PSG had a spectacular summer transfer window, but it was also one completed in haste. They were opportunistic in terms of picking up players available on a free transfer, yet this has led to a squad in which the dynamics were ill considered.
Pochettino is the man dealing with the fall out. What once looked a dream job is already apparently an exercise in ego management, with the likes of Mbappe, Messi and Neymar all fighting for prominence at PSG. It is a situation that does not bode well for the future, regardless of the points they already have on the board.