PSG, Dortmund or Arsenal? That clubs that could rescue Rashford from Man Utd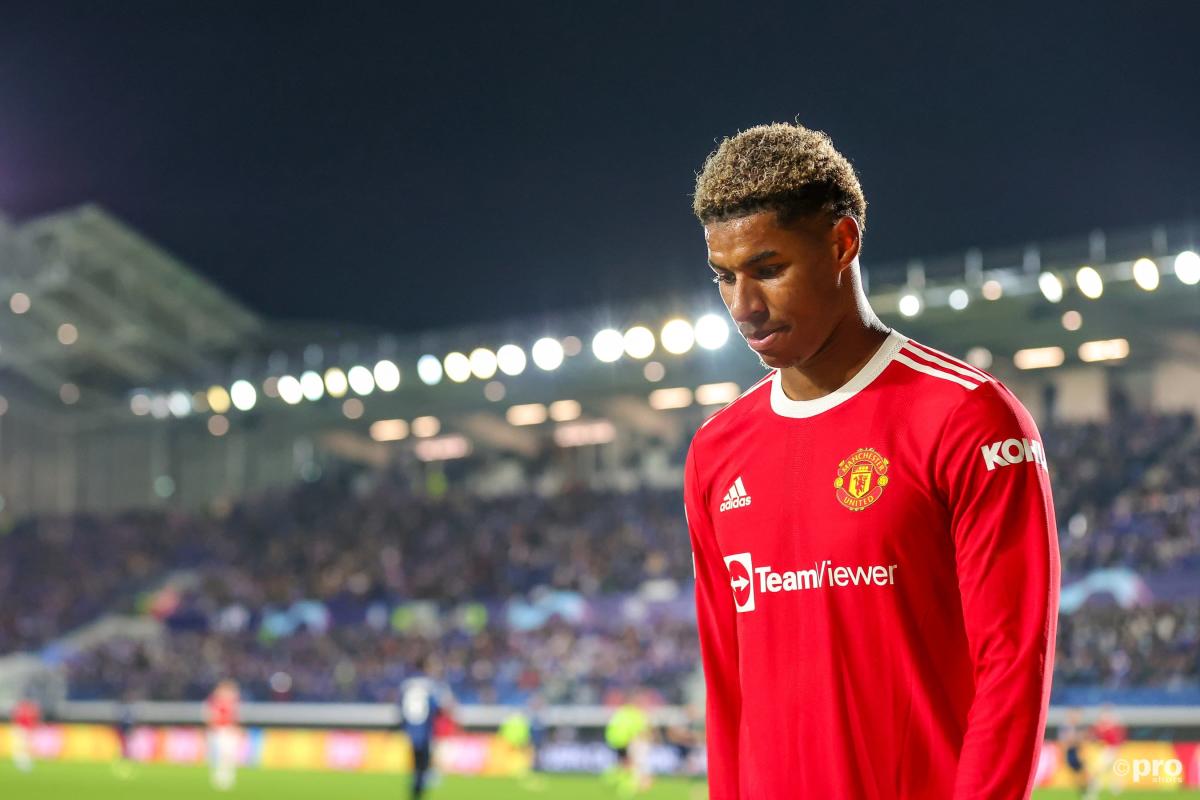 After a difficult season with Manchester United which has seen him fall out of a favour with interim manager Ralf Rangnick and outperformed by teenage winger Anthony Elanga, Marcus Rashford is reportedly considering his future.
A year ago this would have been unthinkable. Although Rashford's form has been historically patchy, he's been United homegrown golden boy for a long time - and beloved across the country for his actions off the pitch.
But the blows keep coming for United after Sunday's 4-1 Manchester derby drubbing at the hands of City, and the club's attack looks set to be overhauled - with Rashford reportedly unhappy at his lack of playing time and Cristiano Ronaldo angling for the next step in his eternal career.
As he approaches the final year of his contract, Rashford leaving United is starting to look like a real possibility: but where would he go?
Which clubs could Marcus Rashford join?
PSG
Rashford has history with PSG - twice he's scored the winning goal against them in the Champions League.
In fact, then-PSG boss admitted the club found playing against Rashford 'annoying' as he was a perpetual thorn in their side.
It's fitting then that the Parisian club would look to buy the Englishman as they seek to rebuild an attack that looks set to finally lose Kylian Mbappe this summer. Indeed, they've been heavily linked with the winger in recent weeks and could line up a multi-player raid on United, with Ronaldo and Pogba also reportedly in their sights.
The move would likely appeal to Rashford - though it could depend on who else PSG acquire, as even after losing Mbappe competition for starts would be intense.
Newcastle United
Not long ago this would have been laughable, but today Newcastle United have more money than god and an intention to spend it.
On the pitch, Rashford's pacy style and eye for a goal might appeal to Eddie Howe's tactical approach, who so far has instructed his side to play hard and fast on the break.
And off it, signing Rashford would deliver an enormous PR boost to a club who need it after their controversial acquisition by Saudi Arabia's public investment fund.
The club have also signalled a recent preference for signing players with Premier League experience - Joe Willock, Kieran Trippier and Chris Wood all arrived for big fees in the past year, and Newcastle would likely be happy to pay Rashford's asking price.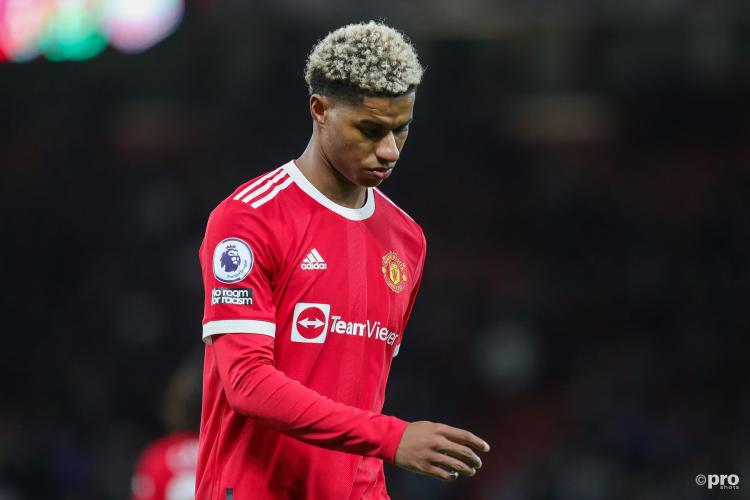 This link is perhaps driven by historical precedent rather than logic, but it's still possible. Having lost Pierre-Emerick Aubameyang and with the future of record signing Nicolas Pepe unclear, Mikel Arteta will be looking to add a wide forward to his squad this summer.
Dare I say it, but Rashford's career increasingly has the air of Danny Welbeck about it: he's a homegrown wide attacker who landed with hype and aplomb, only to deliver a patchy scoring record and slowly devolve into a squad player.
And Welbeck ended up at Arsenal. He didn't set the Emirates alight during his time in North London, but he did score some very important goals - including one to knock his old side out of the FA Cup, and a winner as Arsenal chased eventual Premier League champions Leicester - was generally a dependable squad player, and left the club well-liked by the Arsenal faithful after a solid career.
The problem is that Rashford will be aiming for more than a career as a squad player, and he'd be an odd fit in Arteta's system. There's also the fact that United would probably find it immensely painful selling to the team they're currently fighting for a Champions League spot.
Borussia Dortmund are going to be in the market for attackers this summer, as they will almost certainly lose Erling Haaland.
Chelsea misfit Timo Werner has been heavily linked with a return to his homeland, but Rashford might be a decent alternative. BVB have existing transfer links to United after the protracted saga of signing Jadon Sancho, and have themselves been a haven for English players looking to move abroad. Linking up with England teammate Jude Bellingham might appeal to Rashford as he looks to reignite his career.
Finally, United are reportedly looking at Dortmund's Manuel Akanji to shore up their leaky defence, and a potential swap deal doesn't seem impossible.