Pogba receives praise from potential Man Utd team-mate Varane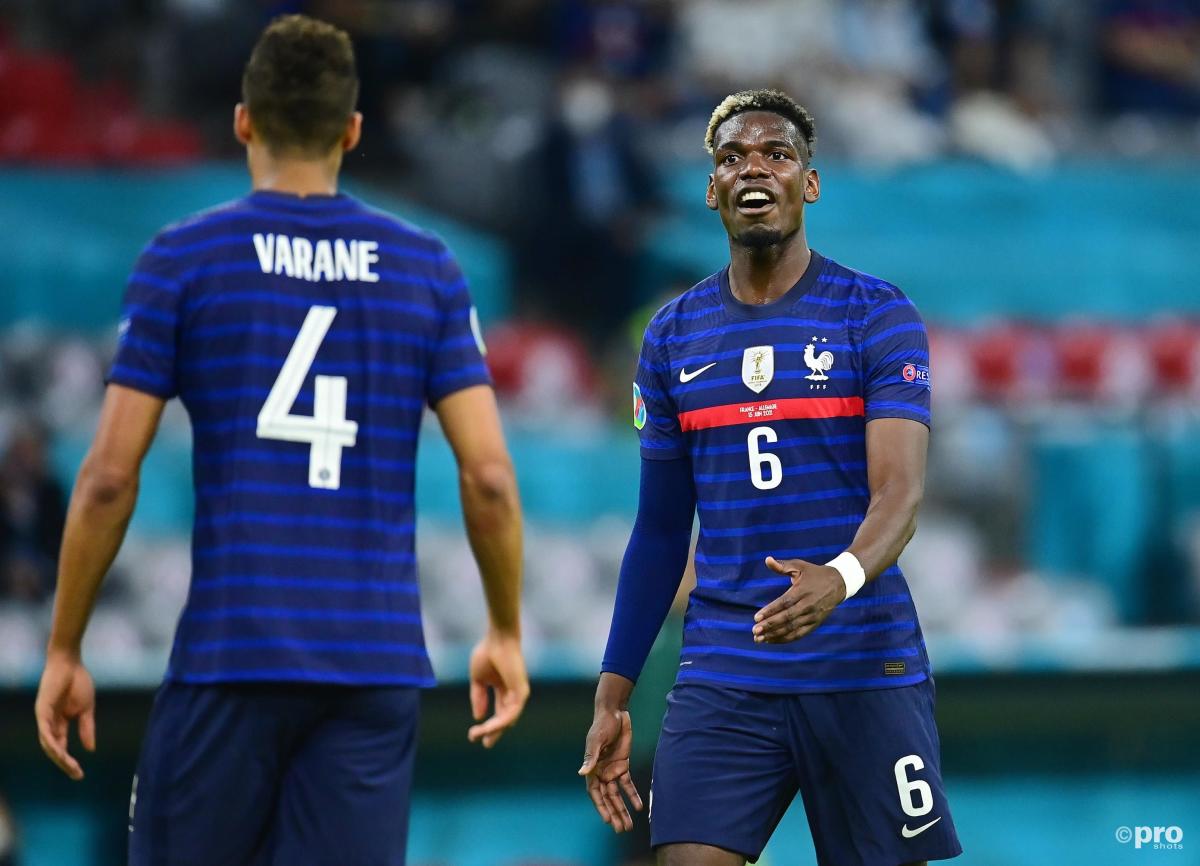 Raphael Varane has showered praise on Manchester United midfielder Paul Pogba and believes he will one day be a captain of France.
Pogba has never been far away from criticism with the Red Devils, having only fleetingly displayed his true quality since his record-breaking move from Juventus in the summer of 2016.
However, the criticism he receives for his club performances are in contrast to his outings for France as he is one of the talismen for Les Bleus and played a starring role in the country winning the 2018 World Cup.
Pogba continued his country form into Euro 2020 as he was given the Man of the Match award for his performance in France's opening game against Germany, which they won 1-0.
Varane has praised the influence that Pogba has on the team.
"Paul's evolution, for me, started very early," Varane said on Wednesday.
"Coming with a lot of maturity and now he has a lot of qualities and the difficulty for him is to choose how to use his force. There's a lot of maturity.
He's one of our leaders, of course he could play the role of captain in the French team
-
"He's a complete player, he knows when he has to defend, he knows when he has to attack, he knows when he has to organise, he's found this balance in his game, and these qualities, we know them.
"He's always had great games and he also brings a lot to the group with his character and he gives leadership on the pitch. He has a very, very good level and we are very happy to have Paul at this level. He has a real sense of maturity now and has been very complete on the pitch.
"He's involved, he's gaining in confidence, he's gained in maturity, we started together. He has amazing strength of character, a lot of determination and he knows how to deliver that to the team, and he knows how to be respected and listened to, he adds a lot of atmosphere to the team.
"He's one of our leaders, of course he could play the role of captain in the French team."
Will Varane join Man Utd?
Real Madrid are reportedly willing to sell Varane this summer as his place in the team isn't as secure following the acquisition of David Alaba.
Even though Sergio Ramos could leave too, Los Blancos are in the market for a second centre-back as well as Alaba, with Pau Torres of Villarreal or Jules Kounde of Sevilla two targets.
Man Utd have been strongly linked with a move for Varane but this week they received a blow in their pursuit of the defender as he has reportedly expressed a desire to return to France, with Paris Saint-Germain an option.
With Varane's current contract running out next summer, Real Madrid have decided to cash in on the World Cup winner while they can after an extension could not be agreed upon.