Crazy rumour links Casemiro with 'very affordable' January transfer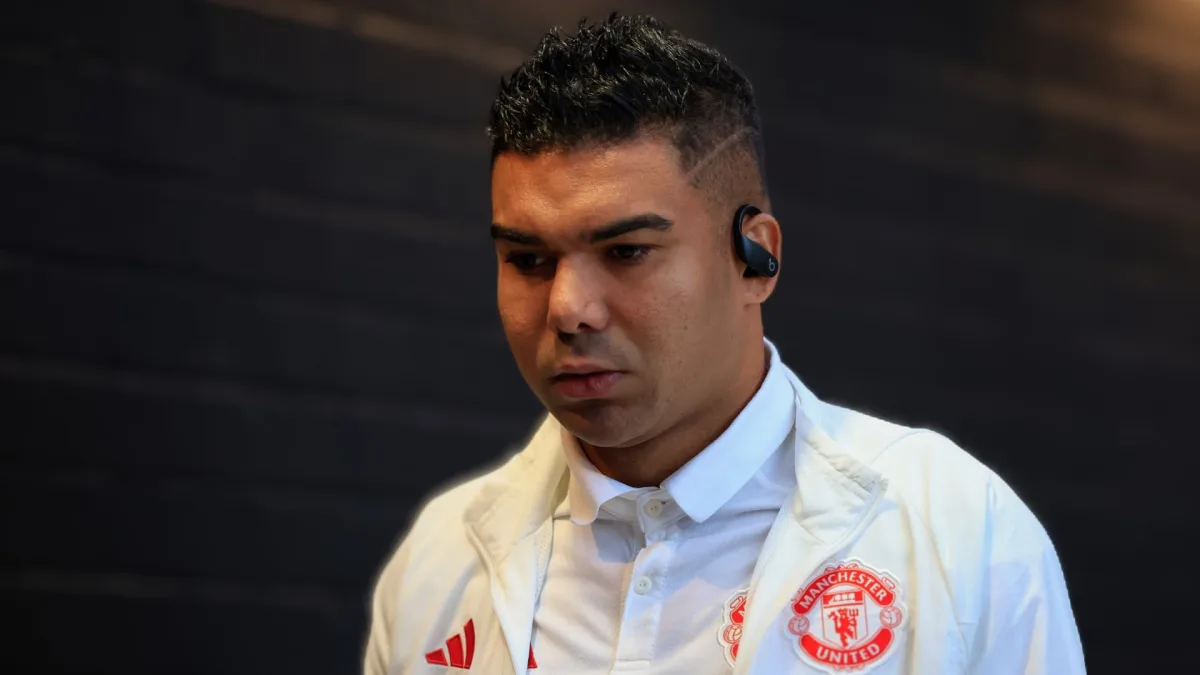 Manchester United could be given a solution to their Casemiro problem, with a report from Spain suggesting that the Brazil international midfielder could be on his way back to Real Madrid during the January transfer window.
Outstanding in his first season at Man Utd, the 31-year-old has found the going more difficult in his second campaign, despite holding down a place as a regular under Erik ten Hag.
Article continues under the video
This has led to questions over whether the player is past it, but there appears to be a belief from Real Madrid that he has more to give.
MORE: Real Madrid 'rushing like crazy' to sign Golden Boot contender
Indeed, a surprising rumour from Defensa Central suggests that president Florentino Perez is "preparing" a move for the midfielder as soon as January, with a "very affordable" transfer fee of €61 million touted.
The report notes: "Things are not going well at Old Trafford for the former Real Madrid midfielder, who regrets having left the white club to embark on an adventure in the Premier League that is not going as he imagined.
"Casemiro dreams of returning to what he was and Florentino can offer a surprise by lending a hand in exchange for €61m.
"The operation has heated up in recent hours and could be the big surprise of 2024."
MORE: Real Madrid given Mbappe signing 'GUARANTEE' by PSG star's mother
Can Casemiro to Real Madrid become reality?
It certainly would be a shock if Casemiro, who is under contract until 2026, were to return to Real Madrid, particularly as the price quoted for the player is not particularly cheap nor is it especially affordable for Los Blancos, who appear to have their eyes set on a blockbuster move for Kylian Mbappe in the summer.
Although the Frenchman would arrive on a free transfer, bonus payments and wages promise to drain their finances in that case.
On top of this, Casemiro's Estimated Transfer Value (ETV) is €37.6m – way below the figure that Man Utd are reportedly seeking.
In addition, are Real Madrid willing to use such resources on a veteran player with virtually no prospect of a return on their investment if the ex-Porto star continues his disappointing Man Utd form? It seems unlikely.
Furthermore, Los Blancos have a strong unit of midfielders, including Luka Modric, Fede Valverde, Aurelien Tchouameni, Jude Bellingham and Toni Kroos, raising the question over where Casemiro might fit in.
Nevertheless, this is not the first report from Spain suggesting Casemiro regrets moving to Man Utd, so the possibility he leaves should not be dismissed out of hand.