Real Madrid revenue: How much they earn from TV, matchday and commercial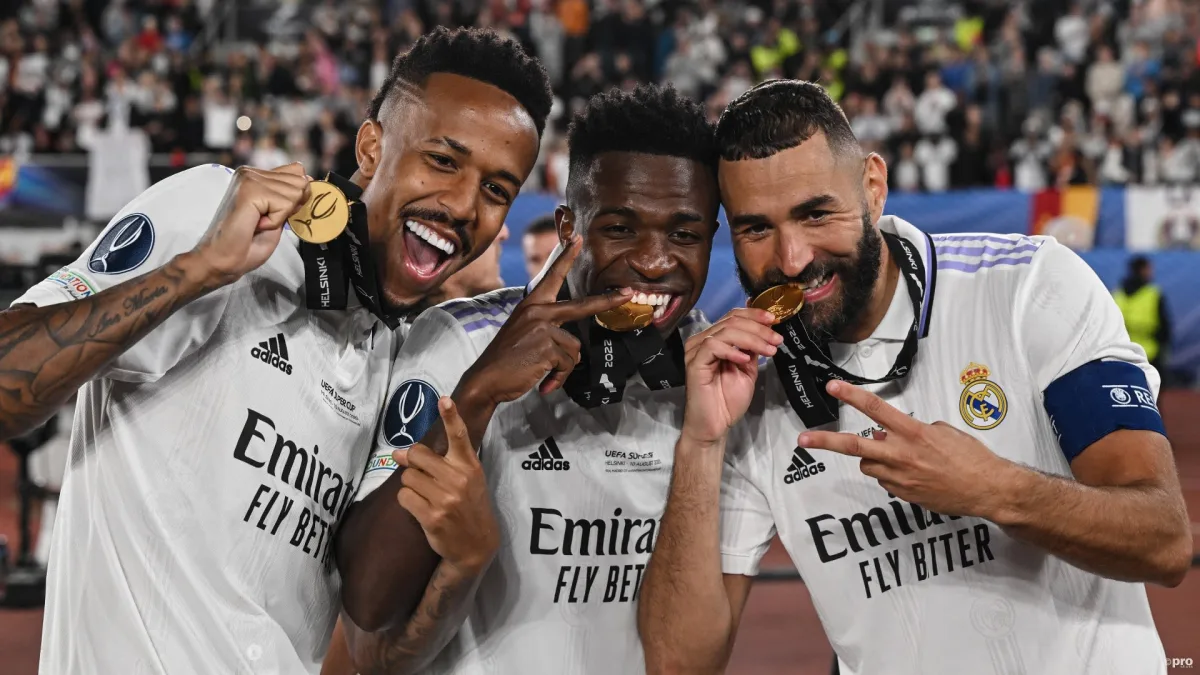 The 2023 version of the Deloitte Money List has been released and it shows the various sources of revenue for the top 20 clubs in world football.
The list is dominated by the Premier League, with 11 of its 20 entrants coming from there, while 16 of the top 30 are based in England. Real Madrid remain one of the most prominent earners and continue to challenge the Premier League clubs for dominance.
Article continues under the video
HOW DO REAL MADRID EARN REVENUE?
Real Madrid's revenue generation comes from three distinct places; matchday revenue, broadcast revenue and commercial revenue. These three areas combine to create the club's overall revenue for a season.
Real Madrid were quiet in the transfer market throughout and shortly after the coronavirus pandemic owing to their knowledge of reduced revenues; but they remain on a solid footing and their exciting development of Santiago Bernabeu is still to come.
READ MORE: How much do Man Utd earn from TV, matchday and commercial revenue?
READ MORE: How much do Arsenal earn from TV, matchday and commercial revenue?
READ MORE: Chelsea revenue: How much they earn from TV, matchday and commercial?
WHAT IS MATCHDAY REVENUE?
Matchday revenue consists of all revenue generated on a matchday. This includes ticket sales, food and merchandise, as well as hospitality offerings. Real Madrid's Santiago Bernabeu is huge and seats around 90,000 spectators, easily among the highest in the world.
As such their matchday revenue is enviously high. Pre-pandemic they peaked at €158 million and while they have not returned to that level, the development of the Bernabeu, which has been going on for nearly three years, has restricted capacity in the short term, with a view to a greatly improved viewing experience for regular fans and corporate invitees alike.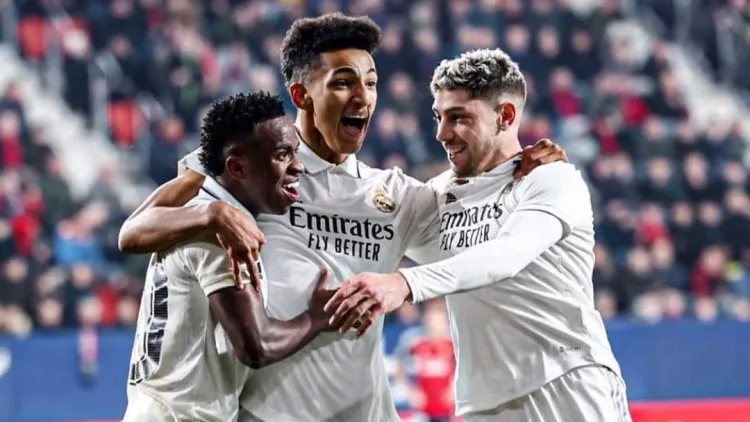 When the Bernabeu is fully re-opened, there's every chance that Real Madrid will set new records for revenue generated from the matchday experience.
| Year | Matchday Revenue (€m) |
| --- | --- |
| 2015 | 130 |
| 2016 | 129 |
| 2017 | 136 |
| 2018 | 143 |
| 2019 | 145 |
| 2020 | 108 |
| 2021 | 9 |
| 2022 | 88 |
WHAT IS COMMERCIAL REVENUE?
Commercial revenue is everything related to the overall sponsorship and brand activities of a football club. In the modern game this takes on many additional forms. Previously, the only additional commercial revenue would be related to in-stadium advertising and perhaps a shirt sponsor arrangement.
READ MORE: Liverpool revenue: How much they earn from TV, matchday and commercial?
READ MORE: How much do Man City earn from TV, matchday and commercial revenue?
READ MORE: How much do Barcelona earn from TV, matchday and commercial revenue?
But now various parts of real estate attached to the club can be monetised; everything from sleeve sponsors, to sponsors of the stadiums themselves, commercial managers are looking at any possible way to successfully generate revenue by building relationships with a whole host of brands.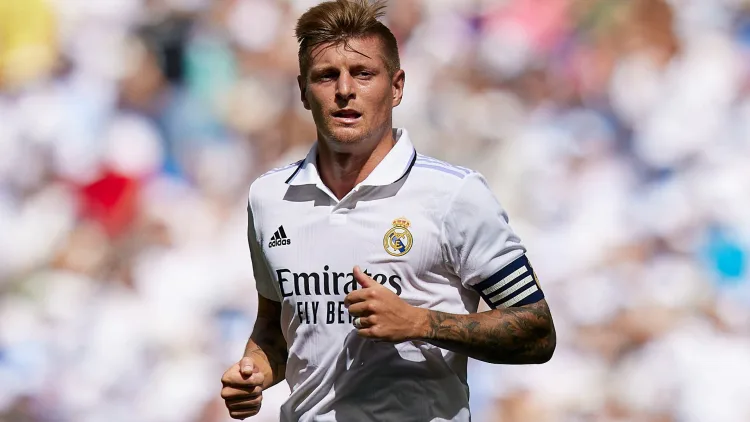 Real Madrid have always excelled in this regard, securing superior long-term relationships with the likes of shirt sponsor Emirates. This arm of their business has held up well in the face of the coronavirus crisis and when the revamped Bernabeu is complete, more commercial opportunities will be deployed.
| Year | Commercial Revenue (€m) |
| --- | --- |
| 2015 | 247 |
| 2016 | 263 |
| 2017 | 301 |
| 2018 | 356 |
| 2019 | 355 |
| 2020 | 360 |
| 2021 | 322 |
| 2022 | 318 |
WHAT IS BROADCASTING REVENUE?
Broadcasting revenue relates to monies earned by the negotiation of showing a club's matches domestically and internationally in each competition they are entered into.
Domestic TV deals are the most lucrative, with the country in which the league is played happy to pay inflated fees to fill their broadcast schedules with as many football matches as possible. Leagues are also free to negotiate with individual countries and regions to show their matches in that territory.
The size of the foreign deals are directly correlated to how popular the league is in that market. Barcelona and Real Madrid had a particularly sweet arrangement for quite a long time in La Liga, pillaging at least 50% of the overall revenue that the league was able to generate until a new bargaining deal was agreed in 2015. The big two still take the lion's share, but it's not as uncompetitive and beneficial to the big two that it once was.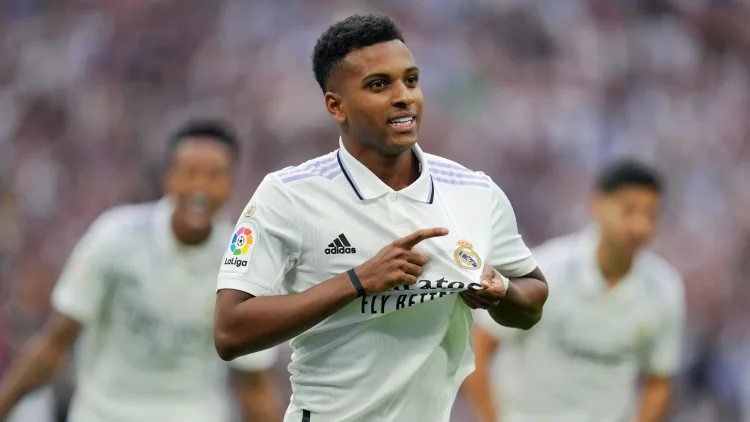 However La Liga's international reach - with Latin audiences in USA, Mexico and South America - places it second only in terms of foreign TV deals and the potential for revenue generation beyond mainland Spain.
Real Madrid's incredible capacity for going deep in the Champions League - winning the competition again in 2022 - means that their revenue is at competitively high levels and easily competes with what the biggest teams in the Premier League are capable of.
| Year | Broadcasting Revenue (€m) |
| --- | --- |
| 2015 | 200 |
| 2016 | 228 |
| 2017 | 237 |
| 2018 | 251 |
| 2019 | 258 |
| 2020 | 224 |
| 2021 | 311 |
| 2022 | 308 |
TOTAL REVENUE
Unlike Barcelona, Real Madrid's bounce-back after coronavirus has been strong and has almost returned to 2019 levels. Their performances in the Champions League have helped to offset any commercial losses and they have acquired world class young talent in the process. Their position is strong and they should be able to compete with the Premier League clubs - for now, at least.
| Year | Total Revenue (€m) |
| --- | --- |
| 2015 | 577 |
| 2016 | 620 |
| 2017 | 675 |
| 2018 | 751 |
| 2019 | 757 |
| 2020 | 692 |
| 2021 | 641 |
| 2022 | 714 |