Xavi's 'best in world' claim echoed by Lewandowski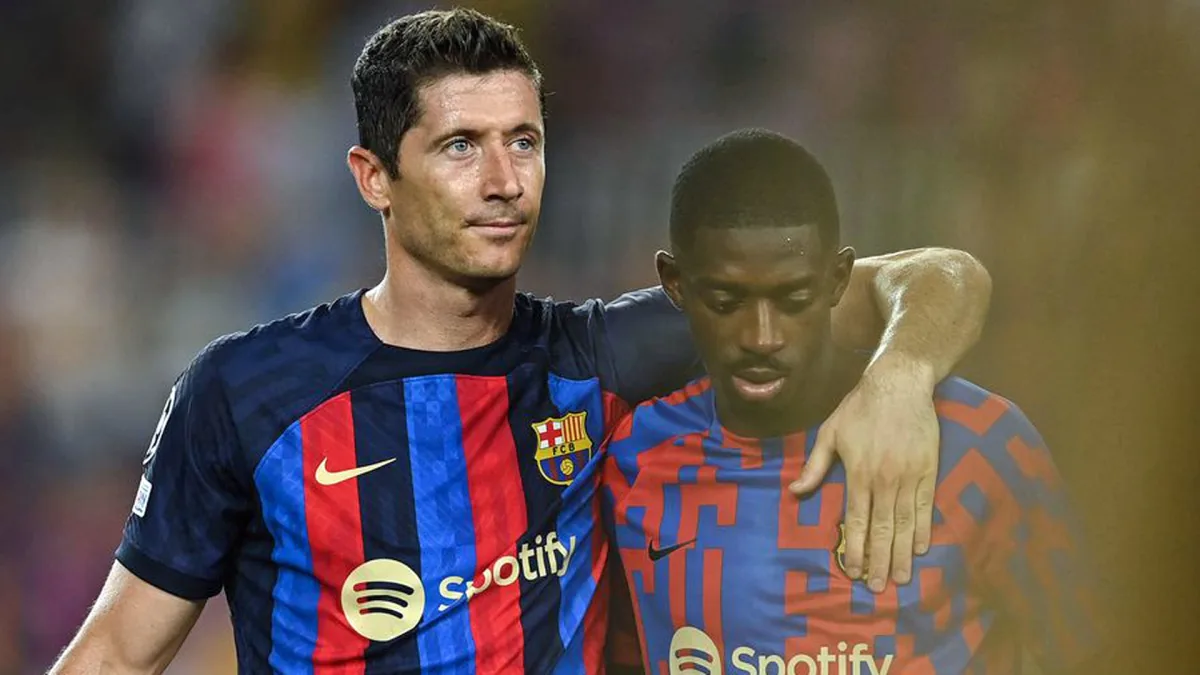 Xavi and Robert Lewandowski are in agreement about Barcelona winger Ousmane Dembele's ability.
It almost beggars belief than Dembele was out of contract at the start of the season, with Chelsea and Paris Saint-Germain both spurning chances to sign him on a free transfer.
The winger joined Barca in a €115 million move from Borussia Dortmund in August 2017, his fee in part a reaction to having lost Neymar for a world record €222m transfer to Paris Saint-Germain earlier that summer.
READ: Ousmane Dembele's TWO release clauses revealed as Barcelona fight for contract renewal
The Frenchman, 20 at the time, struggled with the price tag and reportedly stayed up late at night playing video games, often missing training deadlines.
But he has looked like a player reborn this season, his five goals and five assists helping Barcelona to the top of La Liga, nine points clear of Real Madrid ahead of Sunday's Clasico.
Ousmane Dembele like a new signing for Barcelona 😎 pic.twitter.com/DqYK9GnLta

— Football Transfers (@Transfersdotcom) July 20, 2022
Barca head coach Xavi has previously said that he believes Dembele has the potential to become the best winger in the world, and it is a sentiment Lewandowski agrees with.
READ: Why was Ousmane Dembele at Sunderland v Sheffield United?
Lewandowski 'Dembele can be the best'
"Dembele's the guys who's surprised me the most from my first training session in Barcelona," the Pole, a €50m arrival from Bayern Munich last summer, told ESPN Deportes.
"What a great talent he is, what quality he has and how fast he is. For me, he's really a player who can be the best [in the world] in his position.
"He's already among the best, but sometimes he's been injured, but if he's on the field he can always do anything he likes with the ball. He can dribble with ease and speed, and he's a pure, natural, talent."
Barca reportedly need to reduce their debt by €200m in order to compete in La Liga next season, but it is understood Lewandowski and Dembele are two players regarded "untouchable".