Kroos: I do not feel bad for Hazard at Real Madrid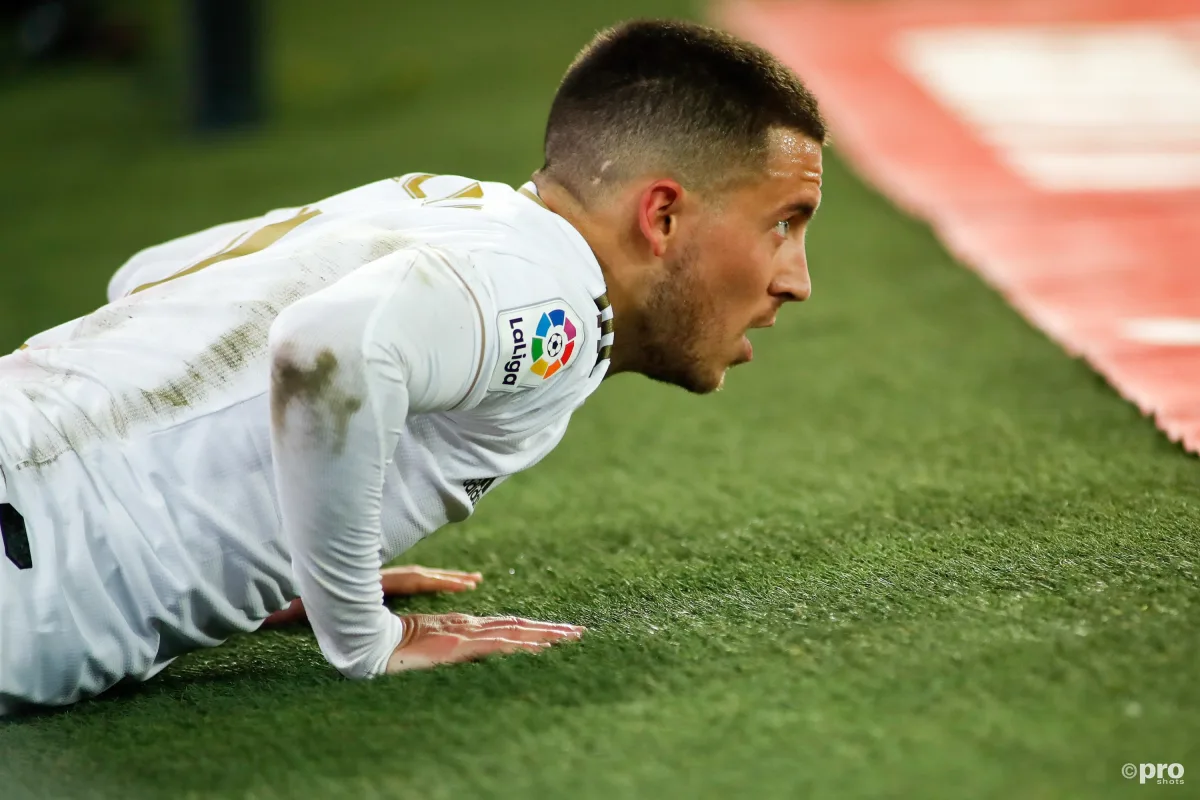 Eden Hazard may be frustrated at Real Madrid but he doesn't have the sympathy of teammate Toni Kroos, who claimed that the Belgian 'is partially responsible' for his situation.
Hazard has endured a disastrous time since his record €100 million move from Chelsea, making just 51 La Liga appearances since his arrival in 2019.
The 32-year-old has only seen 98 minutes of league action this season and has been told he can leave the club this summer, although Hazard has insisted he will see out the final year of his contract.
SE QUEDA: Hazard claims he will stay at Real Madrid next season
Despite Hazard's struggles, Kroos, who himself is out of contract this summer, believes his teammate 'does not have a bad life' and that he has no pity for any footballers.
"Of course it is a difficult situation, but pity is misplaced in football," Kroos told Eleven Sports. "I don't believe Eden has a bad life. You can feel sorry for people who have it much worse than him. It's not about money, I don't feel sorry for anyone in football."
"It's a tricky situation, yes. And it's been a long time. But in the end, everyone is partly responsible for their own situation. I know Eden very well, we are often together. But I feel sorry for people who have it very bad and Eden is not one of them."
Ancelotti: 'I'm not here to give minutes to every player'
Hazard has struggled with fitness and form during his time at Real, having established himself as one of the best players in the world at Chelsea.
The forward remains one of the highest earners in Madrid and admitted his frustration recently at not being given opportunities to play by Carlo Ancelotti, however the Real manager insisted Hazard cannot justify being selected despite his salary and situation.
COMPETITION: Vini Jr 'the best in the world' for Ancelotti
"In terms of talent, Hazard has the right to play," Ancelotti said. "But in a big club there is competition. I'm not here to give minutes to every player, I'm here to win games.
"I also don't look at how much a player earns or how old he is. As I said: I set up a team to win games, nothing more."