Jules Kounde left OUT of Barcelona squad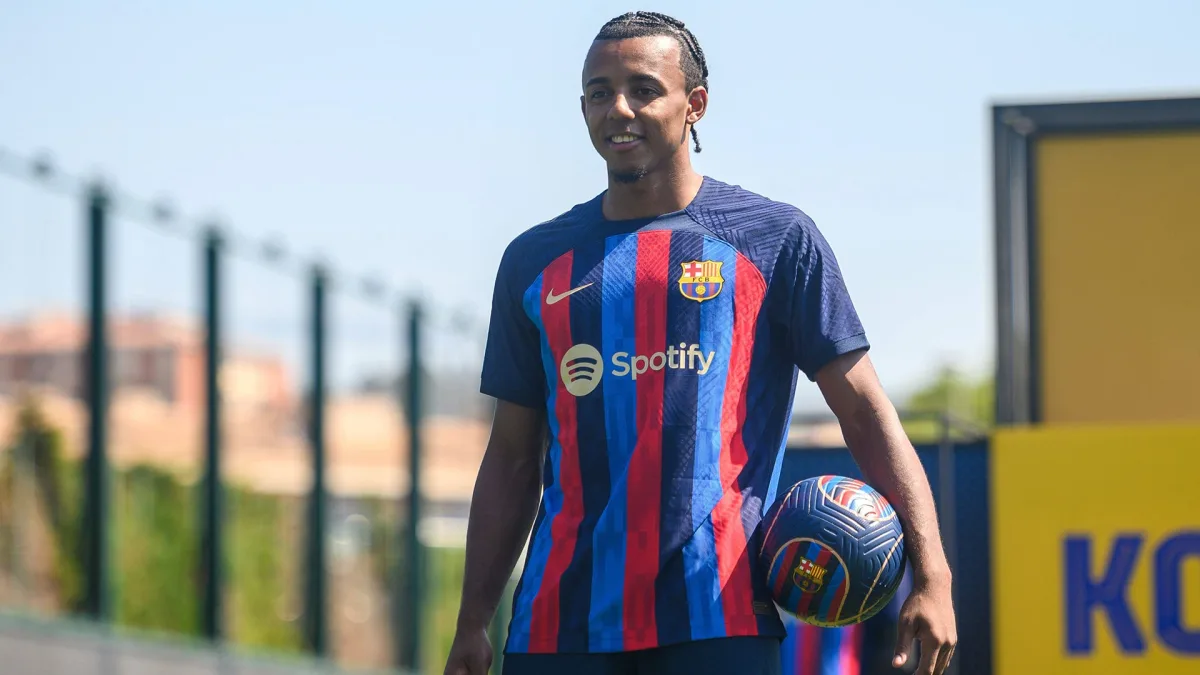 Barcelona have not registered Jules Kounde in time for their opening match of the 2022-23 La Liga season.
The Catalan club had hoped that by selling 24.5 per cent of Barca Studios to Orpheus Media, they could register all of their new signings.
Robert Lewandowski, Raphinha, Andreas Christensen and Franck Kessie, who were also signed during this transfer window, are able to play at home to Rayo Vallecano on Saturday.
Jules Kounde, however, will be forced to watch from the sidelines, having made the €50 million move from Sevilla.
Barcelona will now look to sell at least one of their players in order to register Kounde.
Five players who could still leave Barcelona
Frenkie de Jong
It's war between De Jong and Barcelona, with the Catalan club threatening legal action for the player if he does not either accept a pay cut or leave this summer.
Manchester United have long been chasing him but it is Chelsea who now lead the way for the Netherlands international midfielder. Nevertheless, there is no guarantee that he will back down and depart Camp Nou, which could cause fireworks in the months ahead.
Pierre-Emerick Aubameyang
Only arrived in January from Arsenal but could be shipped out to the Premier League, where he could team up with former Borussia Dortmund boss Thomas Tuchel. Indeed, with the Blues allowing Timo Werner to depart, it seems that this could be a move that suits everyone given that the influx of new signings leaves the Gabon star destined for a spot on the bench.
Memphis Depay
Signed up last summer because he was the best of what was available on a free transfer, Memphis has shown glimpses of his undoubted potential. But, just as he struggled at Manchester United, it seems that he is perhaps better cut out to be a star in a lesser team than just another player in an elite side. Interest in him comes from the Premier League.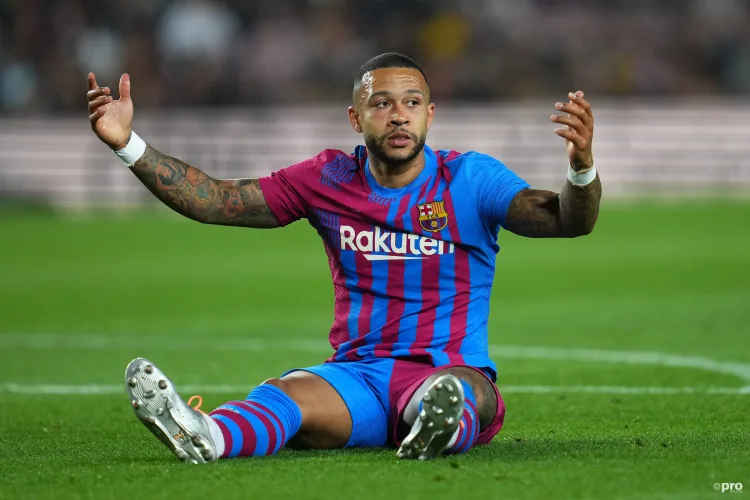 Samuel Umtiti
The World Cup winning defender finds himself as a misfit at Camp Nou and has not been given a squad number for the forthcoming league season. He did recently agree a new deal that has seen his wages cut, but having struggled for four years with injury, he is surplus to demands. Might have moved back to France with Rennes but failed a medical earlier this summer and could even be paid off.
Martin Braithwaite
Jeered by the Barcelona fans when the team was presented at Camp Nou, Braithwaite is another who is locked in a contractual tug of war with the club. Given the superstars around him, there appears little prospect of the 31-year-old getting any game time this season and he is another who could be paid to leave.