How much money do Barcelona owe Pique, Busquets and De Jong?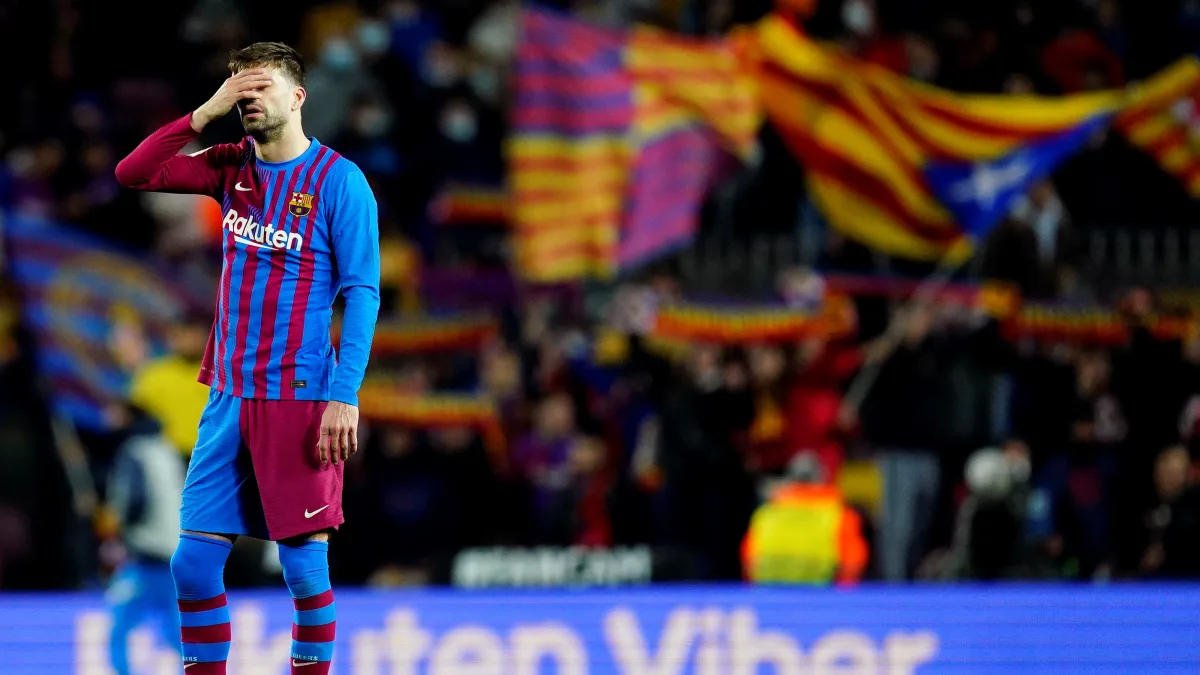 Barcelona's financial issues have been well documented, with the Spanish side unable to register all of their new signings until they have lowered their wage bill.
The Catalans have spent more than €150 million this summer on players despite being reportedly €1.3 billion in debt, with the majority of their business funded by activating a host of economical 'levers'.
But the club still owe around €120m in wages to Gerard Pique, Sergio Busquets and Frenkie de Jong, despite the trio taking salary cuts and deferring parts of their payment.
The club have asked players to take a further pay cut, however there has reportedly not been much progression due to previous money still being owed to players.
Busquets is believed to be owed €50m, although the Barcelona captain is set to extend his contract at the club, meaning his situation is less pressing as he is content with the money being paid across his new deal.
Pique is allegedly owed €52m while De Jong is owed around €18m from his deferred salary cut he agreed to during the pandemic, and he is unwilling to leave the club until he has received his wages.
Barcelona paying the price for poor priorities
Barcelona's decision to raise money for new signings instead of paying their players has drawn scrutiny in the footballing world, with their actions being criticised by a host of figures.
The club have threatened Frenkie de Jong with legal action over the contract he signed in 2020 in the hopes of forcing him out, having already agreed a €85m fee with Manchester United for the midfielder.
‼️The contract renegotiations with Piqué and Busquets are stalled. Barça need to find another formula to make them economically viable.

🗣Pique has told the club he agreed to a wage deferral not a wage cut. pic.twitter.com/NCOI5yzDJe

— ThatBarca (@thatbarca) August 17, 2022
Barca's priority is believed to be signing Bernardo Silva from Manchester City but the player will not be allowed to leave for less than €80m, while the club also wish to sign Marcos Alonso from Chelsea.
New signing Jules Kounde was unable to be registered for the opening weekend of La Liga, while the new contracts of Gavi and Sergi Roberto are also yet to be registered with the league.
Barca are hoping to sell De Jong in order to raise money, having already sold off portions of their future revenue and company.