Real Madrid's 10 best transfers of all time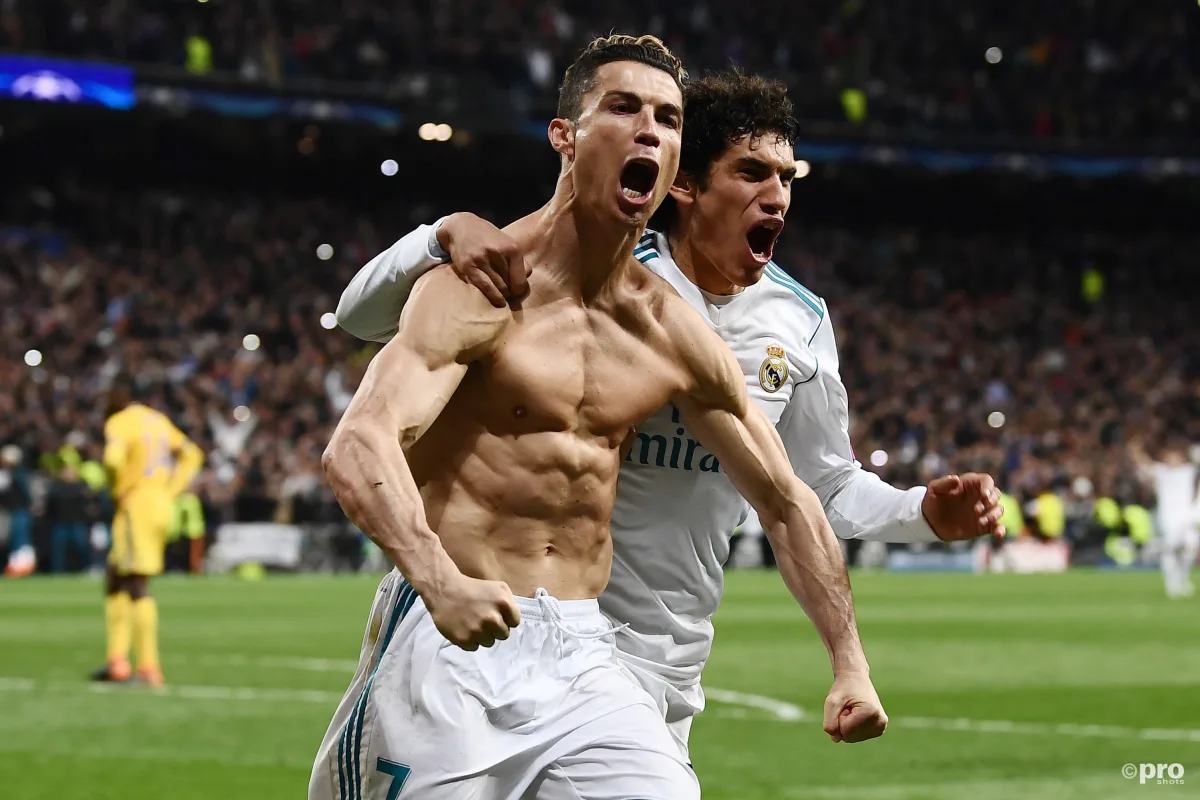 Real Madrid are one of the biggest clubs in world football, perhaps even the biggest.
By any metric, whether it be fanbase, power, wealth, or trophy haul, Los Blancos are one of the first clubs one thinks of whenever they think of a powerhouse football club.
Though they are one of the best supported teams around and have been for decades, they have spent big to retain their status at the top of the table, sometimes extravagantly.
FOOTBALLTRANSFERS' MOST VALUABLE PLAYERS IN THE WORLD
There are one or two shrewder signings that work out, too, but for the most part they have spent big to get the best.
So, here are the 10 best Real Madrid transfers of the past 20 years.
Luis Figo - €62m (from Barcelona, 2000)
A switch from Barcelona to Real Madrid seems unthinkable, even to this day, but Figo had other ideas.
For a world record fee, the Portuguese winger's signing marked the beginning of Florentino Perez's Galactico era of global stars.
A resounding success, 37 goals in 164 games fails to capture the genius of the Ballon d'Or winner.
Though bigger names like Zinedine Zidane and Ronaldo would arrive, Figo remained a key member of the squad for years and developed a fabulous understanding with his fellow Galacticos.
Zinedine Zidane - €77.5m (from Juventus, 2001)
A World Cup and European Championships winner, Zidane made the move to Los Blancos for a then-world record fee.
And while the team's success in his era is slightly underwhelming given the talent on show, Zidane earned himself legend status in his five years at the club, before taking charge as head coach in recent times.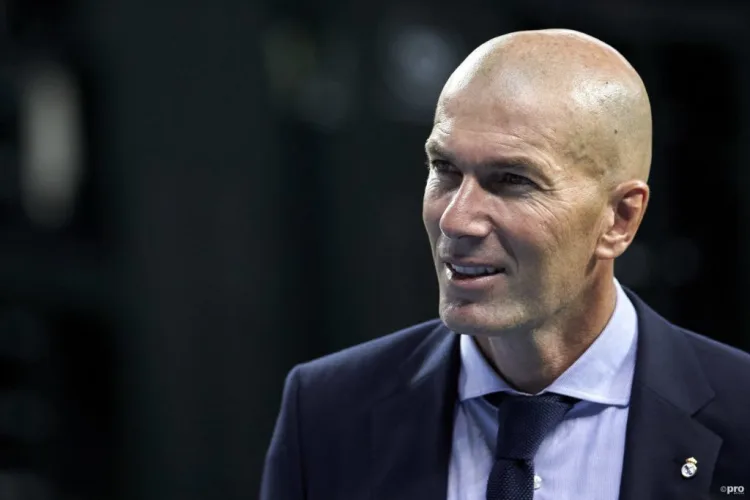 An unbelievable transfer, for an unbelievable athlete, who many would argue ranks as one of the top ten players to lace up a pair of boots.
Who could forget his Champions League-winning volley against Bayer Leverkusen in 2002?
Sergio Ramos - €27m (from Sevilla, 2005)
There is a strong case to be made that Ramos is Real Madrid's greatest ever signing.
Arriving from Sevilla in 2005 for €27 million, a record for a Spanish defender, Ramos paid back his transfer fee many times over for Los Blancos before departing as a free agent to Paris Saint-Germain in 2021.
Indeed, Ramos became an icon of the Bernabeu because of his rugged approach, his leadership and his unerring ability to pop up with important goals for his side. By the time he left the club, he had scored 101 times for Madrid – an incredible record for a centre-back who had started life as a right-back.
Only three players in the history of the club have played more matches than his 671, with Ramos winning every major club honour with Real Madrid multiple times, including four Champions League titles.
Marcelo - €6.5m (from Fluminense, 2007)
At his peak, there was no finer left-back in the world game than Marcelo, who has been with Real Madrid since 2007, when he arrived from Fluminense for just €6.5 million.
Florentino Perez at the time described him as an "important" arrival for the club in a bid to bring a younger more dynamic generation to the Bernabeu, yet even he could not have envisaged just how important Marcelo would become to the team.
Indeed, the Brazil international has almost been a one-club throughout his career, with just a year in Fluminense's first team before graduating to arguably the greatest club in the world.
A player who helped to define what it is to be a modern full-back, showing ample energy and quality when attacking, plus excellence when required at the back, Marcelo left Real Madrid in 2022 after 15 years at the club.
Karim Benzema - €35m (from Lyon, 2009)
Benzema's promise was clear when he broke through at Lyon, and Real Madrid were the club most eager to exploit that as they signed the promising young forward in 2009 for €35 million. At the time, this was a huge fee, but over the subsequent decade, he has more than paid that back.
Benzema was arguably under appreciated for much of his stint at Real Madrid due to the presence of Cristiano Ronaldo in the starting XI, but since the Portuguese great has departed for Juventus, he has taken on the mantle of Madrid's star attacker impressively.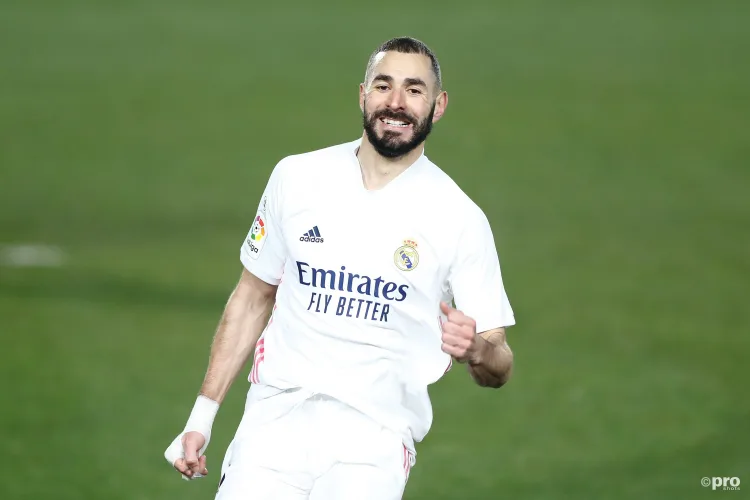 He stands second on Real Madrid's all-time scoring chart, netting more than 300 times for the Spaniards.
Memorably netted the opener in the 2018 Champions League final.
Cristiano Ronaldo - €94m (from Manchester United, 2009)
The greatest player to wear the famous white of Real Madrid.
A supreme talent that emerged at Manchester United, Ronaldo was given the platform to make football history for the Spanish giants.
He won everything possible there is to win at Santiago Bernabeu, including two La Liga titles, four Champions League titles, two Copa del Rey trophies and three Club World Cups.
His ridiculous goalscoring saw him become the highest goalscorer in the history of Real Madrid, surpassing the great Raul - and by some distance.
Had it not been for rival Lionel Messi, Ronaldo would have undisputedly been the best to ever do it, but the debate remains with that particular pairing.
Raphael Varane - €10m (from Lens, 2011)
Though Varane had showed plenty of promise while at Lens, Jose Mourinho was taking a bit of a punt on the 18-year-old.
The extent to which he has impacted Real Madrid cannot really be overstated as by June 2021 he enjoyed his 10-year anniversary with the Spanish giants.
In that 10 years, he has won three La Liga titles and four Champions League titles.
In his best days with the team, he formed one of the most formidable central defensive partnerships in world football alongside Ramos.
A combination of power and grace, he became the elite modern midfielder while at Madrid.
Luka Modric - €34m (from Tottenham, 2012)
It seems crazy to think now, but Modric was not always a popular figure among the Santiago Bernabeu faithful, or with the Spanish media.
At the end of his first campaign which saw him come in and out of the team, he was named as worst signing of the season by Marca.
His doubters would end up looking rather silly as Modric developed into one of the very best midfielders in the world, helping Madrid dominate in Europe.
In 2018, he won the Ballon d'Or after his efforts for Spain as well as Croatia in the World Cup.
He is now beloved by most Madristas.
Toni Kroos - €27m (from Bayern 2014)
Manchester United's loss was Real Madrid's gain as Kroos was initially set for a move to Old Trafford before Louis van Gaal pulled the plug on the deal.
That will go down as one of the biggest regrets in recent memory for Man Utd as Kroos has gone on to become a true superstar of the modern game, withing everything there is to win at club level as well as the World Cup with Germany.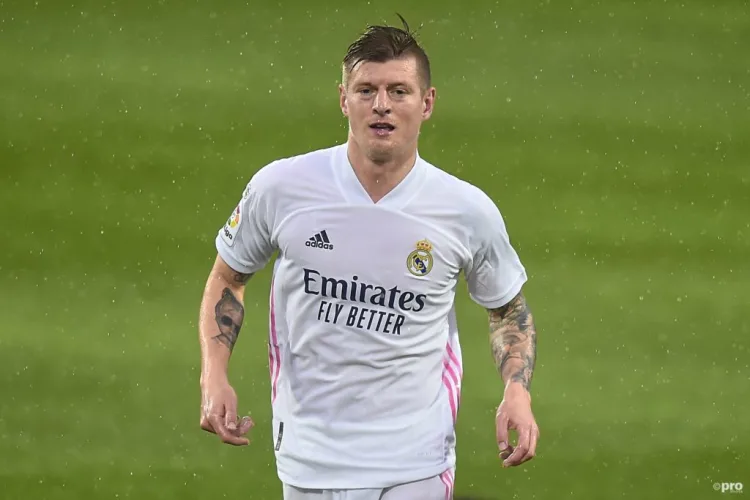 The fee of €27m really does seem very small almost eight years later as he is still going strong in the Real Madrid midfielder, emerging as one of the club's talisman.
His passing has been a joy to behold in Spain.
Casemiro - €8m (from Porto, 2015)
Real Madrid signed Casemiro on loan from Sao Paulo before making the move permanent in 2013.
People actually forget that he was sold to Porto after a spell in Portugal only for Los Blancos to activate their buy-back clause and it was that decision that makes this list as they could very easily have allowed the Brazilian to stay away.
Credit must be given to Rafa Benitez for recognising the need for a defensive pivot in the Real Madrid midfield, but it was under Zidane that Casemiro arguably became the best player in that position in Europe for a period.
The midfielder ended up joining Manchester United in 2022, ending a nine year tenure with Madrid where he won 18 trophies.