Camavinga explains why he opted for Real Madrid over Man Utd and PSG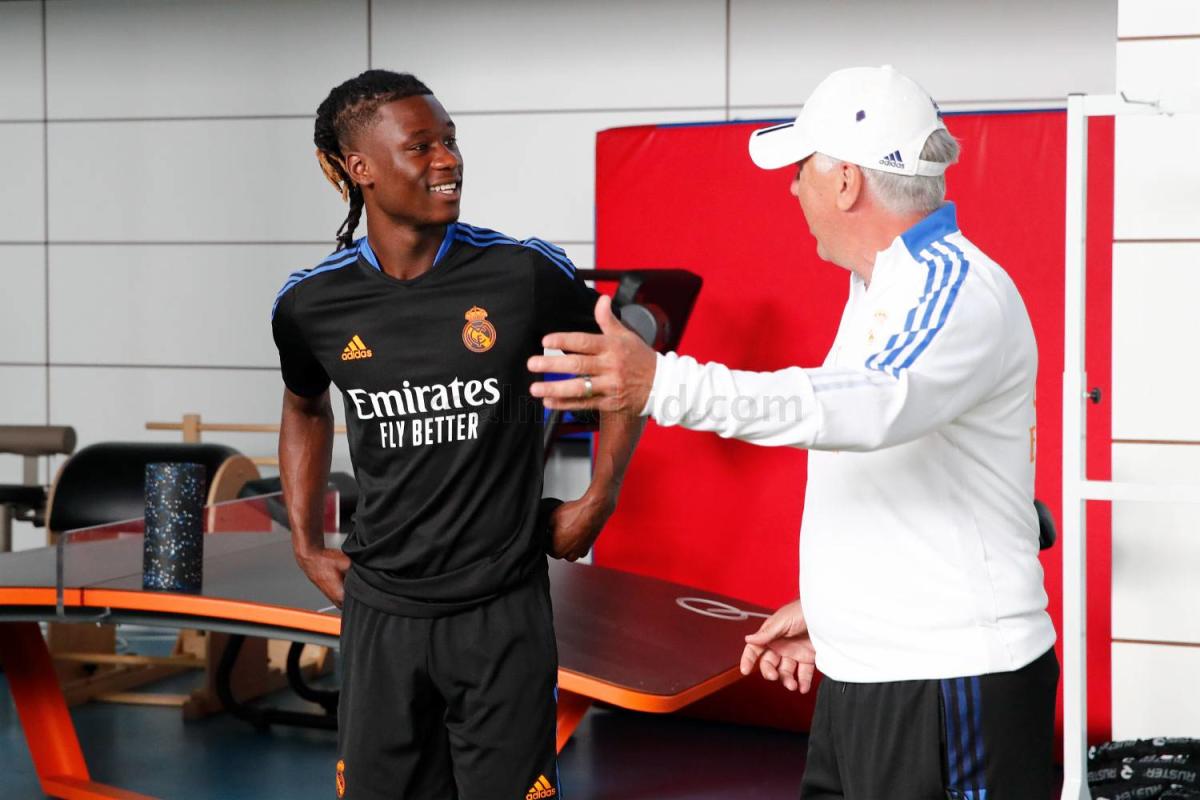 New Real Madrid signing Eduardo Camavinga has explained why he picked the Spanish giants over other potential suitors like Manchester United and Paris Saint-Germain.
The midfielder made the move from Rennes in the dying moments of the transfer window when the Spanish giants agreed to pay €31 million for Camavinga.
Now in Spain and hoping to break into Carlo Ancelotti's side as quickly as possible, the young French talent has revealed why he opted for Madrid over all others.
"To be honest, the deciding factor was not the money, but the great feeling of being able to fulfill the dream that I have had since I was little," said the midfielder at his presentation.
"When I found out that I was going to be a Real Madrid player, I was very happy. I thought of my family, of all the problems we had. It makes me very proud to be here. "
"It was done in the last days of the transfer market. Who I have spoken to and who I haven't spoken to is a secret. "
He added: "My plan is to get as many minutes of play as I can. I am very happy, maybe it will be one of the best days of my life. Today and the day when I was called to France for the first time."
👕 @Camavinga
2️⃣5️⃣ ¿Todavía no tienes la tuya?
🛒 https://t.co/okeAP9v75p pic.twitter.com/ROwIZVoJJe

— Real Madrid C.F. (@realmadrid) September 8, 2021
Did Man Utd try to sign Camavinga?
While nothing has been confirmed by Rennes or Man Utd, the French club's president, Nicolas Holveck, did reveal last month that the club had held "lots of talks" with a number of clubs. And that surely involved Man Utd.
However, since the Old Trafford side clearly prioritised the signing of Jadon Sancho and Raphael Varane in the window, it seems unlikely that they were ever in a position to offer as much as €31m for the young midfielder.
Even though they did eventually sign Cristiano Ronaldo for half that amount towards the end of the window.
Either way, it seems as though any bid would have been in vein due to the player's exuberance and clear preference over a move to Madrid over PSG or Man Utd.