Camavinga in disbelief at 'dream' Real Madrid transfer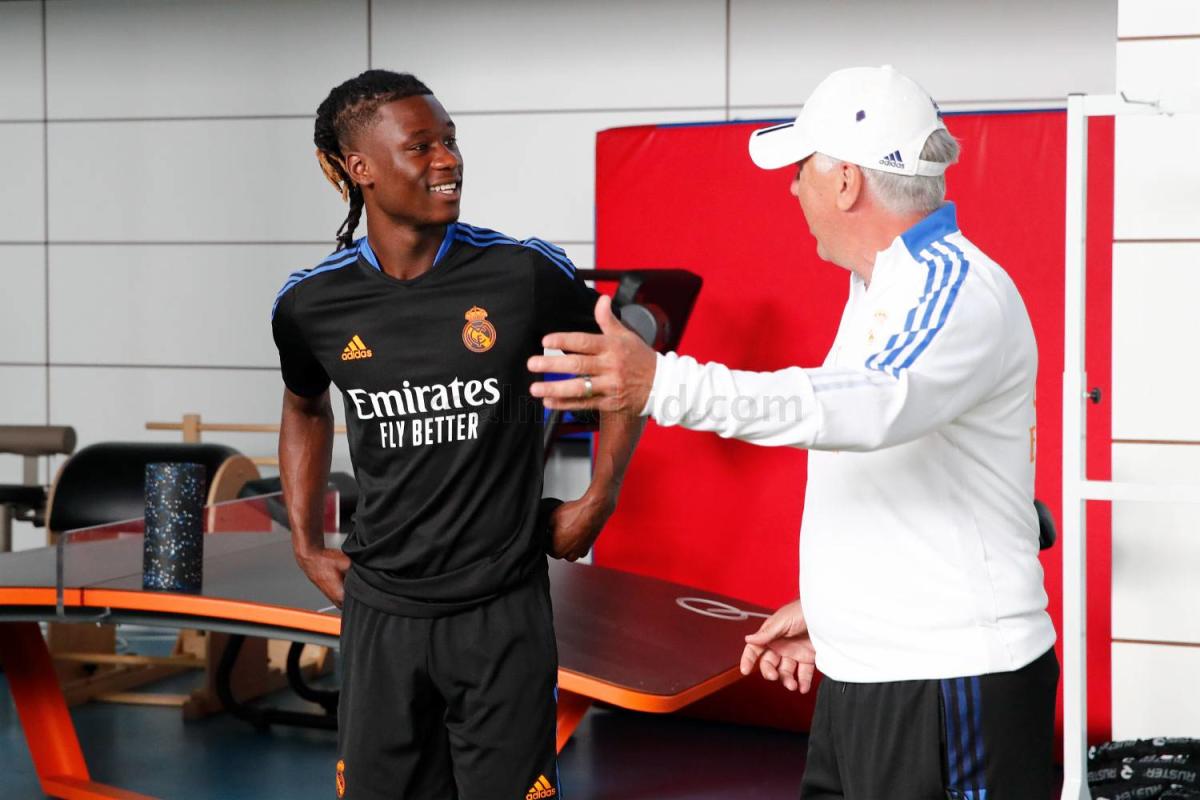 Real Madrid's new signing Eduardo Camavinga has admitted that he wouldn't have believed someone two years ago if they predicted he would become a Los Blancos player in 2021.
Camavinga has emerged as one of the best young players in the world over the past two seasons, having broken into the Rennes senior squad at just 16-years-old.
He had previously been linked with a host of clubs around Europe including Manchester United, Chelsea, Liverpool and Paris Saint-Germain, but Real Madrid always appeared the most likely destination for the young Frenchman, mainly due to the fact it has always been his "dream" to play at Santiago Bernabeu.
"I'm very happy to be here. I'm very proud to come and defend this badge," he said in his first press conference since his €30m move.
I want to thank the president and all my family. If anybody had told me a few years ago that I'd be here then I wouldn't have believed them. Hala Madrid!
"The main factor for this decision wasn't money. It was to complete a dream I'd had since I was a child. I wanted to play with the great players here, who'll teach me a lot. I didn't think twice when it came up and I'm very happy.
"I'll give my all for this club.
"I knew Real Madrid were interested, but I didn't know specifically about that when I was 16 years old. Even now, I don't think about that. My parents look after such matters.
"The transfer was done in the final days of the market, but who I spoke with and who I didn't speak with is a secret."
What position will Camavinga play for Real Madrid?
Camavinga is known for his athleticism and command of the ball in midfield, and although he admits his preferred position is sitting just in front of his own defence, he explains he will need to adapt to Carlo Ancelotti's demands.
"I'm young and I might need time to adapt. Or maybe not. We'll have to see. Either way, I feel well prepared. I am here to learn.
🥰 FAMILIA 🥰#WelcomeCamavinga | @Camavinga pic.twitter.com/eMhvYPOGaW

— Real Madrid C.F. (@realmadrid) September 8, 2021
"I will need to demonstrate to the coach that I'm prepared. So, I'll work very hard to earn minutes and will then try to enjoy that playing time. I am often asked about my position.
"I don't like to compare myself to other players. I like to play in front of the defence, but I can also play further forward. I'm ready to adapt and learn about all the positions. Wherever the coach puts me, I'll play there and give my all."
At the moment, the defensive midfield role in the Real Madrid team is taken up by Casemiro, while Luka Modric and Toni Kroos also rotate into that deeper role from the wider positions in the midfield three.
It appears that Camavinga is the fourth-choice central midfielder for the moment ahead of the likes of Isco and Federico Valverde.
With Modric turning 36 this Wednesday, however, it is likely Camavinga will see plenty of game time this summer before becoming first choice in 2022.