Barcelona's dream XI: How the Blaugrana wanted to line up this season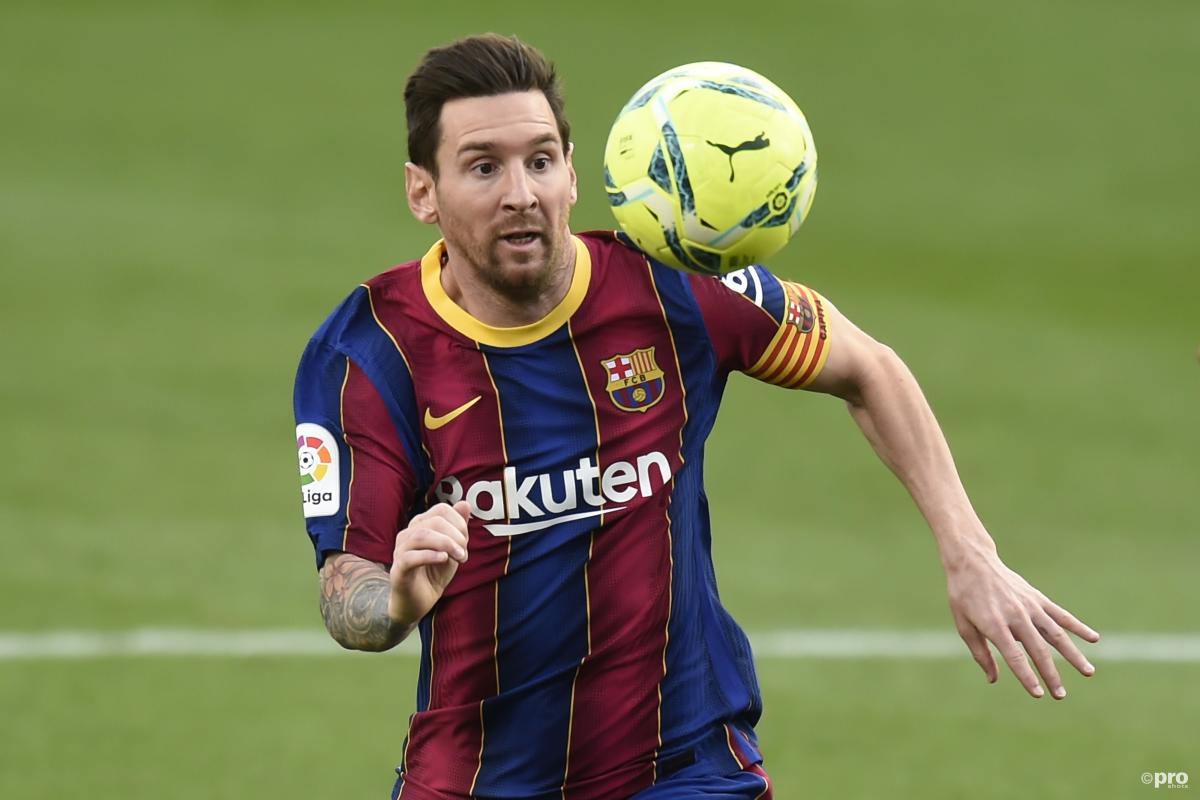 Barcelona are coming off one of the most tumultuous summers in the history of the club.
The Blaugrana are currently around €1.3 billion in debt and were ordered at the end of last season to slash their salary budget to meet new regulations outlined by La Liga.
The club must not spend more than 70% of its annual turnover on player wages, and last season that percentage was running at around 110%.
And so, Barcelona were forced to cut costs in any and every way possible.
The most heartbreaking decision that they were forced to make involved the future of Lionel Messi, as the club were no longer able to bring him in as a new player after his previous contract had expired.
The Argentine was expected to sign a brand new deal on 50% of his previous salary, but Barca were not allowed to register 'new' players until the aforementioned cuts were met.
And so, Messi left for Paris Saint-Germain.
Ideally, Antoine Griezmann would have helped plug the gap left by Messi, but mainly due to financial reasons, he left for Atletico Madrid on loan on the final day of the season.
Instead, the major creative burden will now be left to new signing Memphis Depay, who would have been hoping to form a partnership with Messi and Griezmann instead of replacing them.
One player that was targeted for a free transfer this summer was Gerginio Wijnaldum, but he ended up joining PSG after they offered him much more money.
When Joan Laporta was brought back as president to replace the disgraced Josip Maria Bartomeu, one of the players he subsequently discussed was Erling Haaland.
That was, of course, before he became fully acquainted with just how perilous a financial situation Barcelona are in.
The only player they have spent a transfer fee on in Emerson Royal, and he was sold on for a profit a few months later.
Barcelona's wishlist XI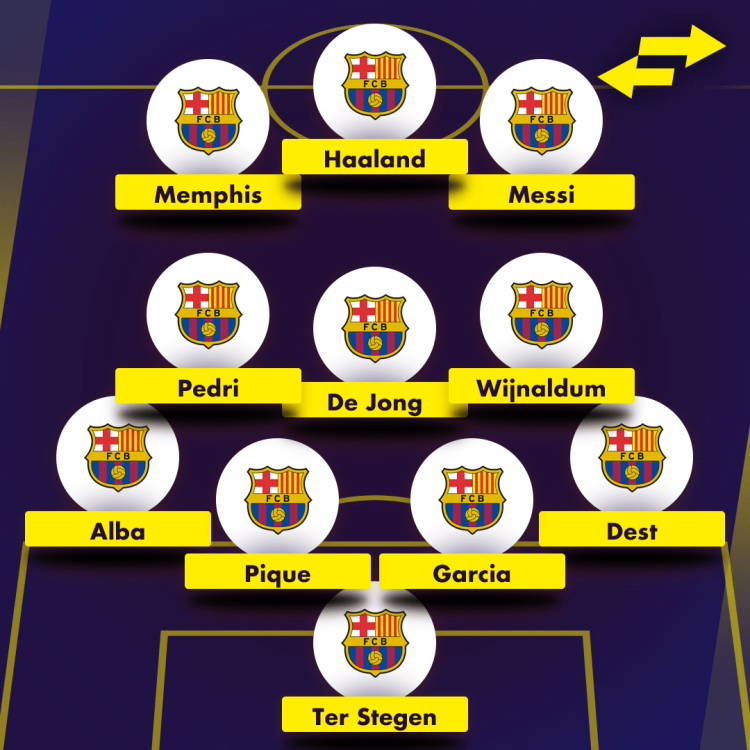 Marc-Andre ter Stegen remains one of only a few truly world class players in Barcelona's ranks and he would have continued, with Neto available in reserve.
Barca did not target many defenders this summer but they did bring in Eric Garcia from Manchester City so he would have featured in the back four alongside Sergino Dest, Gerard Pique and Jordi Alba.
In midfield, it is likely Sergio Busquets who would have dropped out to make way for Wijnaldum, though the World Cup winner would naturally have seen plenty of game time.
Frenkie de Jong and Pedri are two certain starters for Barcelona when available.
In Barca's dream XI, Messi would obviously still be at the club, potentially playing to the right of Laporta's personal dream signing Haaland, with Memphis on the left.
Griezmann, Sergio Aguero ,Ousmane Dembele, Ansu Fati, Riqui Puig, Yusuf Demir and Martin Braithwaite would have been available in reserve.
They have Luuk de Jong in to replace Griezmann, though...