OFFICIAL: Pjanic exits Barcelona on loan deal
Barcelona have confirmed that Miralem Pjanic has left the club on a loan deal to Turkish Super Lig outfit Besiktas.
Pjanic is a player who has been linked with a move away from Camp Nou throughout the summer. Initially, Barcelona offered to tear up his existing contract and then towards the end of the window Juventus, his former club, were reportedly interested.
No move materialised, though, and Besiktas have taken advantage of the Turkish transfer window being open to a later point than many of their European rivals.
In a statement published on their official website, Barcelona said: "FC Barcelona and Besiktas have reached an agreement for the loan of the player Miralem Pjanic until 30 June 2022.
"Pjanic arrived at the Camp Nou last summer from Juventus, where he had been since 2016. The Bosnian international has made 30 appearances for FC Barcelona, broken down as follows:
"Liga: 19
Champions League: 8
Copa del Rey: 1
Spanish Super Cup: 2"
Pjanic's strange Barcelona move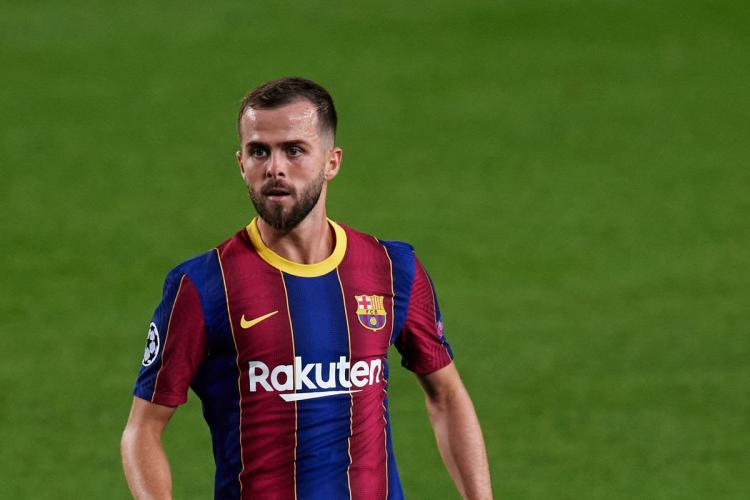 Pjanic spent only one season at Barcelona, where he was acquired largely as an accounting tool in order to improve the look of the club's books.
The reason for this was that the €72 million sale of Arthur, which took him to Juventus in a reciprocal move, could go into the club's accounts at its full amount. Meanwhile, the €60m transfer fee paid for Pjanic can be amortised over the duration of his four-year deal with the side, meaning a €15m loss each season.
In that way, Barcelona made their accounts look artificially healthy, though this tactic was always going to be little more than a sticking plaster for their troubles, which have come to a head this summer.
Pjanic has epitomised those problems and Barcelona have struggled to get him off their books all summer due to his significant wages and minimal first-team contribution.