The Worst European Team of the Season, featuring Van de Beek and Pjanic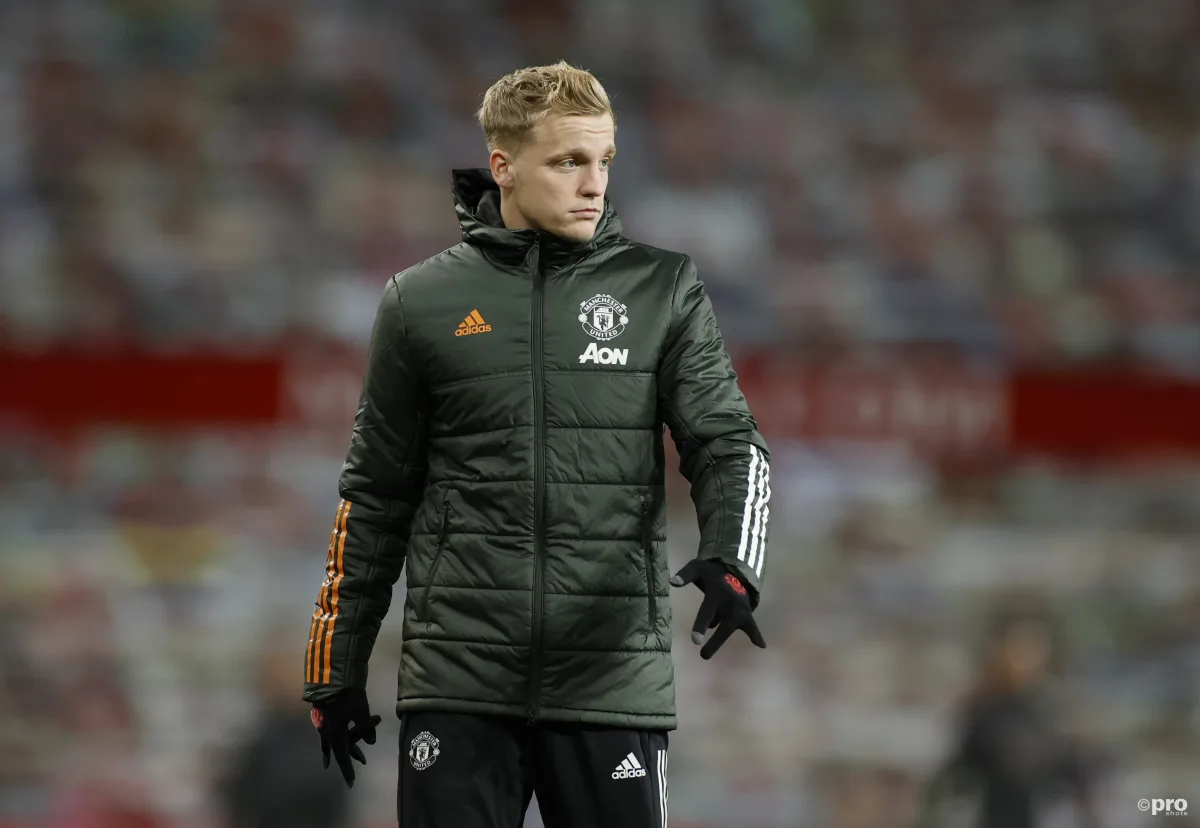 The 2020/21 season is over in all major European Leagues with many players enjoying success whether it be winning silverware or qualifying for the Champions League or Europa League.
However, at the other end of the scale, there have been those who have simply not performed.
READ MORE: Best European Team of the Season
Whether they are a player who arrived for big money only to flop, or indeed a team regular who was detrimental to his side, we have seen some dreadful performances over the past year.
So, who makes our XI of the worst?
GOALKEEPER: Salvatore Sirigu - Torino
One of the most underrated goalkeepers in Europe during his peak at PSG, Sirigu endured a horrible season as Torino only narrowly avoided relegation.
For much of the season, Sirigu had the worst save percentage in the whole of Serie A as Torino conceded a whopping 69 goals in 38 games.
Somehow, Sirigu still got a call-up to the Italy national team for Euro 2020 – a decision that has been heavily criticised in the media.
CENTRAL DEFENDER: Timo Kehrer - PSG
When Kehrer signed for PSG for €37 million in 2018, there were high hopes that he would become the next Marquinhos, a promising young defender to develop into a world-class performer.
Instead, Kehrer's descent into mediocrity continued last season as he continued to be error-prone in the PSG rearguard.
Whether deployed on the right, where he was ineffective going forward, or in the centre, where he was guilty of key lapses, it was a season to forget for the young German.
CENTRAL DEFENDER: Shane Duffy - Celtic
Brighton defender Shane Duffy, a Celtic fan, was brought in during the summer of 2020 to try and add steel to the defence.
It was a high-profile deal as Celtic had managed to acquire a Premier League-level defender in order to aid their pursuit of 10-in-a-row. It was an expensive one, too, as they would allegedly be paying his full £40k per week wages.
The move was an unmitigated disaster.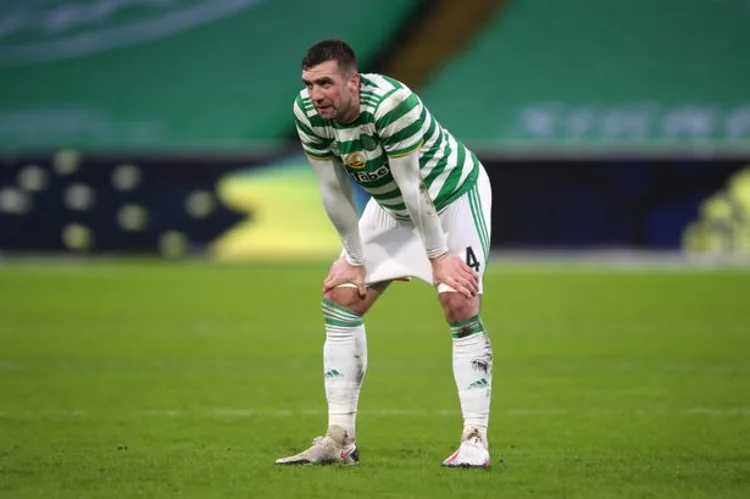 Duffy's performances for Celtic weren't just underwhelming but impactfully bad on their season as his campaign was littered with mistakes.
As the 2020/21 campaign has went on, he lost his place in the team to youngster Stephen Welsh.
CENTRAL DEFENDER: Aleksandar Kolarov - Inter
Antonio Conte likes experience, and when he decided to bring in Roma defender Kolarov it was seen as a shrewd enough move as the Serbian is able to play at centre-back, left-back and wing-back.
Overall, he only started a paltry four matches and made seven appearances overall.
In the Milan Derby against Milan he was particularly bad as Inter lost 2-1, and after that he never really got back into Conte's good graces.
RIGHT-MIDFIELD: Willian - Arsenal
There was already controversy surrounding Willian even before he put on an Arsenal shirt.
After the Gunners had announced widespread sackings and staff furlough during the pandemic, they subsequently took on Willian on a free transfer from Chelsea on reported wages in excess of £192,000 per week.
Furthermore, the acquisition of a post-30-year-old winger didn't really fit within Arteta's ethos of creating a young, vibrant squad.
Willian has impressed on a few occasions, but not to the extent his exorbitant wages would merit.
He has scored just one goal in his 37 appearances this season.
CENTRAL MIDFIELDER: Miralem Pjanic - Barcelona
Barcelona announced the acquisition of Miralem Pjanic from Juventus for an initial fee of €60m, which at that time was seen as an exorbitant amount considering the Bosnian would be turning 30 in April the following year.
It seemed initially like this was a straight up club-to-club transfer, but it was complicated by the fact that Barcelona and Juventus were effectively undertaking a swap deal involving Pjanic and Arthur, with the Brazilian set to move to Turin.
The transfer fees were exchanged for creative accountancy reasons.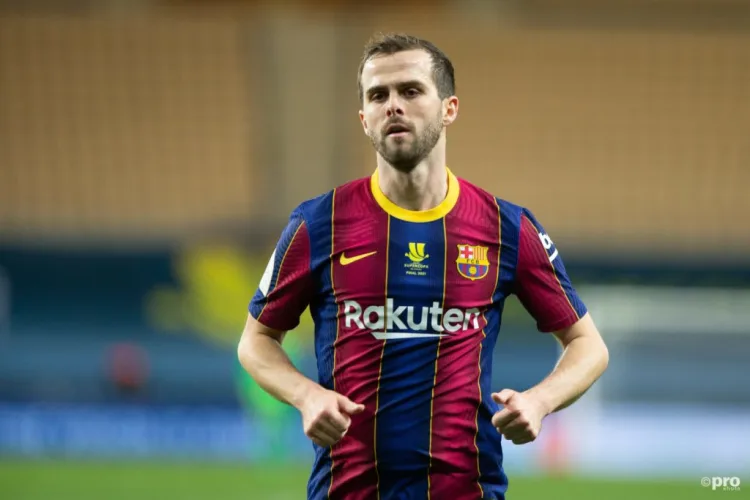 On the pitch, Pjanic has struggled to break into the Barcelona XI. Koeman initially started with a two-man midfield of Sergio Busquets and Frenkie de Jong in the roles, but due to the emergence of Pedri he has switched to a 4-3-3.
Even with the change, Pjanic still can't really get a look in and has only started six La Liga matches since his arrival at Camp Nou, with no goals or assists to his name.
CENTRAL MIDFIELDER: Arturo Vidal - Inter
Vidal was specifically requested by now former Inter coach Antonio Conte, who virtually gave the club an ultimatum that he would leave if the Chilean wasn't signed.
Soon it became apparent that the veteran Chilean was not the same player who had been one of the best in the world in his position during his time together with Conte at Juventus.
He made a number of errors, especially in the Champions League, which proved costly. And at the turn of the year he lost his place in the first team to Christian Eriksen, which led to Inter going on a brilliant unbeaten run and roaring to a first Scudetto in 11 years.
His €6 million a year wage is now a burden on a club that is in a financial crisis.
CENTRAL MIDFIELDER - Donny van de Beek - Man Utd
Big things were expected of the Netherlands attacking midfielder when Man United shelled out up to €45m to take him from Ajax last summer.
However, Van de Beek has proven to be the biggest flop of the Premier League season. He has scored just one goal – and registered two assists– in all competitions and has fallen well down the pecking order at the club.
In the first half of the campaign Ole Gunnar Solskjaer was accused of not giving him a chance.
However, even in the minute opportunities he has had, like a start against Leicester, he simply looked terrified of doing something wrong which hampered his creativity greatly.
LEFT MIDFIELD: Douglas Costa - Bayern
While few in Munich expected big things from Douglas Costa when he returned to Bayern Munich on loan last summer, even those diminished expectations were a struggle for the Brazilian winger to match.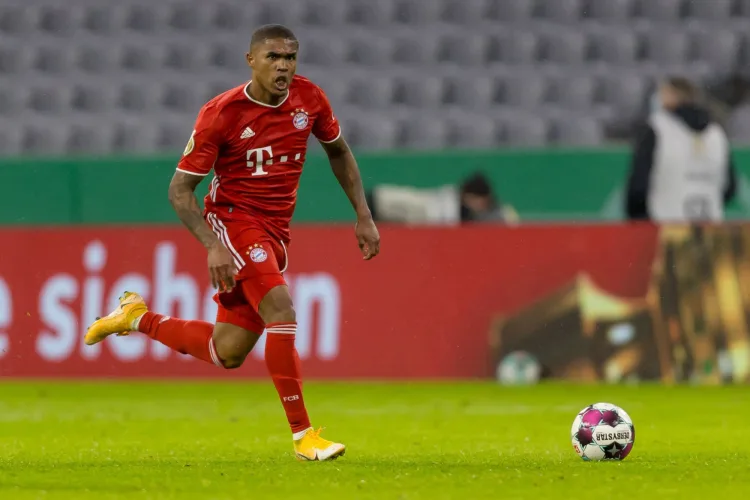 Over the course of the season the 30-year-old forward managed to bag 22 appearances but almost all of those came as late substitutions in games Bayern had already won. Despite that, Costa managed just one goal and three assists in 703 minutes of football.
In a season that saw the Bayern head coach have to accommodate for injuries to Serge Gnabry and the inconsistent form of Leroy Sane, Hansi Flick still struggled to justify sticking Costa in his team. And as such he spent much of the season offering very little to his former club.
CENTRE-FORWARD: Vedat Muriqi - Lazio
The worst signing of the season in Serie A and one of the biggest flops in the history of Lazio.
The Biancocelesti splashed out €20 million for the Kosovan from Fenerbahce last summer, a significant amount for the club during a pandemic.
Immediately it became clear that he was going to be a disaster. Slow, lumbering with poor technique and a heavy first touch he has been lampooned in Italy.
He scored just one Serie A goal all season, and just two in 34 games in all competitions
CENTRE-FORWARD: Anthony Martial - Man Utd
Martial continues to be something of an enigma at Manchester United, where he has failed to express his full potential.
Never before, though, has he endured a season quite as catastrophic as 2020/21.
Veteran striker Edinson Cavani comprehensively pushed him into the shade at Old Trafford, while a return of only seven goals was the worst he has attained since becoming a regular at Monaco.
His season was so bad, his very future at the club hangs in the balance.