Moriba slams 'lies' reported over Barcelona exit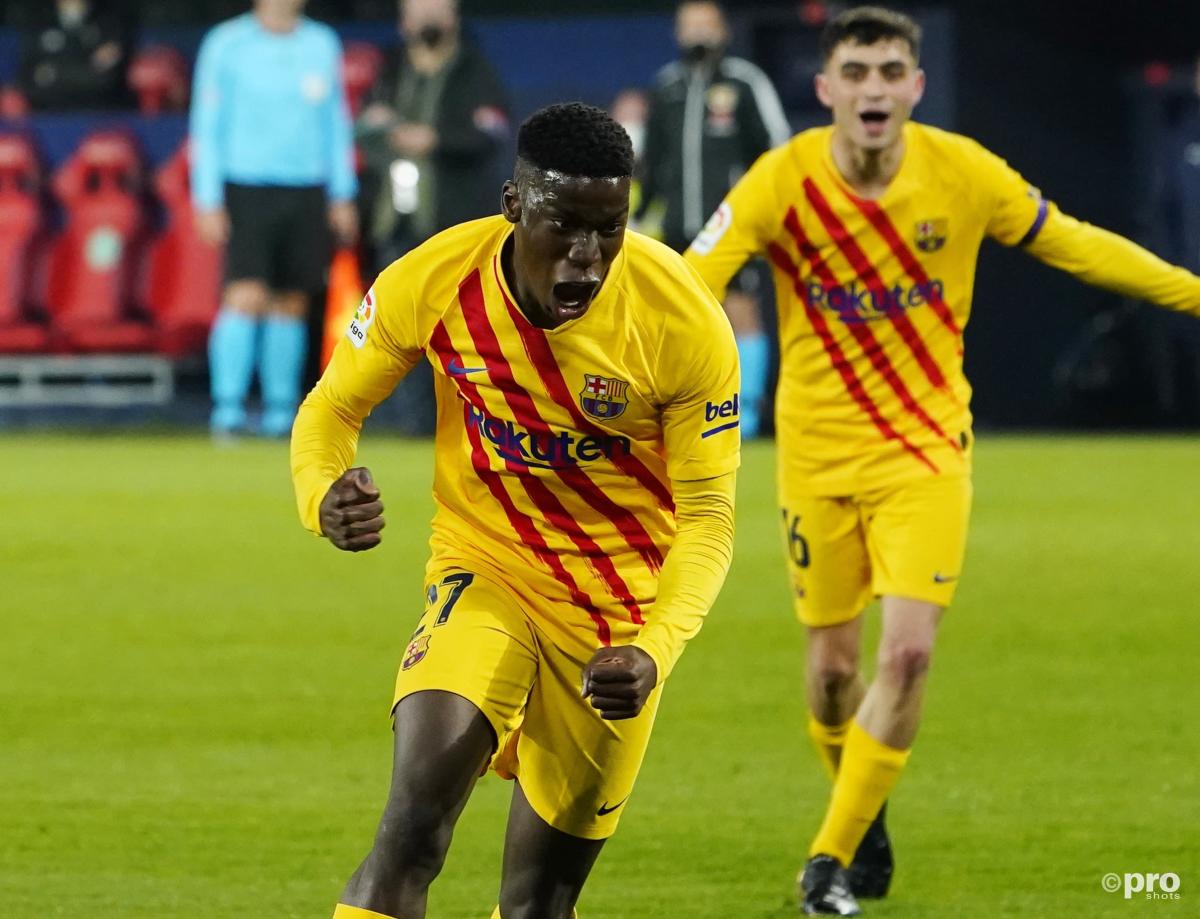 Ilaix Moriba claims that plenty of "lies" have been spread about his acrimonious departure from Barcelona.
Towards the end of the transfer window, the young Spaniard completed a €16 million transfer to German side RB Leipzig after allegedly refusing to sign a new contract with the Blaugrana.
His final deal with the club was one that saw him become the highest paid young player in the history of Barcelona, which highlighted his status as one of the best stars to come through the ranks of La Masia in recent years.
Ilaix made his debut under Ronald Koeman last season and things were looking bright before the relationship between club and player ultimately turned sour.
According to reports from Spain, Ilaix asked for €100,000 per week to sign a new deal at Camp Nou as well as assurances over his playing time.
He was subsequently left out of pre-season squads, even with Barcelona B, which ultimately led to him quitting for Leipzig.
Ilaix, in his first press conference with his new club, says the whole truth about his departure has not been told.
"The last few months have been the most difficult of my life, I have received ugly messages, but I have been able to them endure to be here, I did not deserve those messages," he explained.
"Many things have been said that are not true and we had to keep quiet because of the respect we have for Barcelona, ​​things that have been said in the press have not been fair play, many lies have been told."
Any regrets for Ilaix?
Ilaix's mixture of athleticism, quality on the ball, and pace and power would likely have made him a star at Camp Nou and a fan favourite for years to come.
Now, he has become a villain in the eyes of many of those fans, but the midfielder won't judge the whole Barcelona support over some of the vicious messages he has received.
"The most important thing is that I am here and I'm happy with everything I've improved on in Barcelona, for the support of the fans but in recent months some have failed to behave," he said.
"I'm not going to judge the fans by those people. I will always have them in my heart.
"I wish Barcelona and all the young people the best, especially Ansu [Fati], I have seen that they have given him the ten - I wish you the best".
Despite the criticism that has been sent his way, Ilaix insists he made the right decision to leave Barca.
"It was quite difficult for me to leave Barcelona because I had been there for many years, my whole life," Ilaix admitted.
"It was difficult but the opportunity Leipzig gives me we believe is the best decision we could make. I want to be here and start playing "