'It's a good time to be at Barcelona' – Eric Garcia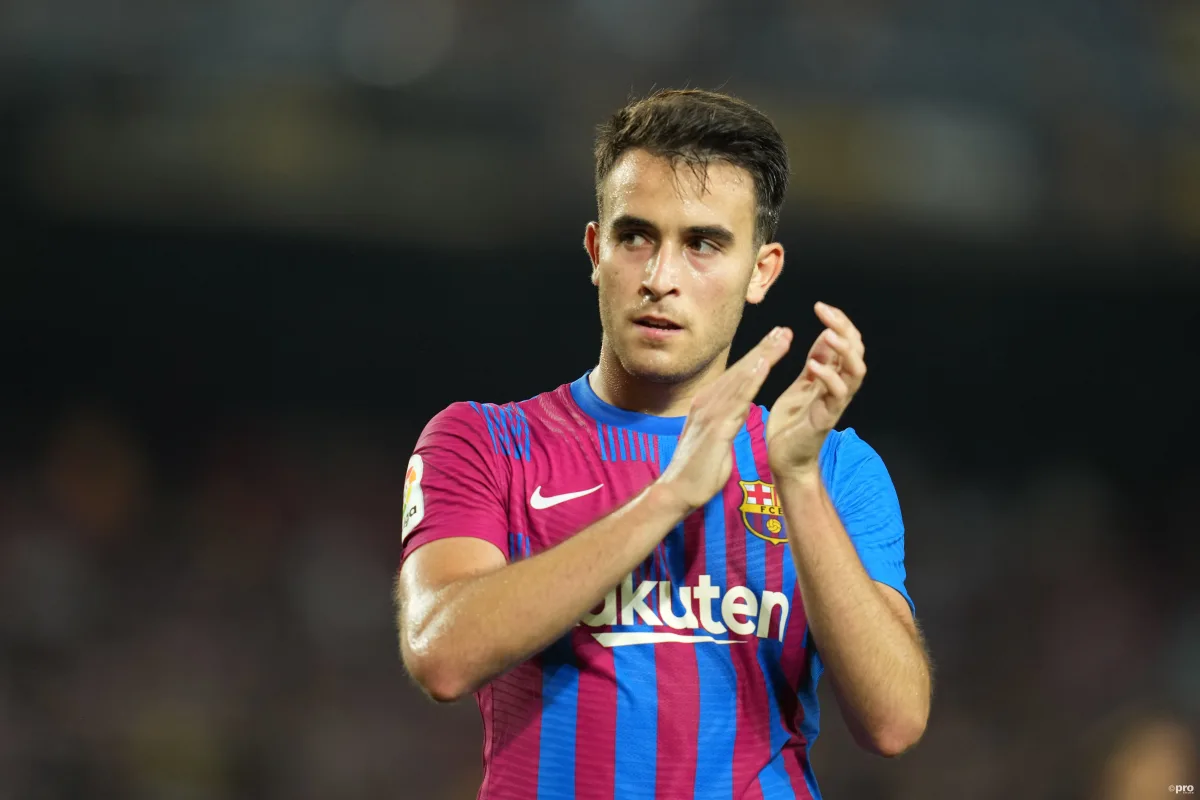 Barcelona defender Eric Garcia has claimed that it is a "good time" to be at the club, despite the obvious woes around Camp Nou.
Garcia moved back to Barca in the summer as a free agent after leaving Manchester City. He had been with the Premier League club for four years after departing the Catalans' academy to move to England.
He has discovered a Barcelona that is very different to the one he left. Indeed, Barca even struggled to register him as a player such are their financial problems.
While Ronald Koeman's side have made a decent start in La Liga, taking seven points from three games, they were left humbled in the Champions League on Tuesday as they were beaten 3-0 at home by Bayern Munich.
The nature of the defeat was as startling as the margin of it and has sparked talk over the future of Koeman.
Garcia remains upbeat
Despite all this, Garcia told Catalunya Radio that he believes this is the place to be.
"It's a good time to be here because the club is now betting on young people as an important base for the future," he said.
"When I arrived, I knew there would be a high level of competition and that it would be complicated to play, but I'm happy with the confidence that the coach give me."
Nevertheless, one of the criticisms that Koeman has faced has been his unwillingness to give his young players enough confidence. Indeed, many were only introduced when the team was in a hopeless position against Bayern.
I'm a winner, my team-mates are winners and this club is a club of winners
- Eric Garcia
"It's a defeat that will stay with us for a long time," Garcia admitted. "Now beating Granada and playing a good game is the most important thing.
"We have to improve and I'm sure we will. I'm a winner, my team-mates are winners and this club is a club of winners. We'll do everything possible to win."
Barcelona will face Granada on Monday before tackling Sevilla on Thursday in a match that was previously postponed due to the international schedule.