'This is terrorism!' – Barca fans fume at Koeman after latest embarrassment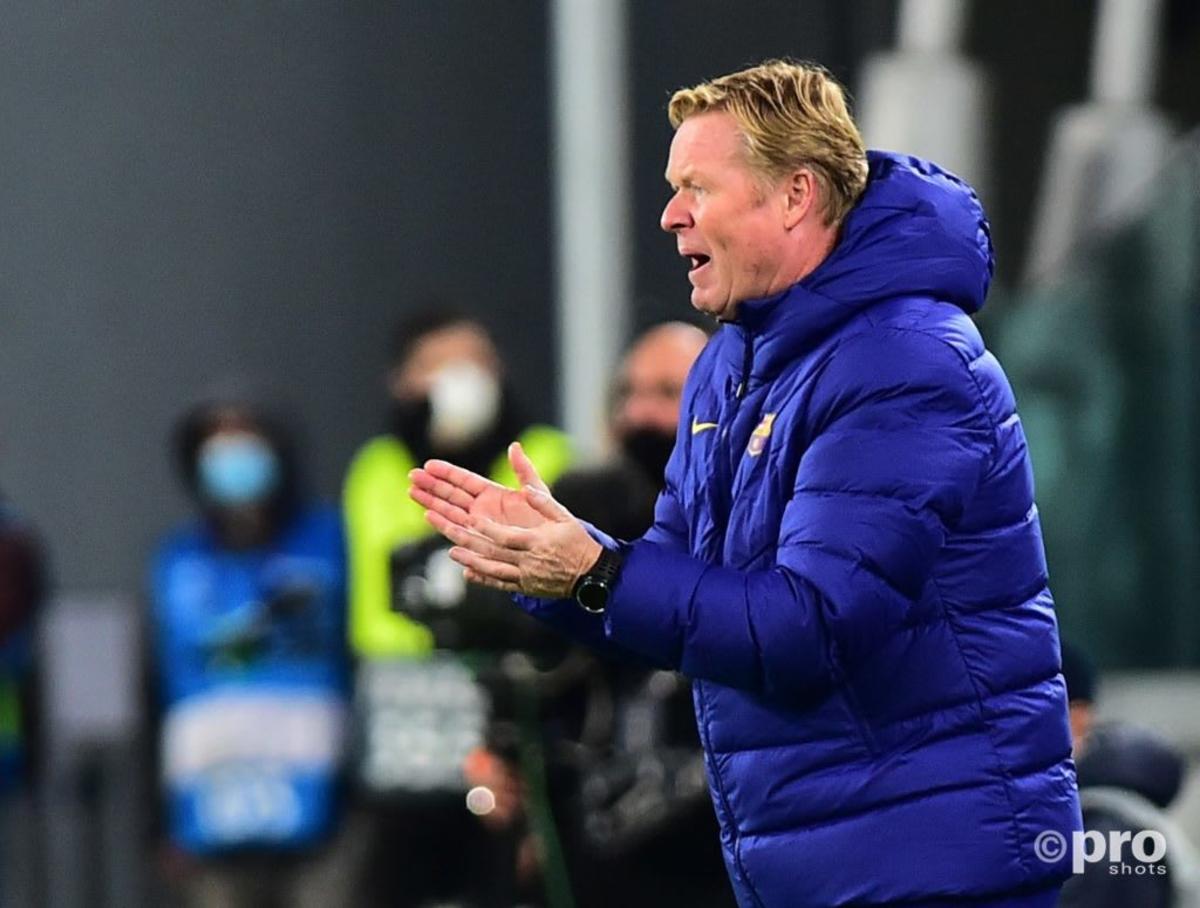 Barcelona head coach Ronald Koeman is a man on the brink of losing his job.
After a 3-0 loss to Bayern Munich in the Champions League last week, he was given three matches to save his post.
In the first of those, Barca were only saved from a humiliating home defeat by Granada thanks to a late header from defender Ronald Araujo.
While fans were quick to praise the influence of the young centre-back, they have had enough of the Dutchman in charge of their team.
Beyond poor results and performances in back-to-back matches, Koeman stands accused of corrupting the club's philosophy, highlighted by Luuk de Jong and Gerard Pique finishing the night as his side's strikers.
Worse, De Jong, who is seen as a strong ally of Koeman, was culpable of a close range.
It's fair to say that the Barca fans are fuming.
What Barca fans think of Koeman
Barca - Granada 1-1 😡

• State of this club when we deploy Pique and Luuk as our strikers at the end of the game
• No visible plan.
• One positive: Araújo is a beast. Our most dangerous players offensively.

The end for Koeman? pic.twitter.com/z8xTIV01rL

— BadBarcaOpinions (@BadBarcaOpinion) September 20, 2021
Koeman has ruined the clubs philosophy, this is unacceptable! A clubs philosophy is greater than a managers vision and system.

We need change, now! @FCBarcelona #KoemanOUT

— Tactical Barça (@TacticalBarca) September 20, 2021
Very bad game, we are lucky to get a point from this game that tells you a lot. Terrible management from Koeman, he needs to get sacked I have had enough. Sack him, I rest my case. pic.twitter.com/xsiXoa03BI

— Ali🇳🇴 (@Ali400N) September 20, 2021
The moment we have joked about FOR YEARS is here. All it took was Ronald Koeman to make our dreams come true.

— total Barça (@totalBarca) September 20, 2021
Barça attempted 54(FIFTY-FOUR) crosses, today, against Granada.

This IS terrorism. pic.twitter.com/8ebEEg9sex

— Neal🇦🇺 (@NealGardner_) September 20, 2021
Laporta has never sacked a manager mid-season…

"And this is where Ronald Koeman comes in" pic.twitter.com/KkaZjpHA2e

— Saif Ijaz (@saifijaz_10) September 20, 2021
When life gives you Ronald , make it Araujo not Koeman. pic.twitter.com/GP0fgKzJAk

— 𝙅𝙤𝙝𝙖𝙣𝙣 𝙍𝙞𝙟𝙤 (@Inmessionxnte10) September 20, 2021
appreciation tweet for Barca's best CB, 9, and winger pic.twitter.com/NQdVXU2LEC

— 🇲🇽 (@FutbolFax) September 20, 2021
And even neutral fans and pundits could see the significance on Monday's draw…
Barcelona. The club in theory with the style, the philosophy. Their front three tonight (well, sort of): Luuk de Jong, Ronald Araujo, Gerard Pique. That, almost as much as the result, might do Koeman some (more) significant damage.

— The Spanish Football Podcast (@tsf_podcast) September 20, 2021
Imagine being a TV network and having paid all this money for the LaLiga rights just for #Barca to become whatever they are now...

— Manuel Veth (@ManuelVeth) September 20, 2021
I know we are far beyond the point where this is any kind of funny as it somehow makes me sad - even as a neutral fan..
BUT Barca is playing for the last 15(!) minutes now with Luuk De Jong & Gerard Piqué up front.
Against Granada.
Meh.#BarcaGranada

— Marius Fischer (@Gegenpressing91) September 20, 2021
Barcelona will be back in action on Thursday when they face Cadiz - a match that may be overseen by a new coach.