Messi v Mbappe: Goals, assists, trophies, net worth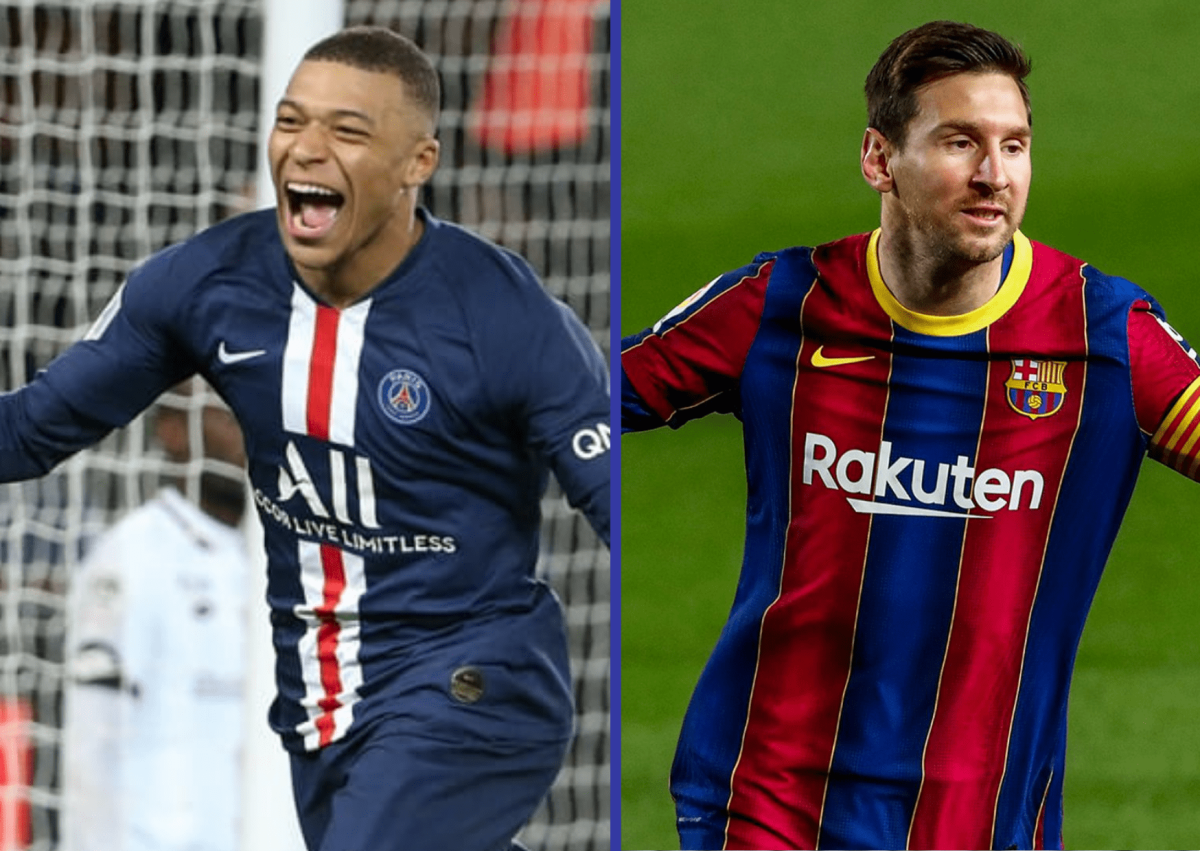 Lionel Messi is expected to complete a sensational free transfer to Paris Saint-Germain within the coming days.
On Thursday, shockwaves were sent through the football world when it was announced that the Argentine would NOT be returning to Barcelona despite previously agreeing a new five-year deal ahead of the 2021/22 campaign.
In order for Barcelona to bring Messi back after his contract expiration on 30 June, they were required to drastically reduce their wage bill.
At the moment, their wage bill if a whopping 95% of their annual turnover, and new La Liga rules stipulate that it must be around 70%.
FOOTBALLTRANSFERS' MOST VALUABLE PLAYERS IN THE WORLD
If Messi were to return with no reductions, that would go up to 110%.
And so, the Argentine officially left.
It is widely expected that he will join PSG to form a potentially devastating front three alongside former team-mate Neymar and World Cup winner Kylian Mbappe.
On PSG's side, though, they have been worried about the long-term future of Mbappe for a while now as he has constantly been linked with a transfer to Real Madrid.
A self-confessed Madrid fan, Mbappe idolised Cristiano Ronaldo growing up, eager to emulate the Portuguese superstar's impact at Santiago Bernabeu.
PSG will be gaining a phenomenon in Messi, but they could also lose Mbappe in the same window.
Obviously, Messi has played for longer, but since Mbappe's debut, how do they compare in their respective successes?
Messi v Mbappe - Goalscoring
Since Mbappe's debut for Monaco in the 2015/16 season, he has made 113 starts in Ligue 1, scoring 107 goals.
In all competitions, he has made 244 starts and scored 159 goals.
In that time, Messi has made 189 starts in La Liga, scoring 188 goals.
In all competitions, he has made 271 starts and scored 259 goals.
Messi v Mbappe since 2015/16
| | Starts | Goals | Assists |
| --- | --- | --- | --- |
| Messi | 271 | 259 | 109 |
| Mbappe | 244 | 159 | 78 |
Messi v Mbappe - Assists
In all competitions since his debut, Mbappe has started 244 times and assisted 78 goals.
In that time, Messi has made 271 starts and assisted 109 goals.
Messi v Mbappe - Trophies
Within the last six years, Messi has won three La Liga titles and four Copa del Rey titles, while he won the Ballon d'Or in 2019.
In the summer of 2021, he won his first international tournament with Argentina, the Copa America.
In his career so far, Mbappe has won three Ligue 1 titles, four Coupe de France titles, and two Coupe de La Ligue trophies.
In 2018 he won the World Cup with France.
Messi v Mbappe - Net worth
Messi has an estimated net worth of around €364m.
Mbappe has an estimated net worth of around €93m.