James Rodriguez urges Messi to 'go to Juventus and play with Ronaldo'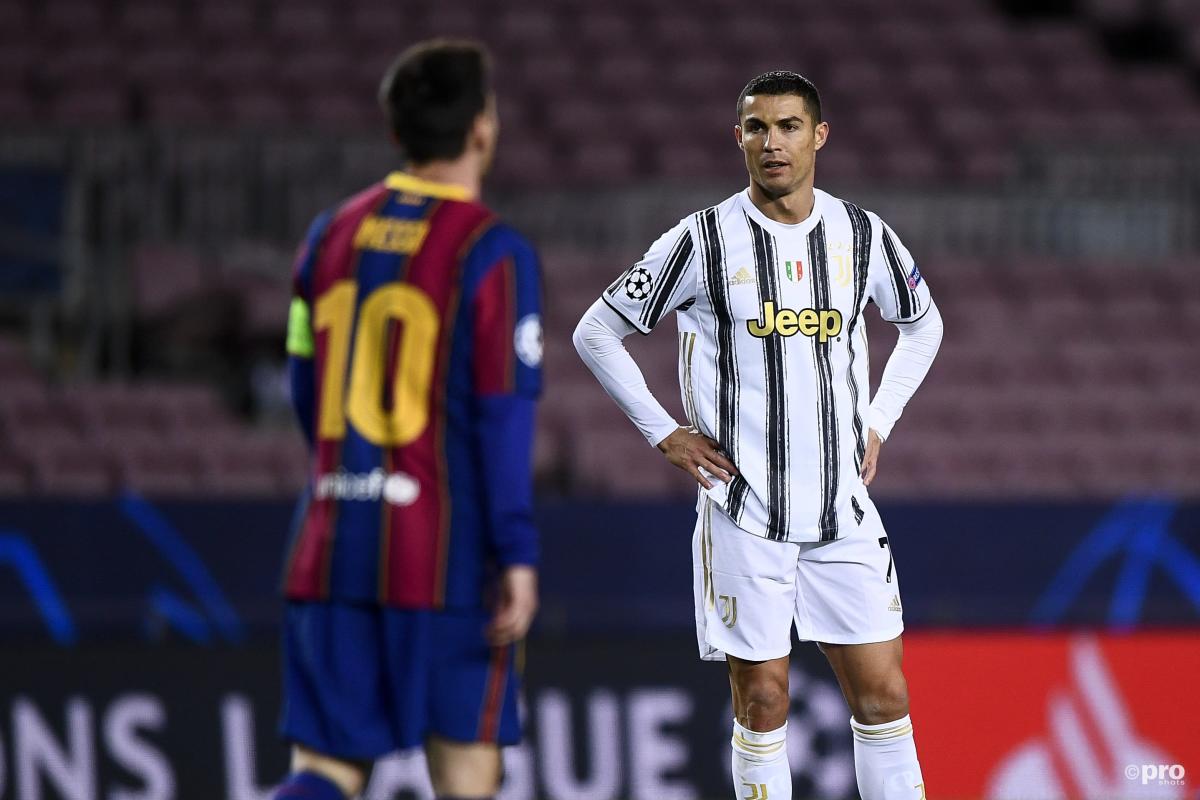 Everton playmaker and Colombia international James Rodriguez believes that Lionel Messi should join Juventus and link up with Cristiano Ronaldo, rather than move to Paris Saint-Germain.
Messi is the talk of the town right now, more so than ever now it has been announced that he will be leaving Barcelona after 17 years. La Liga's salary limit means that the Catalan club simply couldn't offer Messi enough money for his liking, and he has now started talks with other clubs.
Manchester City and Chelsea have been both linked with a move for the Argentine magician, but Pep Guardiola has ruled Man City out for a potential deal, with the Citizens spending a British record fee on Jack Grealish, while Chelsea are all-in for on Romelu Lukaku.
That means that PSG have almost been given a free run at Messi, who would join up with Neymar, Kylian Mbappe and Angel Di Maria in what would quite simply be a frightening attack.
Talks are reportedly progressing well between the club and Messi, but James Rodriguez has offered an alternative view, and shared his opinion on Messi's situation.
What has James said?
Speaking on a livestream on Twitch, James revealed that he believes "Messi should go to Juventus and play with Cristiano Ronaldo."
James, who played with Ronaldo at Real Madrid, added: "It would be a bomb. It's the dream of many fans to see those two play together.
"Messi managed 30 goals and 30 assists for Barcelona per year at least. Now they will have to look for other players to do that."
It's fair to say that many devoted football fans would love to see the two pillars of the football world over the past decade join forces, but with Juventus' finances, in comparison to PSG, it does seem unlikely.
One thing is for sure, however, Messi's Barcelona exit isn't the only high-profile departure from La Liga this summer. Sergio Ramos has left Real Madrid for PSG, while Raphael Varane looks set to complete his move from Los Blancos to Manchester United.
Having played in several El Clasico's, James acknowledged that the game won't be the same without their talismanic Messi. "Football has changed a lot, Messi leaving Barcelona confirms that.
"Who would have imagined that he would leave Barcelona or that Sergio Ramos would leave Real Madrid?
"El Clasicos in La Liga are going to be different. Before, the cameras were for Cristiano and Messi. Now people will still watch but it won't be the same."