Barcelona misery continues as Aguero is ruled out for months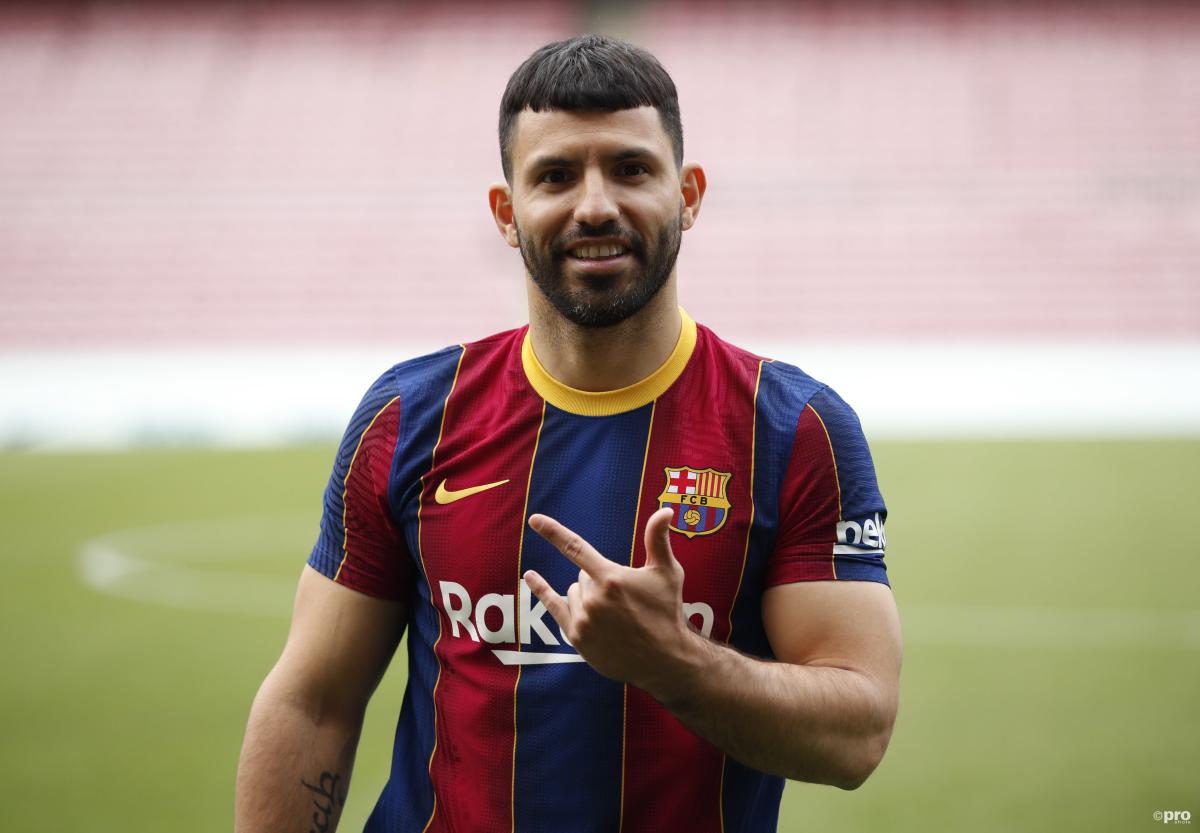 Barcelona haven't exactly had an easy ride over the past few days. Lionel Messi's departure is of course the big news, but the club are still in debt, and even without Messi's huge wages, they are still way over the La Liga limit.
This means that new signings Sergio Aguero, Memphis Depay, Eric Garcia and Emerson Royal may not be registered for the league season, and could leave them needing to find a new club.
That is the extreme worst-case scenario however, and Barcelona are confident that the issue can be resolved.
Even if they can get below the 70% wage threshold set by La Liga, Aguero still won't be able to play for the club until at least November.
The Argentine striker was hopeful of playing alongside Messi at the Camp Nou, and while reports suggested he wanted to join Messi in leaving the club, these have been squashed. However, Aguero won't play for Barcelona for several months after suffering a calf injury.
The issue caused him to miss the Joan Gamper Trophy victory over Juventus, and it has now been revealed that he will now sit on the sidelines until November.
Injury problems strike again for Aguero
Barcelona fans had been hopeful of seeing Aguero feature in their La Liga opener against Real Sociedad, but his news has ruined those chances.
Having arrived from Manchester City on a free transfer, there was mixed opinions about how well the striker could perform back in Spain.
🚑 Al Kun hasta el noviembre no lo vemos 🤦🏻‍♂️ #Barça

— Gerard Romero (@gerardromero) August 9, 2021
He, of course, played for Atletico Madrid before joining Man City, but he's not the same player now.
Aguero has been plagued by injuries, and coronavirus, recently, and after missing 41 games in the past two seasons, his impact has been diminished.
In fact, at Man City last season, he started just seven Premier League games all season, scoring a measly six goals in all competitions. It was the first time he'd dropped below 20 goals in a season since 2012/13, and signalled his age was catching up with him.
Barcelona fans and coaches will be hoping that injuries don't continue to affect his progress at the club, but for the time being, Aguero won't be playing for Barcelona.