La Liga president Tebas suggests Barcelona, Real Madrid, and Atletico will not be punished for Super League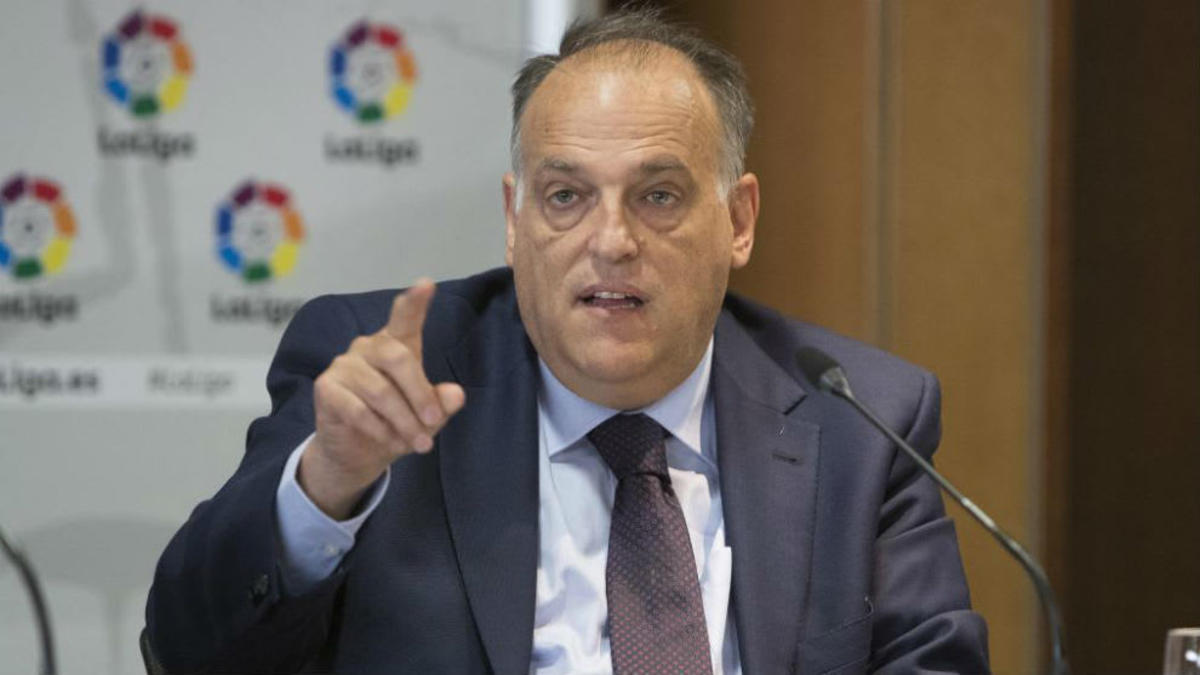 The president of La Liga, Javier Tebas, claims Barcelona, Real Madrid and Atletico Madrid have already been punished enough due to their reputations being dragged through the mud following the failed Super League.
The three Spanish sides joined Manchester United, Manchester City, Arsenal, Chelsea, Liverpool, Tottenham, Juventus, Inter and Milan on Sunday in announcing a new breakaway tournament to go in direct competition to the UEFA Champions League.
READ MORE: Barcelona: €1.2 billion in debt, a 2004 hidden video – the truth about Laporta's Super League U-turn
The plans were seen as nothing more than a money grab from those involved, and were naturally condemned by most figures not associated with those clubs, and near enough every football fan.
The Super League eventually crumbled on Tuesday night when the six Premier League sides involved all bowed out, with Atletico and Inter soon following.
At the moment, Real Madrid, Barcelona, and Juventus are the only sides who have not officially confirmed they are scrapping plans to enter the league.
There are rumours that the clubs involved initially could all face sanctions for the coup, whether it be in terms of fines, points deductions, or bans.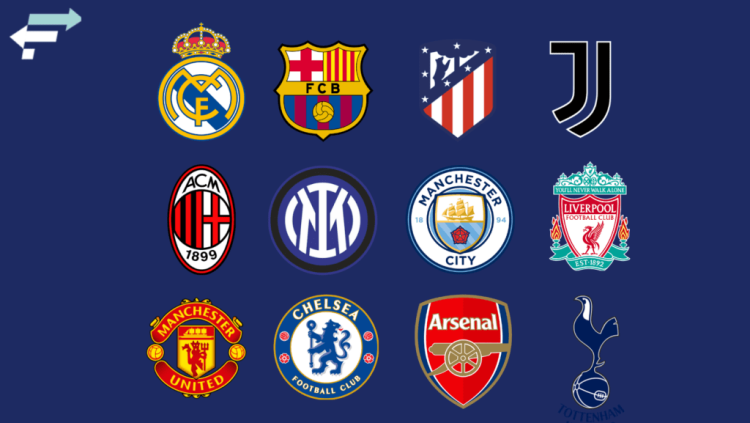 For the Spanish clubs though, their tarnished reputations are enough, according to Tebas.
"We do not talk about punishments. The punishment has already been to their reputation," he told journalists on a La Liga zoom call.
"The 6 English clubs will never enter into a Super League. Or the French or German clubs. So this idea of the Super League is dead."
Does Infantino support a Super League?
FIFA president Gianni Infantino criticised the plans for a new European Super League earlier in the week, telling a meeting at UEFA:
"We can only strongly disapprove the creation of the Super League, a Super League which is a closed shop, which is a breakaway from the current institutions, from the leagues, from the associations, from UEFA, and from FIFA.
"There is a lot to throw away for the short-term financial gain of some. They need to reflect, and they need to assume responsibility."
Tebas, however, claims that Infantino not only knew about the plans but actually endorsed them.
"I have serious doubts about Sr Infantino," the La Liga president said on the zoom call.
"His words and his actions do not seem to match. The Super League clubs said he supported them. He should clarify his position."