Who is Rayan Cherki? The Lyon prodigy wanted by Barcelona and Real Madrid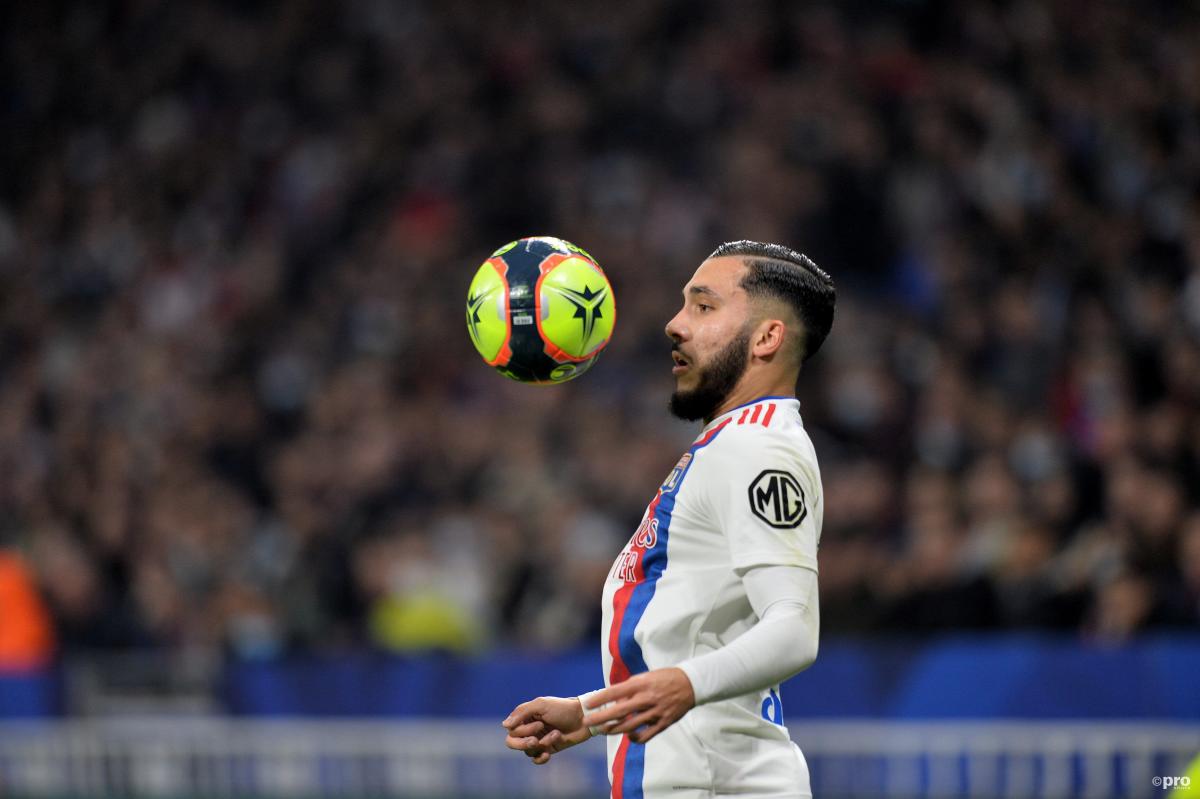 Lyon's academy has produced some fabulous young players over the years and one of the latest wonderkids to energy is forward Rayan Cherki.
Cherki is only 18 but is already a key member of the first team squad at the Groupama Stadium.
Lyon remain one of the biggest clubs in France but if Cherki makes good on his early promise then it won't be long before Europe's elite come calling.
So, what kind of player is he?
What position does Rayan Cherki play in?
Cherki usually features as an attacking midfielder on the right, though he can also play as the left forward in a front three.
How good is Rayan Cherki?
The impact that Cherki has already made in his very short professional career highlights is promise.
At the moment, he is currently Lyon's youngest ever goalscorer and the youngest player ever to play in a Champions League semi-final which he achieved in the 2019/20 campaign as the French side played Bayern Munich.
For Lyon's reserve side, he made his debut in the Championnat National 2 aged just 15.
Cherki isn't blessed with particularly impressive strength or speed - even if that may come as he grows - but he has a wonderful command of the ball.
His dribbling ability and flair in possession is superb and it is that, with a little added trickery, that has allowed to make a name for himself.
One aspect of his game that he will definitely need to improve upon as his final product and goal contributions.
In 39 Ligue 1 appearances, he has just a single goal and three assists to his name.
But, that outlay will only become more concerning if it continues into his 20s as he is still very young.
Roger Martinez, Cherki's first coach at L'AS Saint-Priest, said of his talents:
"When I was first saw him, he was 6 years old. He could do everything with the ball already. He was unbelievable. He could do 'keepie uppies' with both feet.
"For me, he is a genius. He has always played with boys two years older than him. Everybody knew he would make it because he was so special."
What clubs are interested in Rayan Cherki?
Catalan publication El Nacional reports that Barcelona are preparing a €20 million bid for Cherki in the summer.
However, it is unlikely that Lyon would accept such a bid for one of their golden boys, while Barcelona are struggling financially to even afford such a fee.
Fichajes, meanwhile, are reporting that Real Madrid are planning a double raid on Lyon for Cherki and team-mate Houssem Aouar in 2022.
When does Rayan Cherki's contract expire?
Cherki has a contract at Lyon until 2023.
How old is Rayan Cherki?
Cherki was born on 17 August 2003. He is 18.
What is Rayan Cherki's height?
Cherki is 175cm, or 5ft 9in.
What is Rayan Cherki's weight?
Cherki weighs 71 kilograms, or around 11 stone.
What football boots does Rayan Cherki wear?
Cherki wears Adidas X Speedflow.1 soccer cleats.
What is Rayan Cherki's Instagram?
Cherki's Instagram has 298k followers as of December 2021.
Who is Rayan Cherki's girlfriend?
Cherki is not currently dating anyone publicly.