'Farce Football' – How Twitter reacted to Messi's Ballon d'Or win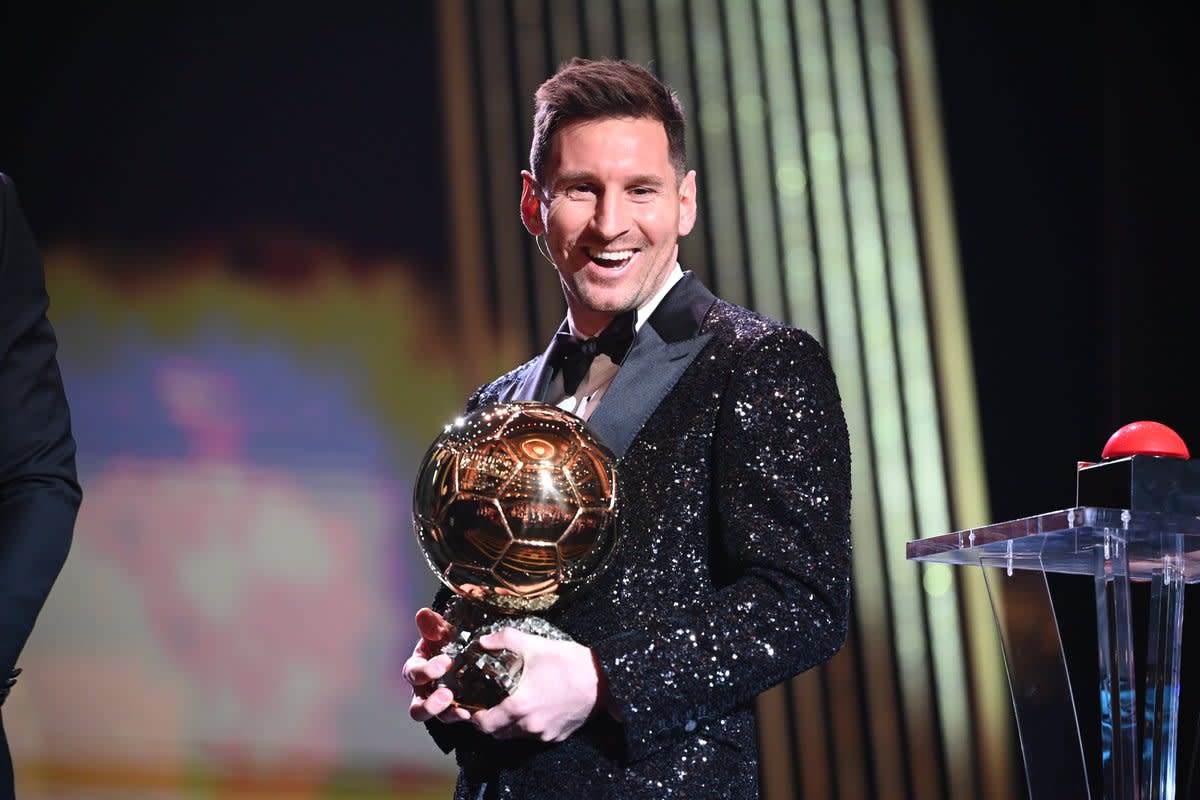 Lionel Messi picked up his seventh Ballon d'Or on Monday, with the Paris Saint-Germain and Argentina ace narrowly edging Bayern Munich forward Robert Lewandowski in the voting.
Messi now stands two clear of Cristiano Ronaldo as the most decorated individual in the history of the prize, but that did not stop there being significant controversy over his achievement.
Lewandowski offered a significant challenge to Messi's dominance of the trophy, with many having the sense that he was robbed of the award in 2020, when it was cancelled due to the Covid-19 pandemic.
The Poland striker continued his hot club form into 2021 as he helped Bayern Munich to win the Bundesliga. Ultimately, though, he was eclipsed by Messi's achievement of leading Argentina to a first major international title since 1993.
It was an issue that divided users on social media, with many taking to their keyboards and screens to voice their displeasure at the outcome of the Ballon d'Or, which is run annually by France Football.
Lewandowski second.

France Football, more like #FarceFootball https://t.co/YYd6NRZSt3

— Ronan Murphy (@swearimnotpaul) November 29, 2021
Messi! Maybe the greatest player of all time!

But @lewy_official should have won it…
He is the rebirth of Marco van Basten.

And Messi is of course right…how can just skip the trophy last year.
Please give last year's Ballon d'Or to Lewandowski

And make the wrong right https://t.co/Y2ZqgsLjFx

— Jan Aage Fjørtoft 🏳️‍🌈 🇳🇴 (@JanAageFjortoft) November 29, 2021
You're still the best in our eyes, @lewy_official! Congratulations to Lionel #Messi on winning the #BallonDor. 👏#MiaSanMia pic.twitter.com/R0YKNVyWQX

— FC Bayern English (@FCBayernEN) November 29, 2021
No offence to Messi but he's not even in the Top2 players at PSG, let alone best in the world. #BallonDor

— Piers Morgan (@piersmorgan) November 29, 2021
Lewandowski not winning the Ballon d'Or this year is the biggest robbery since Lewandowski not winning the Ballon d'Or last year! 🤦🏽‍♂️

— T Raja Hussain (@yEaHbOyT) November 29, 2021
Of course, there were plenty of users who backed the decision to give Messi the prize.
The Mozart of our game,for eternity..the rest? Banjo players.
All the cynics,critics &haters,keep throwing ya bricks at him!He takes them & builds another monument to his genius w/them!
Messi`s world.Where the insane & impossible,becomes the expected!🇦🇷#Messi #GOAT #BallonDor

— Ray Hudson (@RayHudson) November 29, 2021
It's a magnificent seven. Congratulations to Lionel Messi on winning yet another Ballon d'Or. A truly extraordinary footballer and an absolute credit to the sport both on and off the pitch. 👏🏻👏🏻

— Gary Lineker 💙 (@GaryLineker) November 29, 2021
Surprised re: Messi outrage. Years spent shaping the international struggle argument & people are up in arms now it finally happened this summer. This was coming a mile off.

— Jonathan Johnson (@Jon_LeGossip) November 29, 2021
BREAKING: A rare image of Messi shaking hands with players better than him #LM7 pic.twitter.com/KuMGr69YMU

— MC (@CrewsMat10) November 29, 2021
But there were even some backing Real Madrid striker Karim Benzema, who finished fourth, for the prize.
Justice pour Karim. #BallonDor pic.twitter.com/kjmoDqA1ZM

— Instant Foot ⚽️ (@lnstantFoot) November 29, 2021
Andriy Lunin knows... 🥱 #BallonDor pic.twitter.com/C1SmQ1UrIr

— 𝗥𝗠𝗢𝗻𝗹𝘆 (@ReaIMadridOnly) November 29, 2021