The 10 best players never to win the Ballon d'Or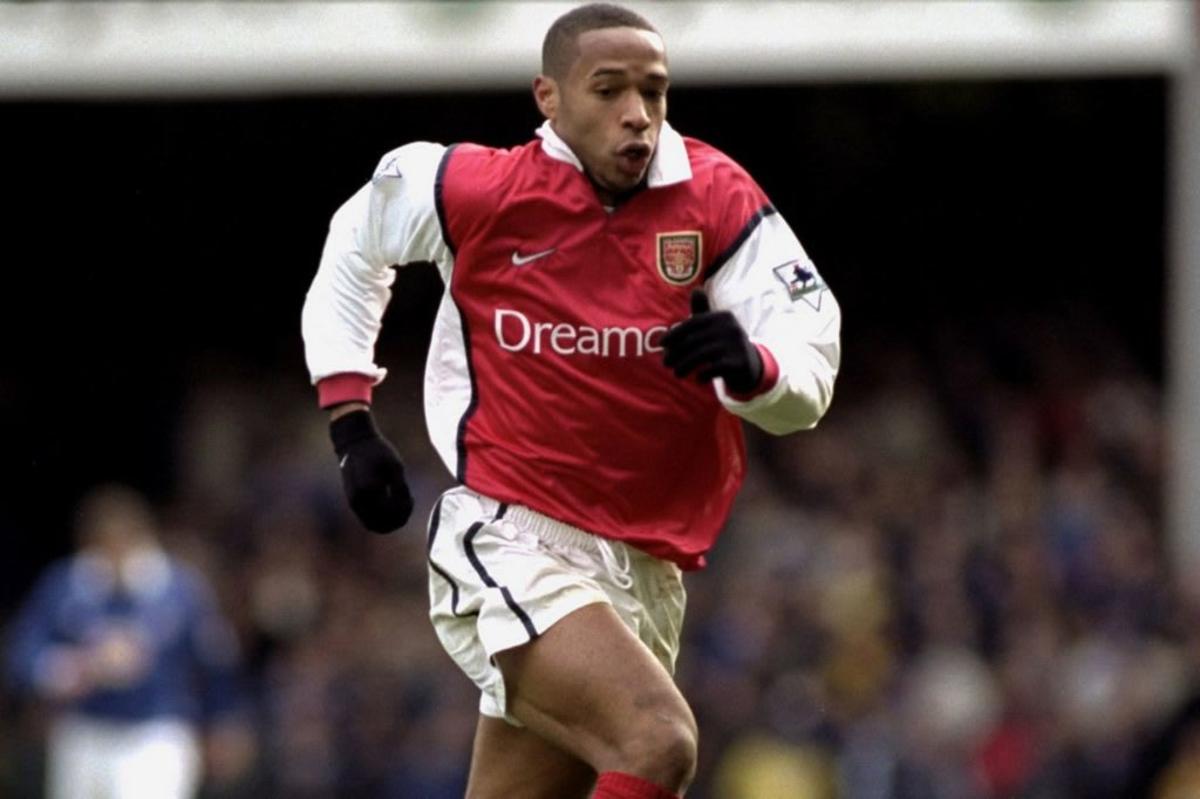 The Ballon d'Or is the most prestigious individual prize in football, with many of the world's greatest ever players getting their hands on the Golden Ball.
Lionel Messi has won the award six times, Cristiano Ronaldo five, while fellow legends Michel Platini, Johan Cruyff and Marco van Basten have all won the trophy on three occasions.
Franz Beckenbauer, Ronaldo, Alfredo Di Stefano, Kevin Keegan and Karl-Heinz Rummenigge all lifted the Ballon d'Or twice, while there are 15 legends to win the prize just the once.
Who will win the Ballon d'Or 2021? Shortlist, favourites, latest odds, date and hosts
But there are numerous greats of the game who never won the Ballon d'Or.
Football Transfers runs through the 10 best and most deserving of Ballon d'Or winners who never actually won it.
Bear in mind we have discarded non-European players who weren't active or in their peak after 1995, as before this year only European footballers at European clubs were eligible. This means that the likes of Pele and Diego Maradona are not included.
Who are the best players not to win the Ballon d'Or?
Thierry Henry (France)
Thierry Henry is Arsenal's greatest player and scorer of all time, leading the club to two Premier League titles and two European finals during a glittering first spell at the club.
Blessed with lightning pace, devastating finishing and superb technique, he surely deserved the Ballon d'Or in 2004 after he led Arsenal's Invincibles to an unbeaten Premier League season with 39 goals in all competitions.
The prize that year went to Milan's Andriy Shevchenko, instead.
Raul (Spain)
While Raul never quite performed for his country, he is a legend with Real Madrid after scoring 323 goals and leading the Blancos to three Champions League triumphs.
Raul always delivered in the Champions League, scoring in two finals. It was in 2001 when he perhaps deserved the award after his best-ever scoring season, but it bizarrely went to Michael Owen instead.
Ferenc Puskas (Hungary)
Ferenc Puskas was unfortunate that the Ballon d'Or wasn't created until 1956, by which time the attacker's heroics with the legendary Hungary Golden Team of the early fifties had already passed.
🇭🇺🌟 Today marks 11 years since the passing of club legend Ferenc Puskas, the fifth-highest scorer in our history.https://t.co/C862J2BHEL pic.twitter.com/C71PS7K6I9

— Real Madrid C.F. 🇬🇧🇺🇸 (@realmadriden) November 17, 2017
Nevertheless, his brilliance with the Real Madrid team that won the first five European Cups – including his four goals in the 1960 final win over Frankfurt – surely merited at least one Ballon d'Or.
He came second that year controversially to Barcelona's Luis Suarez.
Xavi (Spain)
Xavi will be remembered as one of the best central midfielders we have ever seen and the greatest of his generation along with Andrea Pirlo.
The Spain Golden Generation that won successive Euros and a World Cup between 2008 and 2012 – everything went through Xavi, who was also the midfield master in Pep Guardiola's legendary Barcelona team of the same time period.
Unfortunately, Xavi was the kind of player who didn't deliver memorable goals and assists, which always penalised him with voters. He deserved more than his three third-place finishes, though.
Andres Iniesta (Spain)
That Spain and Barcelona trio consisting of Xavi, Sergio Busquets and Andres Iniesta is probably the most dominant midfield trident ever in football.
🌍🏆 FIFA World Cup iconic moments:

📆 11 July, 2010

🏟️ FNB Stadium, Johannesburg

Andres Iniesta's extra-time winner gives Spain 🇪🇸 their first ever FIFA World Cup triumph pic.twitter.com/eCccK32FDq

— ITV Football (@itvfootball) June 7, 2018
Iniesta was a technically perfect attacking midfielder who produced moments of genius at the most important times. Most memorably he volleyed home a late winner in the 2010 World Cup final to give Spain victory over the Netherlands. Iniesta came second that year as, criminally, Lionel Messi won.
Wolfgang Overath (West Germany)
Wolfgang Overath was so good that he kept Gunter Netzer out of the team at both the 1970 and 1974 World Cup.
A brilliant, elegant left-footed playmaker, Overath was voted as the best player at Mexico '70 and played a key role as West Germany shocked Johan Cruyff's Netherlands in the final four years later.
The closest Overath came to winning the Ballon d'Or, though, was fifth in 1970.
Franco Baresi (Italy)
Franco Baresi is considered by some as the best defender of all time and certainly during his peak he hit levels that no other centre back has ever reached.
This peak was between 1987 and 1992 when AC Milan dominated European football and won successive European Cups. Milan duo Marco van Basten and Ruud Gullit shared four Ballons d'Or during this time period, Baresi deserved at least one of them for marshalling the meanest club defence we've ever seen.
Paolo Maldini (Italy)
Paolo Maldini was also part of that legendary Milan backline and he would go on to enjoy a career that spanned 24 years at the very top, breaking all kinds of records.
Certainly the best left back in history, Maldini was almost as impressive at centre back.
Paolo Maldini 👊🏻 🇮🇹 pic.twitter.com/i3KjGtgSxG

— 90s Football (@90sfootball) November 7, 2021
The year he perhaps should have won was in 1994 when he led a Milan defence decimated by suspensions to Baresi and Alessandro Costacurta to rout the Barcelona 'Dream Team' 4-0 in the Champions League final. He also reached the World Cup final but the Ballon d'Or went to Hristo Stoichkov instead.
Bobby Moore (England)
Bobby Moore is the greatest English defender of all time and captained his country to their only major trophy; the 1966 World Cup.
Like Baresi, he was a classy, elegant central defender who read the game perfectly and was always one step ahead of his opponents. He delivered maybe the most famous tackle ever on Brazil's Jairzinho at the 1970 World Cup.
Moore was second in the Ballon d'Or race in 1970 to Gerd Muller, but perhaps his best shout was in 1966 when Eusebio was a deserved winner.
Gianluigi Buffon (Italy)
Set to turn 44 and still playing, Gianluigi Buffon is arguably the greatest goalkeeper in the history of the game after playing at the highest level for 25 years.
Buffon can count himself unlucky not to win the Ballon d'Or in 2006 when he conceded only two goals – a penalty and an own goal – during the entirety of Italy's World Cup success. He finished second that year to Fabio Cannavaro.
Incredibly, only one goalkeeper has ever won the Ballon d'Or; Lev Yashin back in 1963 for the U.S.S.R.
Honourable mentions
Other legends from the past who could have won in certain years with better luck, better circumstances or better voting include'
Goalkeepers: Iker Casillas (Spain), Peter Schmeichel (Denmark), Sepp Maier (West Germany), Dino Zoff (Italy), Oliver Kahn (Germany), Manuel Neuer (Germany)
Defenders: Virgil van Dijk (Netherlands), Giacinto Facchetti (Italy), Paul Breitner (West Germany), Andreas Brehme (West Germany), Gaetano Scirea (Italy), Roberto Carlos (Brazil), Lilian Thuram (France)
Midfielders: Gunter Netzer (West Germany), Francisco Gento (Spain), Bernd Schuster (West Germany), Frank Rijkaard (Netherlands), Dragan Dzajic (Yugoslavia), Jimmy Johnstone (Scotland), Andrea Pirlo (Italy)
Attackers: John Charles (Wales), Kenny Dalglish (Scotland), Michael Laudrup (Denmark), Preben Elkjaer (Denmark), Dejan Savicevic (Yugoslavia), Mo Salah (Egypt)