Football Manager 2022 wonderkids: Five of the best ball-playing defenders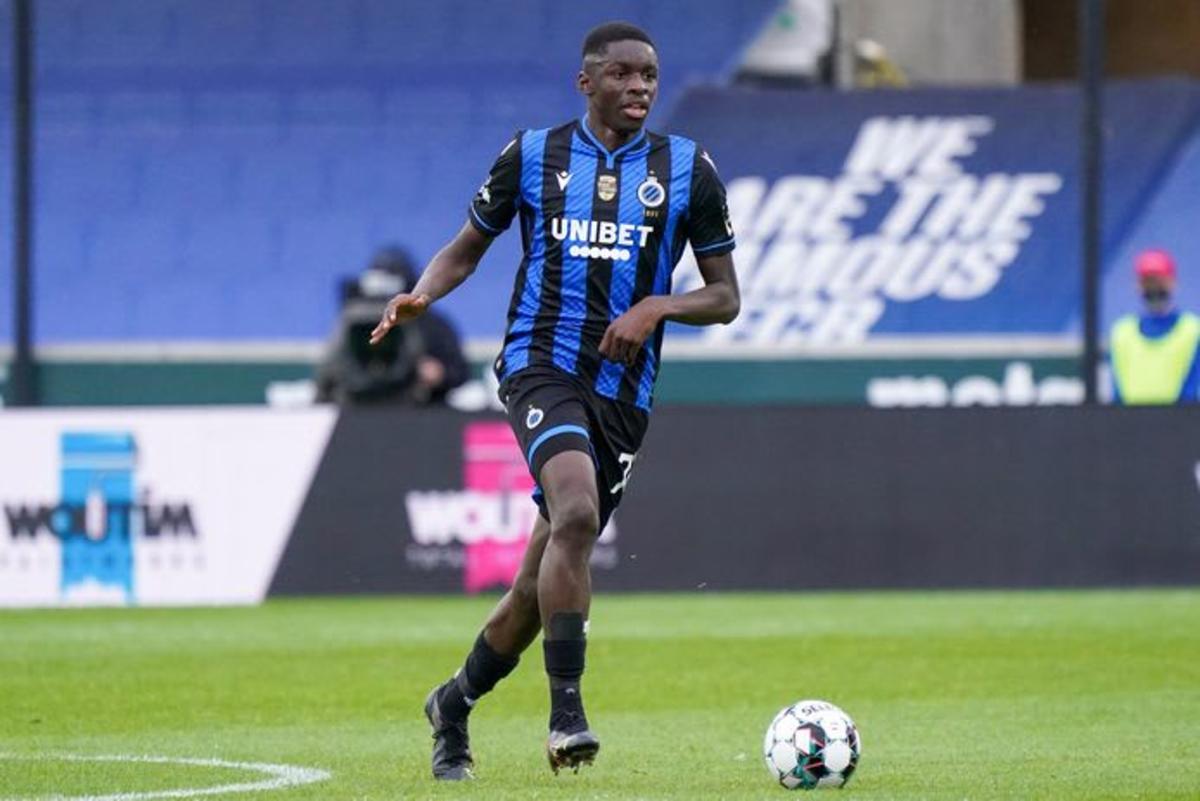 The full version of Football Manager 2022 has now been released with a variety of new features.
One of those features is with regards to a wide centre-back as there are a fair amount of teams these days who utilise three at the back, such as Chelsea.
As that isn't exactly a specialised position as of yet, this piece will focus simply on regular ball-playing defenders.
More specifically, young wonderkid ball-playing centre-backs.
One of the most exciting aspects of any new save in FM is the prospect of buying players to mould the squad into the image of the manager.
READ MORE: Football Manager 2022 wonderkids: Five of the best deep-lying playmakers
READ MORE: Football Manager 2022 wonderkids: Five of the best target men
This can involve trying to identify young wonderkids who could turn into superstars.
We have already detailed some of the game's top wonderkids, and in this article we'll focus not just on the defenders, but the role of ball-playing defenders specifically.
So, here are five wonderkid ball-playing defenders for you to look at.
Noah Mbamba (16) - Club Brugge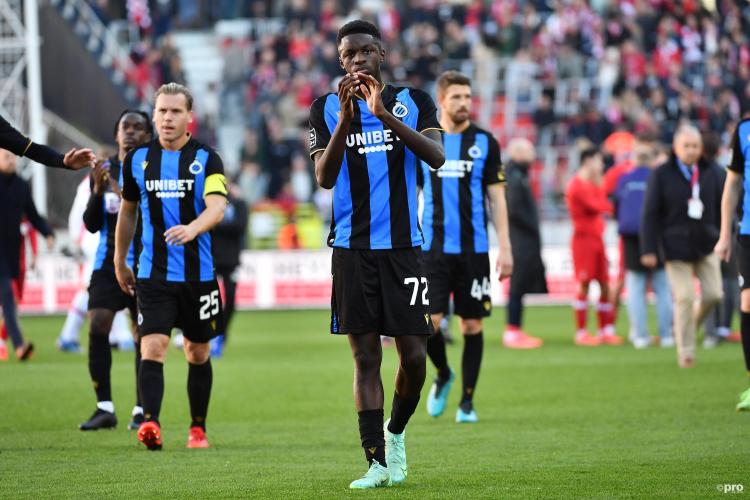 Noah Mbamba recently made his debut in the Champions League against no less a team than Manchester City, and although it was a baptism of fire for the young man as Club Brugge lost 5-1, it was still a memorable moment for the youngster.
Even at the tender age of 16, Mbamba was trusted to go on the pitch and acquit himself well against the might of Man City.
He has been trusted domestically, too, as he has made nine appearances in the Belgian top flight in 2021/22 alone.
Though undoubtedly a player for the future, at Club Brugge he is a player for now.
Mbamba already has a Passing rating of 15 in Football Manager, and when you combine that with his physical attributes that will only get better, too, then you have one of the most promising young players in the game in any position.
Tackling: 12
Passing: 15
Composure: 14
Strength: 14
Pace: 14
Transfer Value: £13.5m - £20m
Rodrigo Guth (20) - Nijmegen (on loan from Atalanta)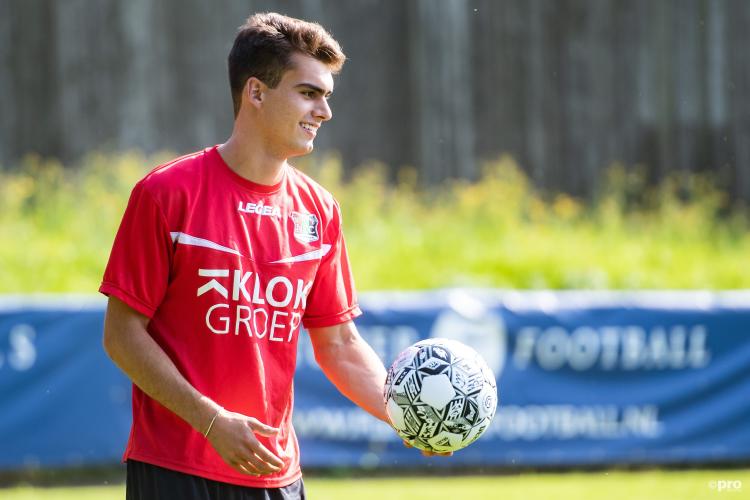 Rodrigo Guth is currently on loan at NEC Nijmegen from Atalanta which means that, at the start of a save, a new user will be unable to buy him right away.
However, he should be kept on a shortlist for the future as he has the attributes to become an excellent defender within FM.
Though this will serve him better in real life, he already has a full season of top flight football under his belt as he played for Pescara in Serie A in the 2020/21 season.
Though he isn't the strongest, his timing in the tackle is excellent, while his distribution is good as a ball-playing defender.
Tackling: 16
Passing: 16
Composure: 11
Positioning: 16
Jumping Reach: 17
Transfer Value: £275k - £2.7m
Jon Pacheco (20) - Real Sociedad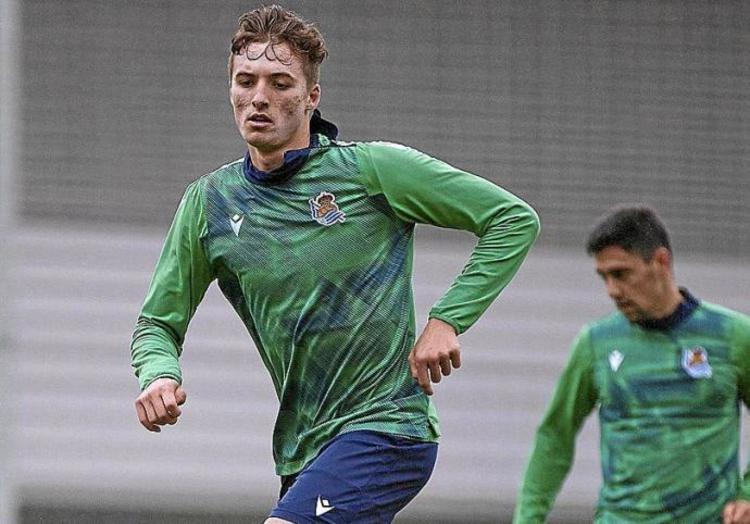 Jon Pacheco is one of the most versatile players on our list as he can play at left-back as well as centre-back.
In fact, he largely plays for Real Sociedad at full-back currently, but Football Manager believes his future lies in the centre-back position due to his attributes, and you can see why.
His attributes lend him better as a centre-back as he has impressive passing and tackling stats, while the likes of his crossing, stamina and pace are average.
He has made three appearances in La Liga this season for the Basque side.
Tackling: 16
Passing: 16
Vision: 14
Positioning: 15
Composure: 13
Transfer Value: £250k - £6m
Jaziel Orozco (17) - Real Monarchs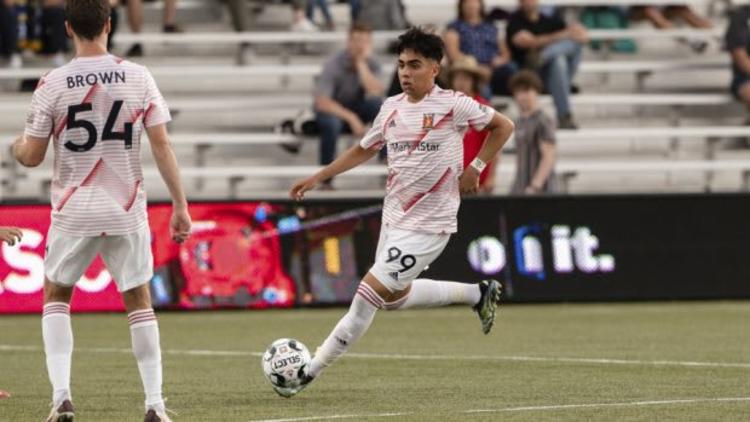 Jaziel Orozco plays at the lowest level of any of the players in our list, but that doesn't make him any less promising.
At the moment, he is plying his trade in the USL Championship in the United States with Real Monarchs, an affiliate club of Real Salt Lake.
Born in Mexico but raised in Texas, he has already been called up to train with the Mexico national team senior squad even at just 17.
Within FM, he has a strength rating of just seven but what he lacks in physicality he makes up for in quality on the ball.
Tackling: 16
Passing: 15
Vision: 12
Positioning: 14
Composure: 17
Transfer Value: £140k - £1.4m
Aitor Paredes (21) - Athletic Bilbao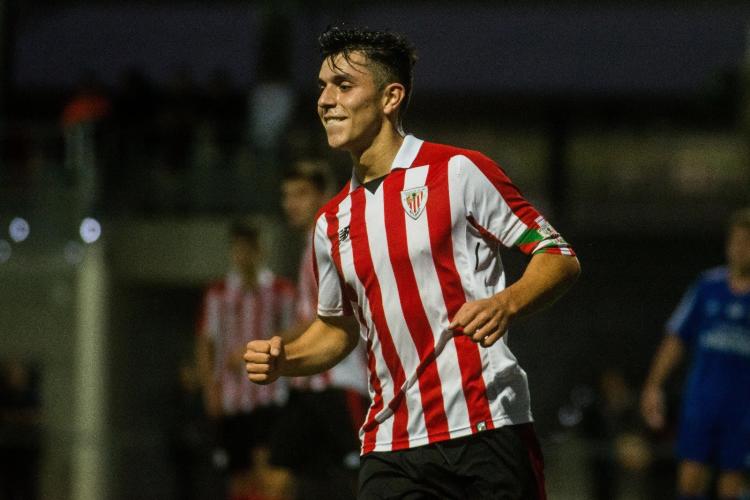 Aitor Paredes has had to be very patient in his career so far, as although he has been called up to the senior side at Athletic Bilbao on a few occasions, he is yet to make his competitive debut.
Instead, he currently features for Bilbao Athletic in the third tier to game experience.
His progress is regularly monitored by current first team head coach Marcelino, though, so it seems like a matter of time before he earns a debut with the Basque giants.
Like a couple of other players on our list, he is a commander of the ball rather than a tough tackler.
Tackling: 17
Passing: 16
Technique: 14
Positioning: 17
Composure: 16
Transfer Value: £75k - £6m
To look at wonderkids from Football Manager 2021 who will likely still be relevant in the 2022 edition of the game, click here.