Pedri v Camavinga – which Clasico wonderkid has most potential?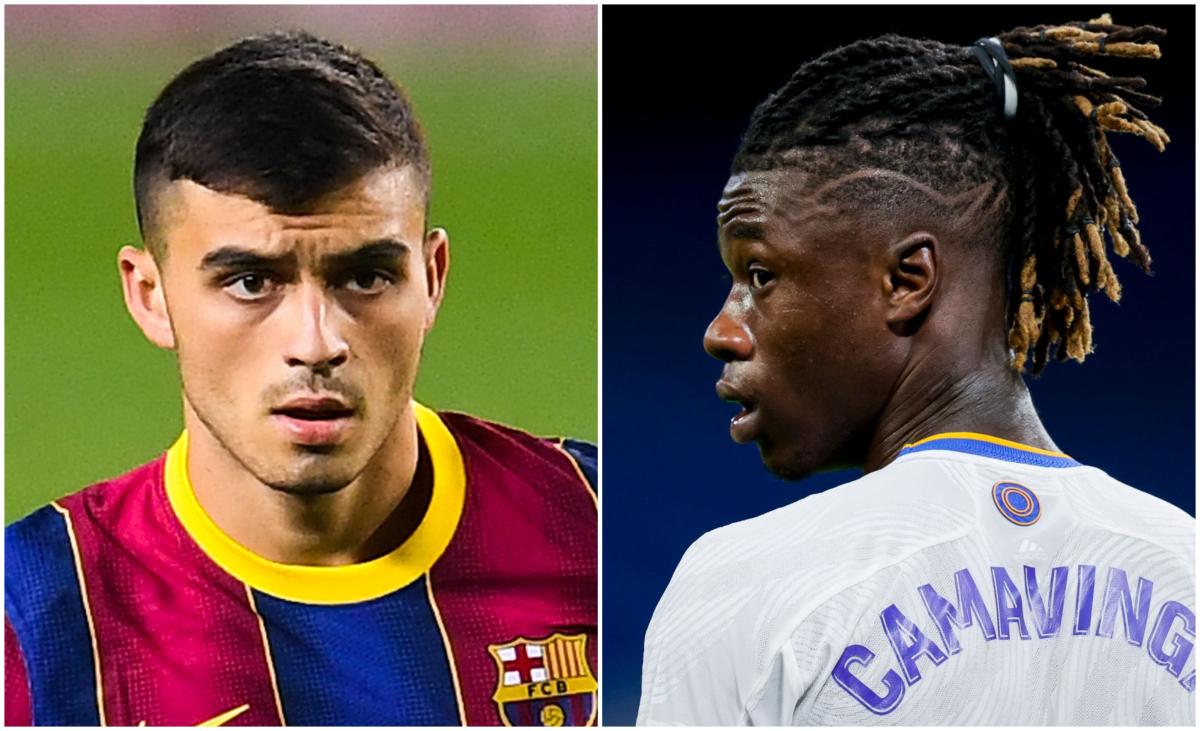 Sunday's El Clasico will undoubtedly decide which Spanish giant is in the best run of form at the moment, but the long-term battle between Barcelona and Real Madrid for La Liga dominance will come down to the wonderkids within their ranks.
Sure, Gerard Pique, Karim Benzema or Luka Modric may be the most important players at both clubs right now, but both teams will be looking to rebuild their squads around two young players from next season: Pedri of Barcelona and Madrid talent Eduardo Camavinga.
So which club has snapped up the best young player and can be hopeful of dominating Spanish football with their young star for years to come?
Which player has had the best career thus far?
The most impressive thing about Pedri and Camavinga is that both players have already achieved quite a lot despite their young ages.
Before joining Madrid, Camavinga spent the best part of two seasons learning his trade in Ligue 1 at Stade Rennais, where the young player established himself as a quality defensive midfielder.
Such performances not only earned him the interest of some of Europe's biggest clubs and a move to Madrid this summer, but also saw the player be fast-tracked into Didier Deschamps' France national team.
Similarly, Pedri made a name for himself before moving to Barcelona, with a single season at Las Palmas in the Spanish second tier.
Four goals and seven assists in his debut season saw Bayern Munich make a serious effort to sign the midfielder, but Barca got their first and since then Pedri has not only become the great hope of his new club side, but also the Spain national team too.
Indeed, what perhaps put Pedri slightly above Camavinga at this point in their careers is that the young Spaniard has already dazzled at an international competition, as he did so well at Euro 2020 in the summer.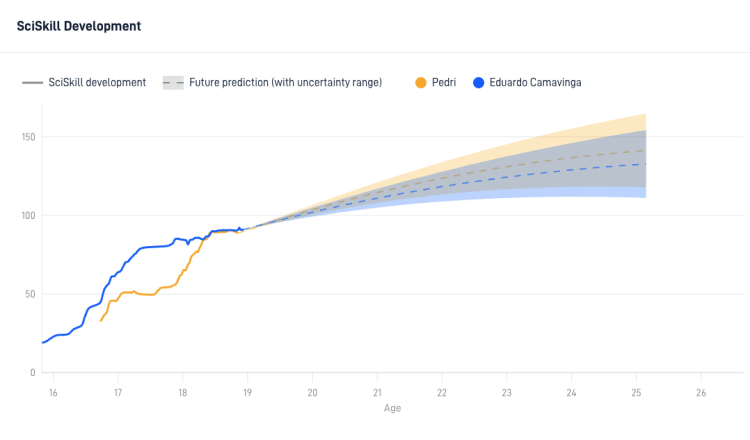 Assuming both Barcelona and Madrid do get back on track in terms of challenging for silverware in Spain and in Europe, we should be able to look forward to a new decade of rivalry between these two players.
At the moment it certainly seems as though Pedri may have a slight lead on Camavinga in terms of experience at the highest level, but as SciSports have deduced, both players are likely to battle neck-and-neck for superiority for the remainder of their careers.
Which player will end up being better? It's simply too close to call. Perhaps, instead, we can just sit back and enjoy watching the outstanding talents both Pedri and Camavinga are surely set to become.