Bayern Munich won't blow budgets to give Kingsley Coman the pay rise he wants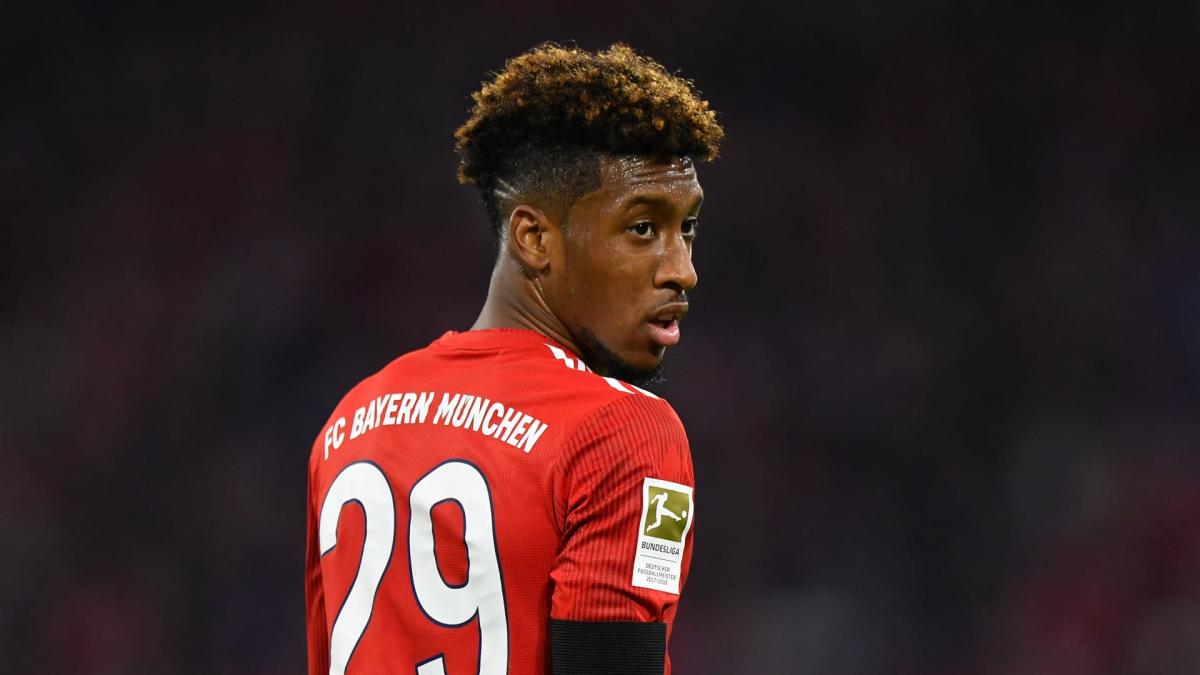 Bayern Munich honorary president Uli Hoeness has stated that the German club will not bend their budgets to offer Kingsley Coman a bumper pay rise.
The French international still has two years left on his deal in Munich, but reports in Germany and France have suggested that the winger is growing wary of his situation at the club.
After six years at the club, Coman is reportedly asking for a pay rise that would see the forward's wages match some of Bayern's key players, such as Leroy Sane.
READ MORE: Real Madrid target Mbappe is 'unbelievable' says Arsenal legend Henry
To add a bit of pressure to Bayern's position, Coman has been heavily linked with a move to Manchester United in recent months as the English club have apparently pegged the French star as a back-up signing if they can't sign Jadon Sancho from Borussia Dortmund this summer.
However, despite the story gathering momentum in recent months, Hoeness isn't worrying just yet about Coman's demands and believes the club won't blink first.
"I think that the economic upper limits will not be left here either and I think that the offer he obviously has is good," the Bayern boss said in an interview with Magenta TV.
"And I have to say quite clearly: If he doesn't accept it in the end, then you also have to be consistent as a club.
"I think FC Bayern has proven that they act economically," Hoeness added.
Could Bayern lose Coman just like they lost Alaba?
Bayern fans will be happy to hear that the club won't burst their wage budget for any player but they may fear Coman leaving the club in a similar manner to David Alaba.
The Austria international decided to run down his contract at Bayern this season and will make the move to Real Madrid when he returns from the European Championship.
However Honess was quick to draw clear differences between Coman's current contract demands and the scenario that led to Alaba leaving this summer.
"It's a completely different case to David, who we were very reluctant to lose," said Hoeness.
"But the contract ran out. With Kingsley, we still have two years, a lot is happening in the world until then."