Sorry Chelsea and Man City, but Robert Lewandowski isn't for sale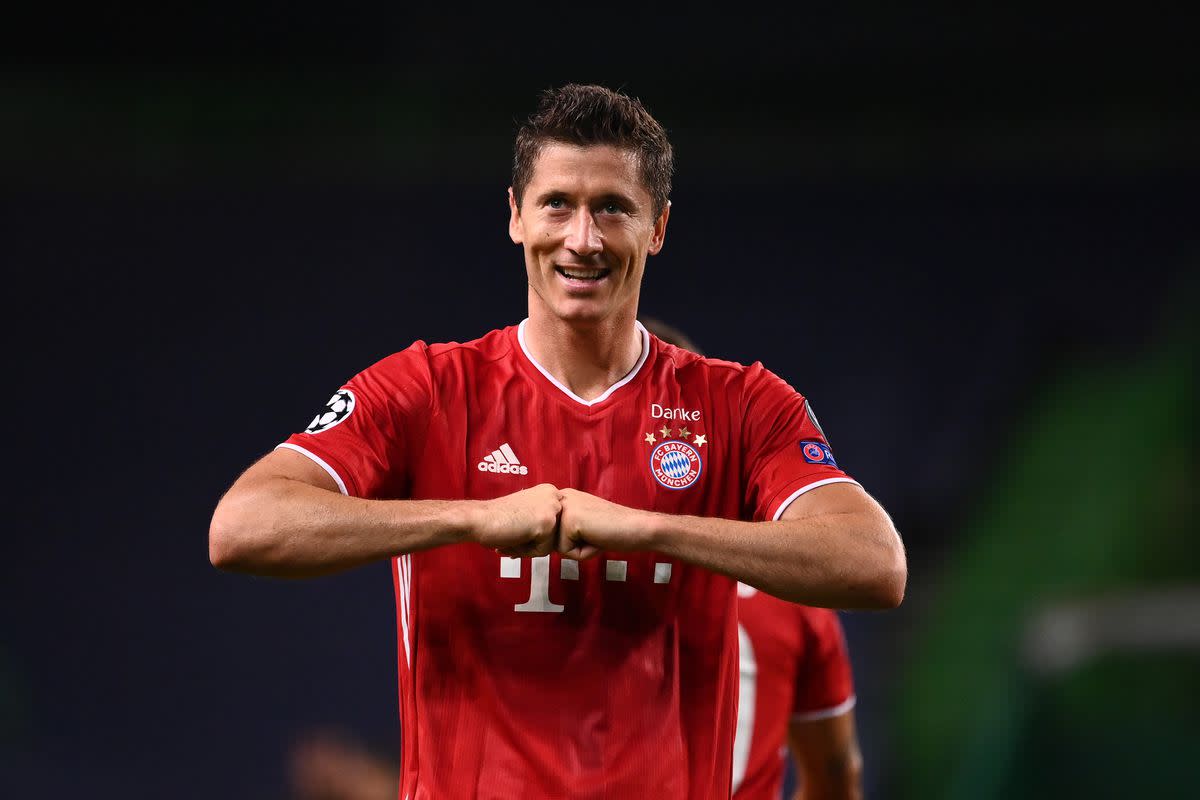 Bayern Munich star Robert Lewandowski is considered one of the best strikers in the world due to his remarkable goal scoring record in the Bundesliga.
However, with great form comes even greater interest from abroad, and it seems as though the senior striker may now be attracting the interest of some of the deepest pockets in European football.
According to ESPN, the 33-year-old talent has attracted the interest of Manchester City and Chelsea ahead of the summer transfer window. 
The American broadcaster understands that both Premier League giants are extremely keen on signing a bona fide goal scorer ahead of next season and Lewandowski is apparently the perfect candidate.
So could Lewandowski finally draw a line under his time in Germany and test his talents in the English top flight? 
Why Bayern won't be selling Lewandowski this summer
While there's little doubt that Lewandowski would fit in perfectly at both Man City and Chelsea, it still seems remarkably far-fetched that this kind of deal would go through in the summer.
Not only does Lewandowski have a contract with the Munich side until 2023, but he's unquestionably the club's most important player.
Bayern cashing in on Lewandowski this summer would be like Man City selling Kevin de Bruyne or Inter deciding to move on from Romelu Lukaku: it simply isn't going to happen.
According to ESPN, the striker's current market value suggests an offer of £60 million would be necessary to tempt Bayern into selling their striker. 
READ MORE: Man City dominate PSG as Guardiola shows why he doesn't need an Aguero replacement
However, even a remarkable sum like that for a 33-year-old player doesn't quite add up when you consider Bayern's current situation.
Aside from back-up forward Eric Maxim Choupo-Moting, Bayern have no long-term replacement for Lewandowski at the club right now and any attempts to quickly sign a successor to the Pole in the coming months would likely cost the club even more than the proposed fee they could make from his sale.
There may be some logic to the idea that Bayern could cash in on Lewandowski to sign someone like Borussia Dortmund star Erling Haaland, but the 33-year-old's fee wouldn't even cover half of the amount needed to sign his Norwegian counterpart this summer.
In other words, selling Lewandowski this summer makes no financial or sporting sense to Bayern.