Real Madrid have a plan to beat Man Utd to Andre Silva signing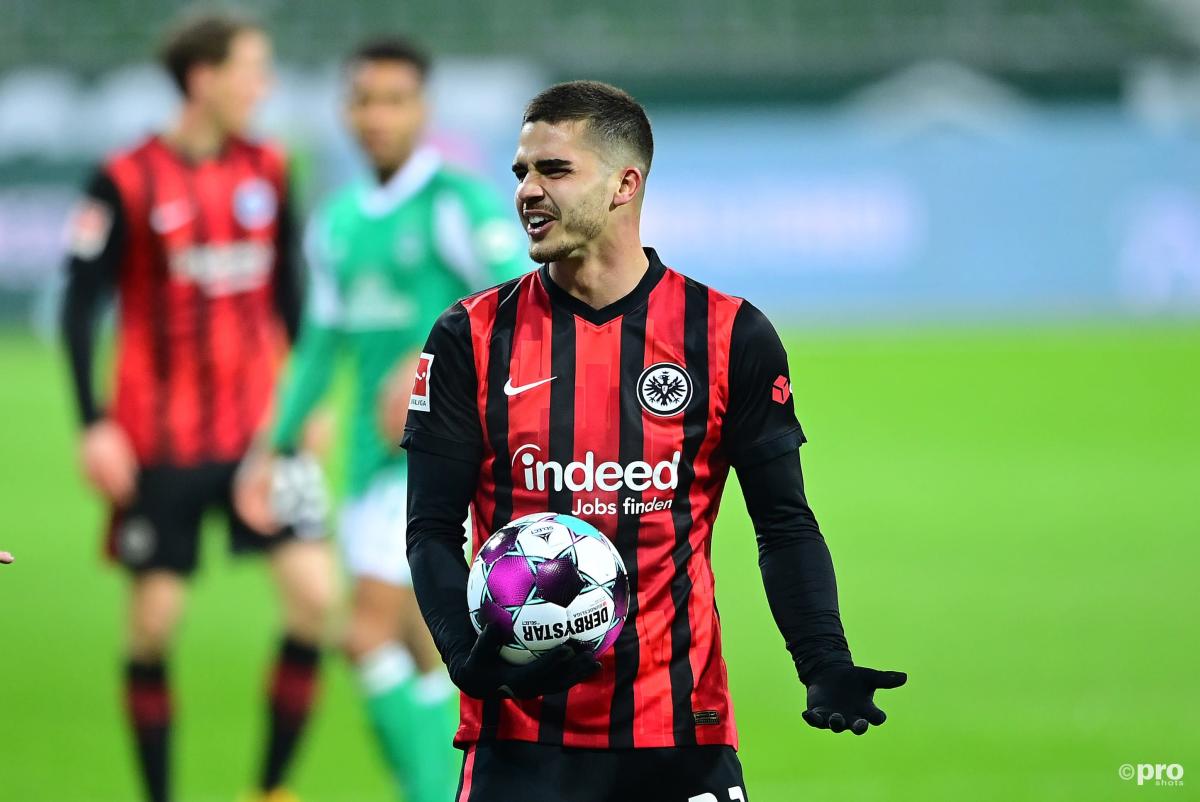 Having all but given up on signing Kylian Mbappe from PSG or Borussia Dortmund striker Erling Haaland, Real Madrid may not turn their attention to Manchester United transfer target Andre Silva.
The failure of the Super League to launch coupled with the financial impact of the pandemic have reportedly limited Madrid's ambitions in the summer transfer market.
As such, the Spanish giants have had to reassess their targets for next season and will instead look towards more affordable options rather than break the bank on Haaland or Mbappe.
According to German newspaper BILD, this has led to Madrid taking a closer look at Eintracht Frankfurt striker Silva as a potential replacement or extra cover for Karim Benzema.
READ MORE: Controversial Spotify billionaire Daniel Ek is not the hero Arsenal need
Having joined the Bundesliga club from Milan, Silva has truly thrived in the German top flight with an impressive 26 goals and nine assists in just 31 games across all competitions for Frankfurt.
As such, the Portugal international has begun to attract interest from bigger clubs, with Bayern Munich and Man Utd both taking note of the 25-year-old's ability to effortlessly stick the ball in the back of the net.
However, to the annoyance of both super clubs, Madrid apparently have an ace up their sleeve that may allow them to jump the line and bag Silva for themselves next season. 
How Madrid may plan to sign Silva this summer
According to the report in BILD, Madrid will look to entice Silva to Spain this summer by offering Luka Jovic in a player exchange, rather than focussing on a financial settlement.
While clubs tend to prefer cash for their players, in this instance Frankfurt may be far more intrigued by the prospect of bringing Jovic back to the club.
Prior to making his €60 million move to Madrid in 2019, Jovic was a star player at Frankfurt and helped the club win a German Cup and reach the semi-finals of the Europa League.
Now back on loan at the Bundesliga side, the prospect of Jovic returning to Frankfurt in a permanent move may prove to be far more enticing to Frankfurt than a paltry sum of €30m from Man Utd or Bayern.