How Eintracht Frankfurt pulled off a masterstroke by selling Luka Jovic to Real Madrid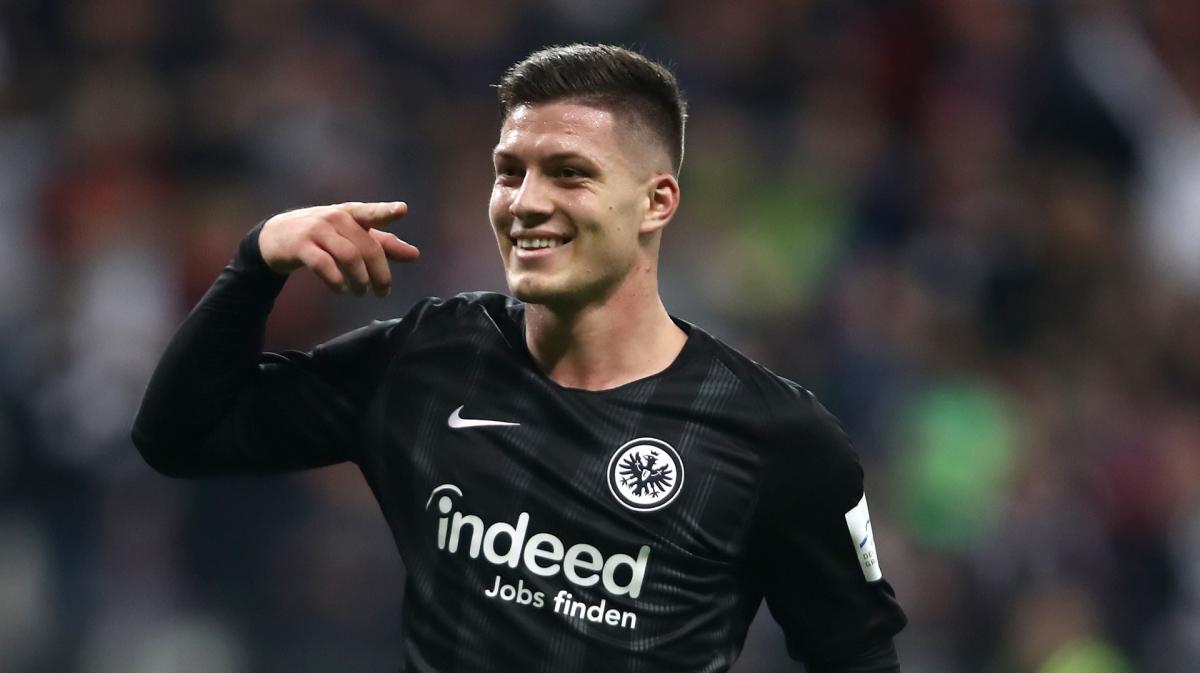 Moving to Real Madrid should be the highlight of any player's career, but not everyone is so lucky. Sometimes, the dream can turn into a nightmare, and that is exactly what happened for Serbian striker Luka Jovic in the summer of 2019.
After a scintillating season with Eintracht Frankfurt, whom he helped to seventh in the Bundesliga and the semi finals of the Europa League, the then 21-year-old made a huge €60million move to Real Madrid, where was expected to be a key part of Zinedine Zidane's rebuild at the Santiago Bernabeu. His partnership with Sebastien Haller also helped the Frenchman earn a record move to West Ham, but with 27 goals in 42 games, Jovic stole the show.
Read more: How Valencia pulled off an excellent piece of business selling Andre Gomes to Barcelona
But he was never able to find his feet at Madrid, and has since been loaned back to Frankfurt. He hasn't been able to recreate his form of two years ago, but it is fair to say the German side got the better of the original deal.
How did Luka Jovic's move work out for Real Madrid?
Frankly, this must go down as one of Los Blancos' worst modern day signings. It appeared very much based on a reactive approach, signing one of the most in-form strikers around, which is a hallmark of the Florentino Perez regime, but without much thought for how he would fit into Zidane's system.
His relatively diminutive stature made it difficult for him to play without a partner as he had at Frankfurt, an hed simply couldn't gain momentum without playing all the time. Karim Benzema, who was well past 30 and in need of an eventual replacement, continued to out-perform Jovic. It was apparent as early as January of 2020 that his future lay elsewhere.
Luka Jovic at Real Madrid
| Statistic | Value |
| --- | --- |
| Starts | 6 |
| Goals | 2 |
| Assists | 1 |
| Trophies Won | 2 |
| Games missed | 19 |
At Frankfurt, Jovic thrived playing on thew shoulder. But the way Madrid played meant there was very little space for him to run into. Although only an inch shorter than Benzema, he isn't as strong and cannot bring others into play as easily.
Links to other clubs plagued his first season, but he had to wait until January to get his move away. There were many games which he missed purely because he wasn't selected; his time in Spain was incredibly frustrating on a personal level.
It became clear that his season at Frankfurt, which was actually during a loan spell from Benfica, was a purple patch, which his former club profited from superbly.
How did Luka Jovic's move work out for Eintracht Frankfurt?
Frankfurt recouped a huge amount of money following a successful 2018/19 campaign. Although they finished a couple of places lower in ninth during their last Bundesliga campaign, which was obviously badly affected by the coronavirus pandemic, and failed to reach the same heights in Europe, they regrouped and went again this season.
They currently sit fourth in the league and look set to reach the Champions League before Adi Hutter departs for Borussia Monchengladbach in the summer.
Jovic has scored four goals in 16 league games since returning, but the club has a new star having brought in 25-goal Portuguese striker Andre Silva from AC Milan last summer.