Three reasons why Borussia Dortmund won't sell Erling Haaland this summer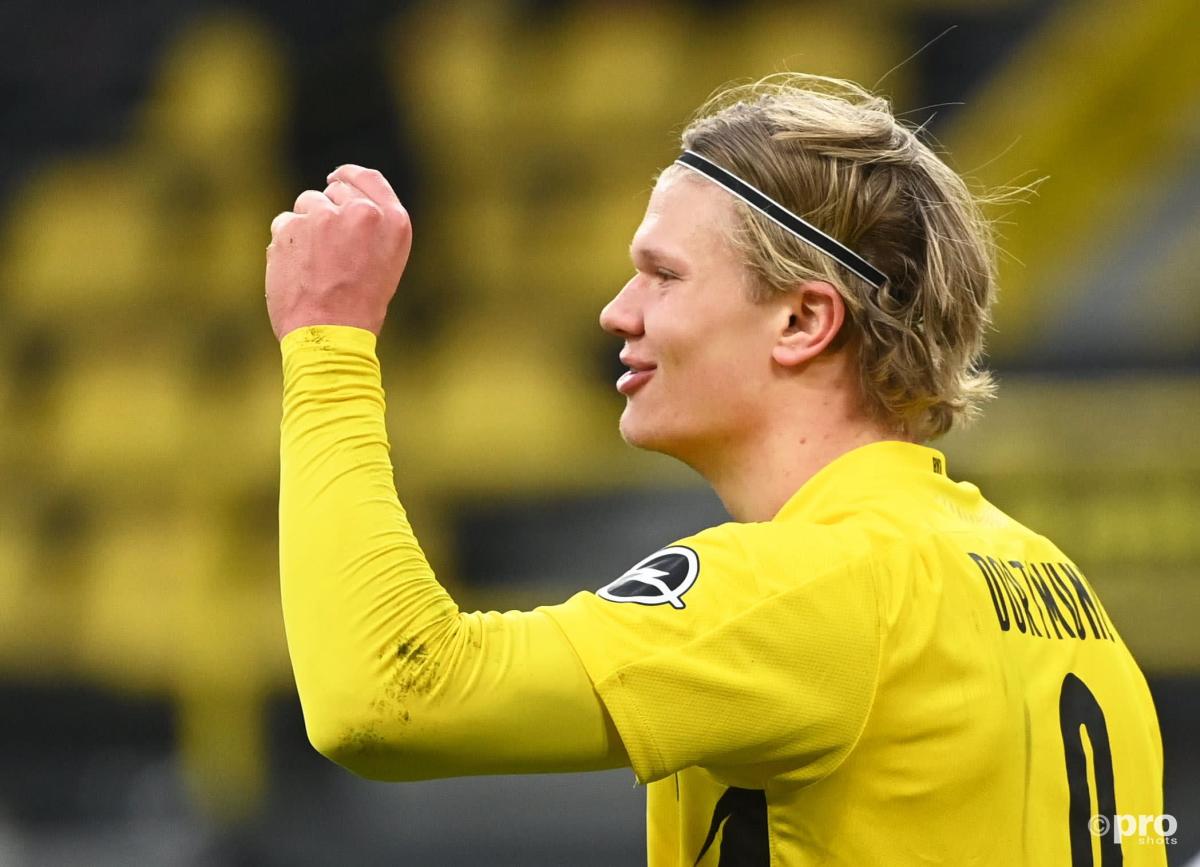 Although Erling Haaland only made the move to the German Bundesliga in January last year, the relatively new Borussia Dortmund striker has wasted no time becoming one of the most exciting players in the world.
With a towering frame, impressive strength and blistering speed, Haaland has all of the physical attributes needed to become one of the best players in European football.
Indeed, despite a turbulent season for the club itself, Haaland has consistently shown an ability to score goals for fun in the German top flight and Champions League, leading many to suggest that he – alongside Kylian Mbappe – is the natural heir to Lionel Messi and Cristiano Ronaldo's titles as the best players in the world.
However, while Dortmund may be delighted with having Haaland put the ball in the back of the net every Saturday, it also means that just about every super club in Europe has their eye on placing a bid for the striker in the summer.
So will Dortmund be able to hold on to Haaland this summer and if so what reasons can we give for their determination to keep hold of this generational talent? 
1. Haaland hasn't made any suggestions that he wants to leave
With a contract at the Bundesliga side that is set to run until 2024, the only way Haaland could force through a move this summer would be if the player himself made a very public spat out of wanting to make the move to a bigger club.
Fortunately for Dortmund, despite almost weekly reports suggesting that bigger clubs are on the cusp of enticing Haaland away from the German side, Haaland has said very little to suggest he actually wants to go anywhere.
Indeed, to date the striker has proclaimed his happiness at Dortmund, while his agent Mino Raiola has echoed such sentiments and stated that only the richest clubs in the world could afford the Norwegian striker this summer. 
2. Dortmund probably won't face any pressure to sell
With Haaland offering very little ammunition to Dortmund's detractors this season, some reports have instead suggested the club may be forced to sell the striker to make up for a lack of revenue from the COVID-19 pandemic.
However, this also doesn't stand up to much scrutiny. While the club's CEO Hans-Joachim Watzke has admitted the club may have to sell players this summer to balance the books, he has suggested that it would only be needed if Dortmund didn't finish in the Bundesliga top four. Which now looks likely to happen.
Equally, if Dortmund were forced to sell key players this summer then it's far more likely that Jadon Sancho would make the move to England off the back of a big-money offer from Manchester United or Chelsea, or the club would sell a number of back-up players like Julian Brandt, Thorgan Hazard or Manuel Akanji. In other words, they'd do everything they could to make sure Haaland didn't leave.
Oh, and the club have denied that there is any minimum fee release clause that means a club can sign Haaland for £75 million this summer too.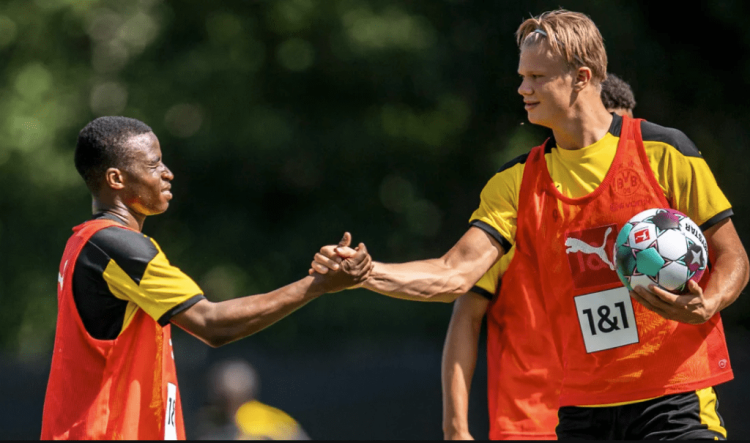 3. Dortmund don't have any replacements to hand
Although it may not seem like the biggest factor to contend with in the summer, the fact that Dortmund don't have a ready-made replacement in mind for when they do eventually sell Haaland will likely play a big part in whether the club sells Haaland this summer.
Naturally, considering how talented he is, it's unlikely that Dortmund would ever be able to properly replace Haaland but at the moment the club don't have any senior players that could step into the role. Within the current squad the only other strikers are 22-year-old Steffen Tigges and 16-year-old Youssoufa Moukoko.
While both of these young players may eventually develop into exciting talents, the reality of the matter means that if Dortmund were to receive £100 million for Haaland this summer they would probably have to spend most of that straight away on a ready-made striker. Which would all but make the transfer rather pointless from their point of view.