Haaland transfer fee set at €180m: Man Utd and Real Madrid target going nowhere this summer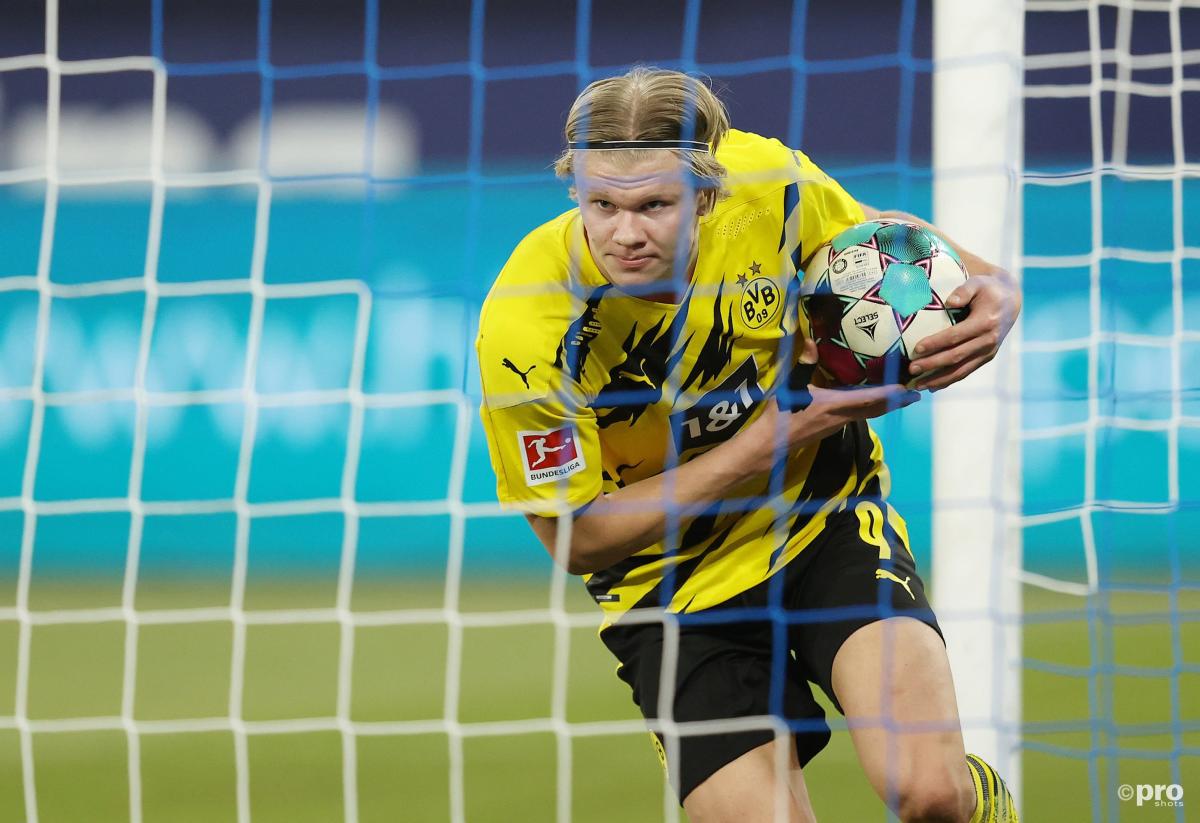 Erling Haaland's price tag has been set at a staggering €180 million by Borussia Dortmund, according to a report from ESPN.
If this is the case, 20-year-old Norway international will be going nowhere this summer – not to Manchester United, Manchester City, Chelsea, Real Madrid or any of the other glut of clubs desperate for his signature.
READ MORE: From Chelsea to Barcelona: Ranking the 10 contenders to sign Haaland
Although Kylian Mbappe and Neymar have moved to Paris Saint-Germain in the past for such a figure, it is simply unthinkable that Haaland would move for a fee that would equal the second biggest ever of all time.
That is not, of course, a slight on the player's ability. With 49 goals in 49 games for Dortmund, there is no doubting that Haaland is already one of the elite centre forwards in the modern game. And with perhaps 15 years left of his career, the potential to get longevity out of him is tremendous.
But in the mid-pandemic world, in which the finances of even the biggest clubs have been shaken, that vast majority of even elite clubs cannot afford to consider such a fee – even before wages are taken into account.
The five most expensive transfer deals ever
| PLAYER | €m | £m |
| --- | --- | --- |
| Neymar (to PSG) | 222 | 198 |
| Kylian Mbappe (to PSG) | 180 | 163 |
| Philippe Coutinho (to Barcelona) | 145 | 105 |
| Joao Felix (to Atletico Madrid) | 126 | 114 |
| Antoine Griezmann (to Barcelona) | 120 | 107 |
Indeed, perhaps only Abu Dhabi-backed Manchester City could even countenance such a deal, and even for their deep pockets it would surely be considered too great a risk.
It is easy to see why Dortmund are happy to play hardball over Haaland.
Signed little over a year ago from Red Bull Salzburg, the forward has scored at the rate of a goal a game and has looked a fearsome prospect on virtually every occasion he has played.
Moreover, he has three years left on his contract with BVB. Given that he apparently has no inclination to depart, why would Dortmund sell?
Haaland's release clause
There is a release clause in Haaland's contract, which will come into effect next summer.
Reports vary as to what this stands at, however. Initially, it was said to be around the €75m mark, but Bild reported in February that it is, in fact, upwards of €100m.
If Dortmund are indeed asking for €180m this summer for Haaland, these latest reports may well prove accurate. Even if the club is on a relatively solid financial footing, it would be something of a gamble to reject a bid of, say, €125m, knowing that he would be free to leave for little over half that in 12 months.
What if Dortmund miss out on the Champions League?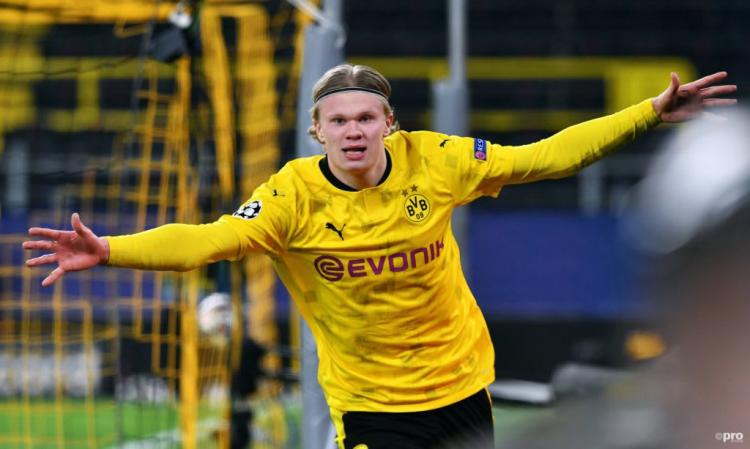 Currently fifth in the Bundesliga standings, four points behind Eintracht Frankfurt with eight games remaining, there is no guarantee that Dortmund will be in the Champions League next season.
Missing out could create issues in Haaland's future. The financial blow could be softened by the sale of Jadon Sancho, who was so heavily linked to Manchester United last summer, but the great unknown is how willing would Haaland be to play in a Europa League team at this stage of his career?
If he becomes discontent, his value will logically drop. Agent Mino Raiola, notorious for moving his players on quickly and regularly, would become even more active.
It is clearly not a thought that Dortmund want to consider at present, and is additional motivation to finish in the top four. Haaland's future may yet depend on it.