Why it's unlikely that Bayern will try to sign Liverpool's Mohamed Salah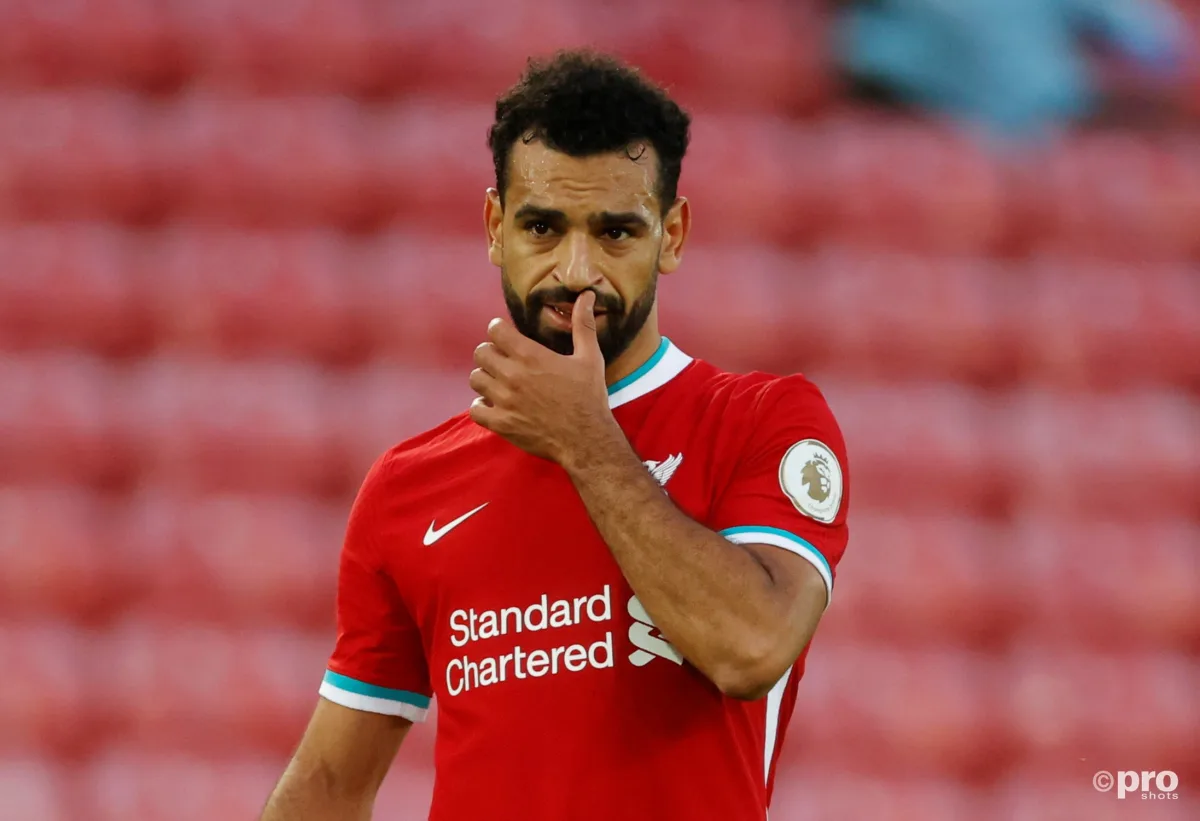 Bayern Munich have apparently forced Liverpool into a hands-off stance with star striker Mohamed Salah.
The Bundesliga club's CEO, Karl-Heinz Rummenigge, ruffled a few feathers recently when he praised the Liverpool goalscorer and openly admitted that he'd love to see the player in Munich.
"It would be an honour to have him," Rummenigge said. "Salah is the Messi of Africa and has the skills to play for the best teams in the world.
"What he has achieved can be compared to what Messi and Ronaldo did with Barca and Real."
According to the Daily Star, this has forced Liverpool into declaring that the player is completely and utterly off the market despite interest from Bayern, Real Madrid or Barcelona.
And with a contract with the Anfield side that still has two years left to run, it seems as though Liverpool will be perfectly comfortable in their stance.
Are Bayern interested in Salah?
While there may always be an element of truth to the reports that Bayern could be interested in signing Salah this summer, most factors suggest that it simply isn't the case.
For a start, Rummenigge is a very vocal and public chief executive within German football and is known to often talk quite openly about players from other clubs regardless of whether the club have any intentions of signing them or not.
Equally, a quick look at Hansi Flick's squad would suggest that the club have very little room to accommodate a player like Salah next season.
Flick already has Douglas Costa, Kingsley Coman, Serge Gnabry and Leroy Sane within his squad. And while Costa is likely to leave the club when his loan deal finishes, it means Flick still has three first-team wingers for just two positions. Adding Salah to that mix wouldn't make much sense.
Similarly, at 28 years of age (29 in June), Salah simply doesn't fit the profile of a Bayern signing. The club tends to prioritise the signing of younger players that are still some way towards reaching their peak – Sane, Callum Hudson-Odoi, Dayot Upamecano, etc. – and it would be very unusual for the Bundesliga champions to break the bank for a player that may have already given his best years to his current club.